'We get nothing': Media companies want more detailed audience, revenue breakdowns from free, ad-supported streaming TV platforms
November 18, 2020 • 11 min read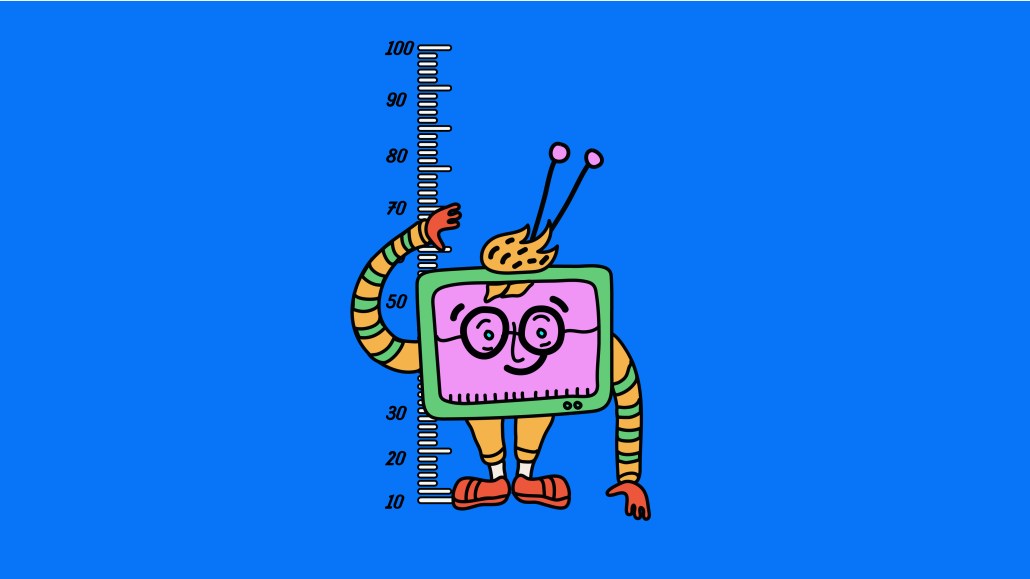 Ivy Liu
This Future of TV Briefing covers the latest in streaming and TV for Digiday+ members and is distributed over email every Wednesday at 10 a.m. ET. More from the series →
Free, ad-supported streaming TV platforms — like ViacomCBS's Pluto TV, Roku's The Roku Channel and Samsung's TV Plus — resemble traditional TV, with the 24/7 channels they carry. But, when it comes to sharing data with the media companies operating those streaming channels, the FAST platforms' resemblance to traditional TV is too close to bear.
"On the linear [TV] side, we're used to limited data, and you ultimately try something and see what you get in the Nielsen ratings. In the digital space, you can see results immediately and can adjust your strategy. It's the opposite in this [FAST] world," said one media executive. This executive added, "We get nothing."
The FAST services lack the detailed audience and revenue insights that media companies are accustomed to receiving from digital video platforms like YouTube and Facebook, such as breakdowns of an individual video's audience by age, gender and location as well as up-to-the-minute impression counts and revenue per impression.
From the FAST platforms by comparison, media companies generally receive high-level stats, like overall unique viewers, total hours watched, number of ad impressions and average CPM, for their channels. And sometimes revenue data is only provided on a quarterly basis if a media company is allowing the platform to control its channel's ad sales in exchange for a share of the resulting revenue.
"As a digital guy used to YouTube and Snapchat and Facebook where you get robust revenue reporting on a real-time basis, it's weird to go from that to 'you'll find out in three months,'" said a second media executive.
The data deprivation limits media companies' ability to make programming adjustments to improve their channels' viewership as well as to sell ads against their channels. Without knowing the demographic or interest-based breakdowns of their channels' viewers at certain times of day, a channel owner can struggle to see if a show scheduled for the traditional prime-time window might actually be better off airing mid-afternoon or later at night. And without those insights, a channel owner also faces a harder sell if an advertiser wants to ensure its ads are seen by a specific audience group or if it is pitching a brand-sponsored show to run on the channel.
"I want to see audience demos, [advertising] fill rates, what content is performing with different audiences, what content is performing in general, then a decay analysis to see what content is dropping off," said the first media executive.
There are opportunities, however, for media companies to get around the dearth of data. For example, if a media company also distributes its 24/7 channel within its own streaming app, it has access to whatever data it is able to collect on its owned-and-operated property and then project that for its channels on the FAST platforms. "It helps to give the partner a sense of confidence on what the audience looks like as a whole, the kind of people who are going to tune in," said a third media executive.
There are multiple theories among media executives as to why the FAST platforms have been less forthcoming with audience and revenue data than media companies would like. Maybe the FAST ecosystem is so new that these platforms have not yet matured to the point of developing the tools to provide that data. So maybe as larger media companies, including TV networks, spin up their own 24/7 streaming channels, the FAST platforms will be incentivized to step up their analytics tools.
In a way, the FAST platforms should already be incentivized to provide media companies with more data that can be used to improve their channels' viewership because that would give the platforms more ad inventory to sell. The platforms either sell 100% of a channel's inventory and split the resulting revenue with typically 55% of that ad revenue going to the channel owner, or the platforms split the channel's ad inventory for each side to sell their share — inventory splits vary, but often 30% goes to the platform — and keep 100% of the resulting revenue.
"A lot of the cable channels are making plans to move themselves over to the FASTs. At some point, it's going to be a competitive advantage for whichever one of the FASTs is able to provide better data," said Alan Wolk, co-founder and lead analyst at media consulting firm TVRev.
Conversely, a competitive advantage could be the reason that the FAST platforms are not providing better data. The less data the media companies can access, the less capable they are of gauging how the various FAST platforms compare and contrast and therefore the less standing they have in their distribution negotiations. Additionally, without detailed audience data, the media companies are at a disadvantage when pitching inventory to advertisers that the platforms are also able to sell, but with more enhanced targeting options.
Some media companies have begun to ask for more detailed data in their negotiations with the FAST platforms. However, those discussions have been dampened by the platforms still determining which types of data they are comfortable giving away and which would be to their advantage to retain for themselves.
"The sense that I get is they don't know what they don't know. They don't want to lock themselves in because they're not really sure what this whole thing is going to look like in a year, two years, three years," said the third media executive.
Of course, in that time a FAST platform may recognize that providing more detailed data to media companies could in fact give it an advantage against its rival platforms. The more data that media companies have access to, the more they can tweak their channels to increase viewership. Additionally, if a media company is better able to assess the unique value of a given FAST platform, it would have more incentive to promote its channel on that platform. "If it's a completely black box, it's hard to prioritize," the third media executive said.
Confessional
"A lot of the advertisers that have been spending for years on addressable TV, they're tapped. You get diminishing returns after a while because it's the same audience over and over."

— Agency executive
Stay tuned: HBO Max's distribution detente
The HBO Max distribution standoff between WarnerMedia and Amazon has been resolved. WarnerMedia's streamer, which launched in May, finally became available on Amazon's Fire TV connected TV platform on Nov. 17.
Neither WarnerMedia nor Amazon are disclosing the terms of the deal. So, like NBCUniversal's deal with Roku to finally distribute Peacock on the latter's CTV platform, we're left to largely speculate over who had to make what compromises to make WarnerMedia's service available on Amazon's platform.
WarnerMedia appears to have gotten Amazon to concede in one respect. WarnerMedia wanted to remove HBO from Amazon's Prime Video Channels subscription resale program and appears to have succeeded to an extent. Current subscribers through Prime Video Channels will be able to keep those subscriptions and sign in to HBO Max's app using their Amazon account, while new subscribers will need to sign up with WarnerMedia directly.
Unclear, however, is whether Amazon will be able to sell HBO Max's ad inventory after the streamer adds an ad-supported tier next year. Considering that WarnerMedia is not looking to limit HBO Max's advertiser base at launch, it seems reasonable that WarnerMedia would allow Amazon access to HBO Max's inventory in order to fill the service's ad slots. However, even then, advertisers may not know they are able to buy HBO Max through Amazon. In a pitch deck shared with ad buyers in late 2019, Amazon noted that some publishers are able to bar the company from naming them in campaign reports.
Beyond the details of the Amazon-WarnerMedia distribution deal, there's also the curiosity of HBO Max remaining unavailable (as of this writing) on Roku's platform. Still more curious, despite having signed the Peacock distribution deal with Roku, NBCUniversal has yet to reach one with Amazon.
I had thought that one of these major streamers reaching a deal with one of the CTV platforms would spur the other to concede to an agreement, especially ahead of the holiday shopping season when people are likely to be in the market for new TVs and streaming devices. That could still be the case. However, what the absences of HBO Max on Roku and Peacock on Amazon's Fire TV seem to show is the priorities of the respective CTV platforms and media companies.
Looking to grow its advertising business, NBCUniversal seems to have been fine making some of its programming available on Roku's The Roku Channel in exchange for an ad tech partnership between the companies that has yet to be detailed. Meanwhile, WarnerMedia may have been OK with giving Amazon a share of revenue from Fire TV subscribers and/or access to HBO Max's ad inventory in exchange for WarnerMedia's own app being the only access point to its programming. Meanwhile, on the platform side, Amazon may have only cared about ensuring it has a recurring means of making money by carrying HBO Max, whereas Roku may be prioritizing getting programming for The Roku Channel in order to help its own CTV app become its platform's most popular property.
Numbers don't lie
73.7 million: Number of paid subscribers for Disney's year-old Disney+ streaming service.
33%: Netflix's show cancelation rate over an undisclosed period of time.
$64.99: New monthly subscription price for Hulu's pay-TV service, an 18% increase from the $55 monthly rate introduced in Nov. 2019.
Trend watch: Safe shooting locations
Coronavirus's resurgence in the U.S. is putting a bind on the return to production. As the number of new cases rises around the country, the number of safe places to shoot movies, shows, digital videos and ads is dropping.
"Right now there's not a great place to shoot anywhere in the country. L.A.'s not too bad. Parts of New Jersey are still good. Austin's not terrible. New Orleans is not terrible" said Jim Huie, director of production at production company Alkemy X.
Compounding matters, there's more competition for safe shooting locations. According to FilmLA, the number of film permit applications for the Los Angeles area increased by 24% in October compared to September.
"Right now is the worst time to plan a film shoot, even worse than it was in May," Huie said.
What we've covered
Vizio will add Nielsen measurement to lure linear TV ad dollars to its connected TV platform:
Vizio will start selling CTV ads guaranteed against Nielsen's Digital Ad Ratings in the first half of 2021.
The move will help advertisers to equate their Vizio campaigns with their traditional TV buys.
Read more about Vizio here.
How the Instagram-TikTok rivalry for creators has cooled:
Creators are algorithmically encouraged to create original content for each platform.
Brands are asking for both Instagram and TikTok to be distribution points for campaigns involving creators.
Read more about Instagram-TikTok here.
How BuzzFeed is expanding its Black vertical Cocoa Butter to YouTube, email:
Cocoa Butter is pivoting to make YouTube its primary platform as it produces more original episodic shows.
BuzzFeed's sales team will pitch advertisers on sponsoring Cocoa Butter's shows and producing branded videos distributed on its YouTube channel.
Read more about BuzzFeed here.
How Gallery Media turned TikTok into a 7-figure business:
The Gary Vaynerchuk-owned media company owns 14 TikTok accounts, including 12 interest-based ones that allow for more branded content distribution.
The company also operates a TikTok influencer network and creates and runs brands' own TikTok accounts.
Read more about Gallery Media here.
What we're reading
Streamers' anime shopping spree:
The pandemic-imposed production shutdown put a premium on projects that could be made remotely, such as animated fare. Japanese style animations, or anime, has been especially in demand, according to The Wall Street Journal. In September, more than 100 million households streamed an anime program on Netflix. Little wonder then that Netflix's Japanese anime production outfit had 16 projects in production in October. What is curious, though, is why WarnerMedia would then be reportedly looking to sell its anime-centric streamer Crunchyroll to Sony.
Broadcast TV networks' fall fall:
Traditional TV viewership, overall, is on a downward trend. That has been especially true for this year's fall TV season. In the first seven weeks of the new TV season, the five major broadcast TV networks have seen prime-time viewership drop by 31% compared to last year, according to The Hollywood Reporter. The viewership decline is supposedly in line with what the networks would expect to see in a regular year. With the production hiatus having forced networks to stock their usual fall schedules with reruns and other filler programming, that expected viewership decline is supposed to be a good thing — even though expecting viewership to decline seems like a worse thing.
https://digiday.com/?p=383969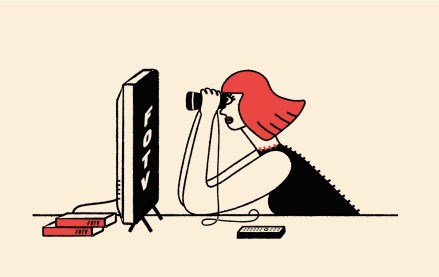 This week's Future of TV Briefing offers an updated list of the key terms that can cause confusion when talking about the TV, streaming and digital video industry.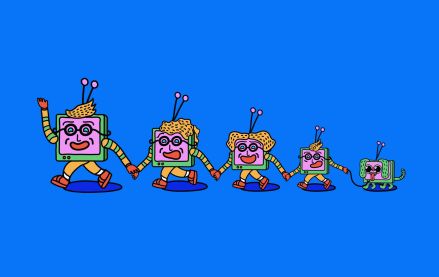 This week's Future of TV Briefing looks at what the Disney-Charter pay-TV distribution deal seems to indicate about the increasingly more-complementary-than-contentious relationship between traditional TV and streaming.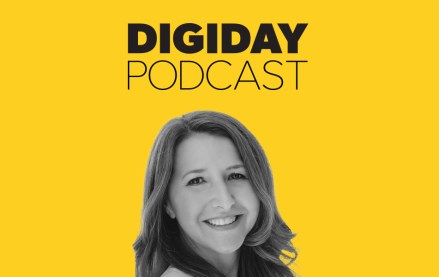 September 12, 2023 • 3 min read
Traditional TV now accounts for less than 50% of Georgia-Pacific's spending, but its share still exceeds streaming's.