'A different atmosphere than couple months ago': How the Instagram-TikTok rivalry for creators has cooled
November 16, 2020 • 5 min read
Ivy Liu
The rivalry between Instagram and TikTok for individual video creators' allegiances has cooled into a Cold War phase.
Over the summer, the platforms' battle heated up with Instagram launching a copycat product Reels and the U.S. government threatening to ban TikTok. But since then, Instagram Reels is still finding its feet, and the dust is still waiting to settle around TikTok's future in the U.S. post-election. At the moment, the platforms are not so much splitting the market for creators as leading creators to split their time between Instagram and TikTok, according to talent agents and managers.
"Talent is hopping back and forth between all these platforms at this point. Even though talent skyrocketed from TikTok, they're really still moving back and forth," said Chris Sawtelle, head of digital ventures at talent agency ICM Partners.
The primary reason that creators largely are not yet prioritizing Instagram over TikTok or vice versa is that, despite the growing similarities between the two platforms, they remain meaningfully distinct. For as broad as Instagram's audience is, TikTok's is deep among teens and twenty-somethings. "TikTok is definitely the app for Gen Z, and Instagram just celebrated their 10-year anniversary [in October]. Instagram is such a staple in culture now, so I feel like all types of generations use it," said Pranav Mandavia, talent agent at talent agency UTA.
More to the point, creators are financially motivated to be using both platforms, though they are algorithmically encouraged to treat them separately. On the latter point, creators have found it easier to create short-form videos for TikTok than Reels because Instagram continues to add new features and editing options for creators to learn.
However, while creators can re-upload their TikTok posts to Instagram as Reels, Instagram has told them that those posts, which are watermarked with TikTok's logo, will not be featured on its Explore page, said Charley Button, talent manager at talent management firm Select Management Group. "For the most part we recommend creators film organically on IG Reels, knowing it will help grow their Instagram account overall," she said.
UTA client Kelsey Darragh had recently started uploading Reels regularly and seen it correlate with an increase in followers, according to Mandavia. "Performance-wise, I know that Instagram is definitely emphasizing Reels content. Whenever they have a new feature, they definitely want everyone to use it to the best that they can, similar to when they rolled out Stories. So I definitely think that they're emphasizing Reels content in their algorithm just to make sure more eyes are seeing this new content," Mandavia said.
Instagram and TikTok have each opened their wallets to creators, incentivizing them to continue to post to their respective platforms. Instagram is paying some creators to post to Reels, and TikTok is paying some creators through its TikTok Creator Fund. It's unclear how the payment amount compare. At the high end, Instagram is paying top creators hundreds of thousands of dollars, according to The Wall Street Journal. Meanwhile, some TikTok creators are receiving two to four cents per thousand video views, according to Tubefilter. However, neither platform is pushing creators to post exclusively to Instagram or TikTok, so creators are not having to choose between the two.
Instagram versus TikTok is also not an either-or proposition when it comes to creators' deals with brands. Brands and ad agencies are asking for both Instagram and TikTok to be distribution points for campaigns involving creators, Sawtelle said. That doesn't always include Reels, however. Mandavia said there have been some inquiries for Reels, but that brands are still taking their time in identifying opportunities involving the three-month-old feature. That hasn't really affected Instagram's position in deal talks since the platform still has main feed posts, Stories, IGTV videos and live videos as options.
"There's a lot more activity on the TikTok sponsorship side for our creators right now, but Instagram is still really, really strong," said Button.
Looking forward to 2021, this apparent detente between Instagram and TikTok is unlikely to last. TikTok's future in the U.S. seems to be nearing more solid ground. In September, TikTok's owner ByteDance had agreed to a deal with Oracle to keep the app available in the U.S. That deal has not yet been finalized, but on Nov. 12, the U.S. Commerce Department said it would not enforce its order to ban TikTok if the Oracle deal was not finalized by that date. On Nov. 13, the Committee on Foreign Investment in the U.S. extended the deal's deadline to Nov. 27. Meanwhile, Instagram is raising the profile of Reels within its app by adding a Reels tab on its home screen.
"Our creators are definitely feeling the rivalry has developed, and it's a different atmosphere than a couple months ago when Reels first launched," Button said.
At the same time, for all the focus on Instagram, TikTok's original rival Snapchat still looms. With 249 million daily active users — a 19% increase between the third quarters of 2019 and 2020 — Snapchat's audience continues to grow, making it hard to ignore. However, the company had fallen off some creators' radars because its popularity within brand deals has dipped over the past couple years. "We barely do any brand work on Snapchat right now," said Amy Neben, partner at Select Management Group. That could soon change, though.
On Nov. 3, Snapchat announced that creators can now publicly post their subscriber counts, or the number of people who follow them on the platform. Neben said the change is "a huge move" because it will make it easier for brands and ad agencies to assess the size of someone's Snapchat audience when developing branded content campaigns.
Asked whether Snapchat is nosing its way back into the competitive equation with Instagram and TikTok, Sawtelle said it is. "TikTok and Snap are still where the youngest eyes currently live, meaning that's where the kids typically are onboarding first. Then they look at Instagram," he said.
https://digiday.com/?p=383551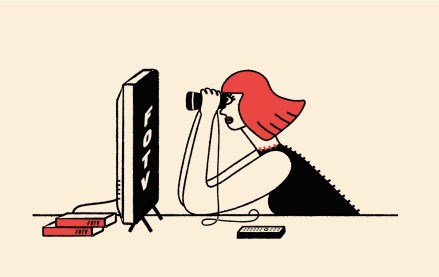 This week's Future of TV Briefing offers an updated list of the key terms that can cause confusion when talking about the TV, streaming and digital video industry.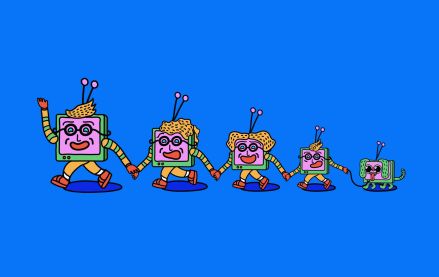 This week's Future of TV Briefing looks at what the Disney-Charter pay-TV distribution deal seems to indicate about the increasingly more-complementary-than-contentious relationship between traditional TV and streaming.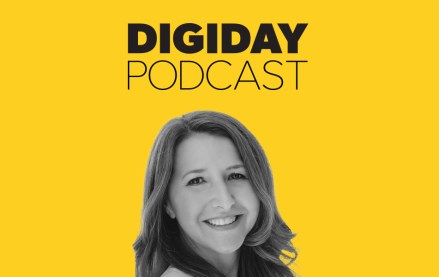 September 12, 2023 • 3 min read
Traditional TV now accounts for less than 50% of Georgia-Pacific's spending, but its share still exceeds streaming's.