Future of TV Briefing: The ad-supported streaming war officially kicks off in 2021
January 13, 2021 • 8 min read
•
•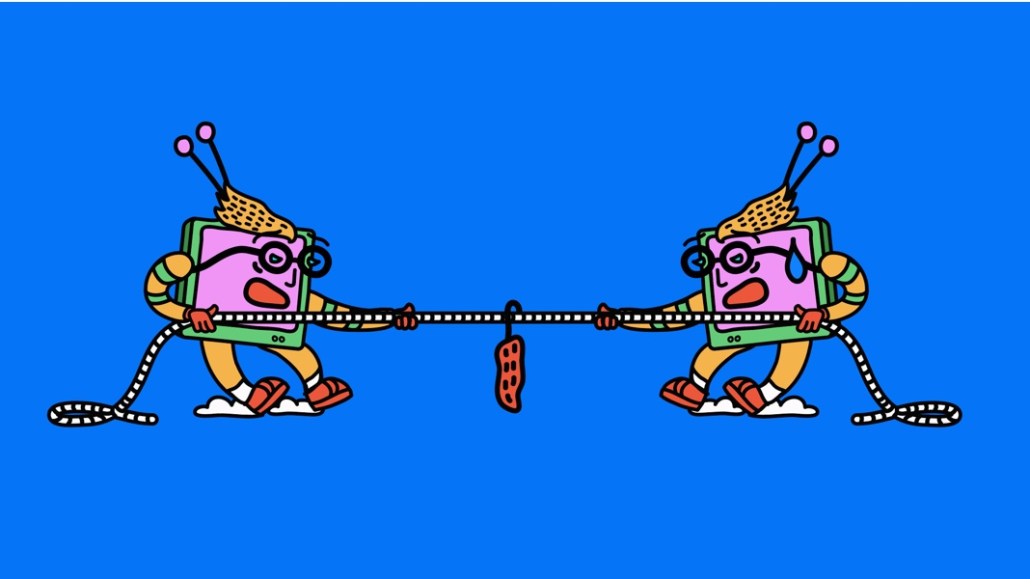 Ivy Liu
This Future of TV Briefing covers the latest in streaming and TV for Digiday+ members and is distributed over email every Wednesday at 10 a.m. ET. More from the series →
Over the past year or so, Netflix has faced its greatest competition yet among subscription-based streamers in the forms of Disney+ and HBO Max.
Now it is Hulu's turn.
As Netflix has done in the ad-free streaming space, Hulu has dominated the ad-supported streaming landscape for years. It continues to do so. But in 2021 it will get more competition from other streamers that will offer advertisers TV-quality programming and audiences unlikely to tune into traditional TV. In other words, the streaming war is finally starting on the ad-supported side of the market. "This is the year," said one agency executive.
NBCUniversal's Peacock is operating at close to full strength, having rolled out nationally last summer and closed a distribution deal with Roku in the fall, though it is not yet available on Amazon's connected TV platform. Meanwhile, Discovery debuted its direct-to-consumer streaming service Discovery+ on Jan. 4, and ViacomCBS and WarnerMedia are slated to follow suit later this year with Paramount+ and HBO Max's ad-supported tier, respectively.
However, while the ad-supported streaming war may be officially kicking off in 2021, it will be some time before the competition among ad-supported streamers really heats up. Advertiser demand for streaming ad inventory has increased so much over the past year that it will be a while before anyone selling streaming impressions begins to lose ground. Nonetheless, there's only so much advertiser money and audience attention to go around so it will become harder for the various ad-supported streamers to significant gain ground. "The big question is how many services are people willing to sign up for," said a second agency executive.
Hulu's grip on the streaming ad market is unlikely to loosen anytime soon, though. For starters, Hulu has a nearly 13-year head start that has positioned it as the gateway for TV advertisers shifting to streaming. "They've always been the first step after coming out of linear TV," said the second agency executive. More to the point, Hulu's hold on the streaming ad market has reached a new level in the last year.
In 2020, the Disney-owned streamer grew its subscriber base from 30.4 million subscribers at the end of 2019 to 38.8 million subscribers as of Disney's investor presentation on Dec. 10 last year. And despite the corresponding supply of additional ad impressions, Hulu sold out its ad inventory in the fourth quarter for the first time in three years, according to agency executives. In the intervening years, Hulu's subscriber growth had loosened its longstanding supply-demand disparity, but last year's surge in streaming viewership spurred streaming ad demand to increase and closed that gap once again.
"All of a sudden there was a realization [among advertisers] that you need to be in streaming, and Hulu was stop number one for heavy TV advertisers. If you weren't there, you needed to be there," said a third agency executive.
While Hulu is unlikely to be unseated anytime soon, the influx of TV networks' ad-supported streamers will create more competition for the free, ad-supported streaming TV services, such as ViacomCBS's Pluto TV, Comcast's Xumo and Roku's The Roku Channel.
"The FAST guys, they're the ones that will probably suffer the most, but programmatically they'll benefit the most," said the first agency executive, noting that advertisers turn to the programmatic streaming ad market to round out their streaming ad buys and ensure they are reaching as many streaming viewers in their target audiences as possible.
Similarly to Hulu, the FAST services have benefitted from offering advertisers audiences of people who are unlikely to watch traditional TV as well as programming akin to traditional TV, including 24/7 streaming networks operated by cable TV networks. But the addition of Discovery's, NBCUniversal's, ViacomCBS's and WarnerMedia's standalone streamers waters down that sales pitch. The FAST services are unlikely to see their ad revenue shrink this year, but their ad revenue growth may slow and their share of streaming ad dollars may narrow as more of the new money moving into streaming goes to the likes of Hulu and HBO Max.
"Most advertisers do want to be in higher quality, more premium content. So it is not at all surprising that you would spend your next dollar on an HBO Max or a Peacock instead of spending your next dollar on a Xumo or a Pluto," said the second agency executive.
Then again, a dollar going to Peacock instead of Xumo or Paramount+ instead of Pluto TV would remain a gain for Comcast/NBCUniversal and ViacomCBS. With Disney owning Hulu, the ad-supported streaming war may amount to little more than a new front in an old fight with few new entrants.
"The list [of streaming ad sellers] is long, but who you really need to talk to still sits with the major TV network groups for the most part and then a few others like Roku," said a fourth agency executive.
Confessional
"I woke up one day and had 75 different alerts from people trying to steal my video. It turned out to be a bot thing where they were vetting to see if they could get away with it. Now, every morning, I wake up and drink my coffee and have to go through probably 20 a day and have to issue a rights takedown for all of them."

— Facebook video creator on bot networks crawling the platform for videos to copy and upload to their own accounts
Stay tuned: Upfront cancelations
Advertisers have yet to exercise en masse the more favorable cancelation options they secured in last year's upfront negotiations with TV networks, according to agency executives. However, some have begun to wiggle out of their commitments in a way.
A small number of advertisers have activated their cancelation options in order to move money from traditional TV to streaming, said one agency executive. In those cases, the advertisers have either redirected dollars within the same media company — swapping linear inventory for streaming impressions — or took the money to a separate streaming ad seller.
On the whole, however, advertisers' dollars have largely stayed put. That's to be expected. Upfront commitments are typically most stringent in the fourth quarter. Plus, the tightness of the TV and streaming ad markets can make any inventory secured valuable. But, as a second agency executive said, "it's still early in the first quarter."
Numbers don't lie
51.2 million: Number of active accounts using Roku's connected TV platform at the end of 2020.
83%: Year-over-year percentage increase in the time people spent streaming videos on Twitch in 2020.
70: Number of new movies that Netflix is slated to premiere this year.
What we've covered
TV, streaming advertisers have grown accustomed to pulling ads when bad news breaks:
The TV and streaming ad industry has developed built-in ways to deal with ads around breaking news events.
Pulling advertisers out of breaking news is more challenging when ads are not bought directly from a network or streamer.
Read more about news advertising here.
Vevo looks to expand its TV screen footprint with new Comcast deal:
Vevo will distribute its programming, including its 24/7 streaming channels, on Comcast's X1 and Xfinity Flex platforms.
In 2020, 40% of Vevo's total revenue came from ads running on TV screens.
Read more about Vevo here.
What we're reading
TV, streaming distributors' political pressure:
Pay-TV providers and connected TV platform owners are being to held to account for carrying news outlets that spread misinformation that likely contributed to last week's insurrection at the Capitol building in Washington, D.C., according to Business Insider. The situation facing the likes of AT&T, Comcast, Amazon and Roku is pretty similar to the one at Facebook, Twitter and YouTube. These distributors may consider themselves as simply providing the pipes for others' content, but they are increasingly being held responsible for the content distributed through their pipes. However, pay-TV providers and CTV platform owners operate relatively closed platforms. While anyone with an email address can create a YouTube channel, deals need to be done to get a linear TV channel or CTV app on the market. That would seem to make these TV and streaming distributors both more accountable for the content they carry and more empowered to stop carrying it — if they choose.
HBO Max's Amazon deal:
WarnerMedia and Amazon finally agreed to a deal to distribute HBO Max on the latter company's CTV platform after WarnerMedia extending a separate deal to use Amazon's cloud computing service, according to The Information. The deal evinces what some media executives had already suspected. One media executive told me last year that they believed their company enjoyed a better relationship with Amazon's Fire TV team because they are also an Amazon Web Services customer. But it also seems to raise a potential antitrust concern.
TV networks' additional NFL ad slots:
TV networks have received two extra minutes of commercial time to run ads within NFL playoff games, according to Advertising Age. Those minutes will include one minute of existing commercial time the networks and the league had used for their own promotions and one minute of new time added to each game. The addition appears to be intended to help the networks to make up for live sports viewership lately falling short of guarantees made to advertisers.
https://digiday.com/?p=388337
This week's Future of TV Briefing looks at how this year's upfront and recent announcements from AMC Networks and Paramount indicate the progression of programmatic in the TV and streaming ad market.
This week's Future of TV Briefing looks at how major streaming service owners' subscription business fared in the third quarter of 2023.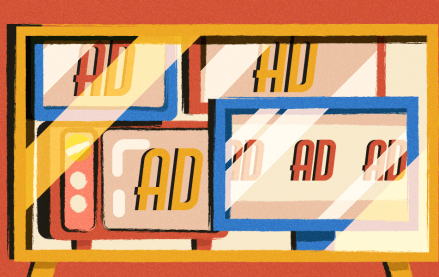 This week's Future of TV Briefing looks at what TV and streaming companies' latest quarterly earnings reports indicate about the state of the TV advertising market.