Hulu has started to address advertisers' inventory frustrations
March 23, 2018 • 3 min read
•
•
The old saying that "no one ever got fired for buying IBM" could also apply to ads on Hulu. But for years, Hulu has limited the amount of inventory available to advertisers. That's started to change, with Hulu opening up more ad inventory in the past year as its subscriber base and the amount of time ad-supported viewers spend on its service have increased, buyers said.
"They actually have a great story that is not indicative of the sign of the times with TV content," said Jon Stimmel, UM evp and chief investment officer, who recently met with Hulu. "They informed us that they have 40 percent more subscribers. They've seen tremendous growth from the partnerships they've done through Sprint and Spotify. And they've seen 50 percent growth in terms of time spent."
A Hulu spokesperson confirmed the figures and said the year-over-year increase in watch time specifically relates to viewers of its ad-supported service. Those viewership increases translate into the increases in available ad inventory that ad buyers have observed.
"Earlier over the past year, we were having more challenges with inventory availability, but Hulu's made some very smart strategic moves in how to continue and increase their distribution, increase their consumer base and make more inventory available," said Christine Peterson, U.S. digital investment lead at Mindshare North America.
The streaming video service has strong appeal for advertisers that are looking to move their TV budgets online and are seeking brand-safe, TV and TV-like shows. Advertisers could put those budgets toward TV networks' various over-the-top apps and less TV-like video services such as YouTube and Facebook. But "with the fragmented nature of OTT viewing, Hulu is so successful because it is a trusted one-stop shop to get premium content in a premium TV-like environment," said Kristin Scheve, svp and media director at Digitas. "You know what you're getting with it. You can't really say the same thing about a lot of other platforms."
With Hulu claiming 54 million total unique viewers, including 17 million paying subscribers, it's well behind YouTube and Facebook in audience size, which has capped how much advertisers could spend on Hulu. "They usually sell out every quarter and sell out early in Q4," said Scheve.
Despite that strong demand for its ad inventory, Hulu continues to lose money as it spends to acquire original shows and operate a live TV service. Last year, the company lost $920 million despite a $1 billion infusion from its owners 21st Century Fox, Comcast, Disney and Time Warner.
Hulu's original shows have "put them on the map and made them a credible provider," said Stimmel. So have the awards that its hit show "The Handmaid's Tale" has received. The awards have made brands that are already buying ads on Hulu "feel like it was the right move to make," and reluctant advertisers, who consider their target markets to be too niche for Hulu, more open to spending money on the service, said Peterson.
Despite the growing levels of interest and investment from advertisers — over the years, UM's spend on Hulu has steadily increased by double-digit percentages, while its spend on TV has flattened or fallen, Stimmel said — Hulu still has work to do to shore up its losses. It has the opportunity to do so heading into the TV upfronts and Hulu's NewFronts presentation on May 2. But that's contingent on the company continuing to overcome its ad-supply challenge. It could chip away at the issue by selling ads within its live TV service, which the spokesperson said it has yet to do, but it may also need to put more money toward acquiring shows and viewers.
"Everybody is clamoring to hear more about the incremental scale and inventory they can deliver," Peterson said.
https://digiday.com/?p=280826
This week's Future of TV Briefing looks at how this year's upfront and recent announcements from AMC Networks and Paramount indicate the progression of programmatic in the TV and streaming ad market.
This week's Future of TV Briefing looks at how major streaming service owners' subscription business fared in the third quarter of 2023.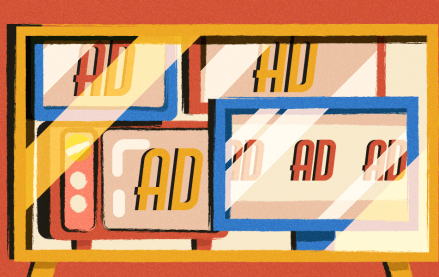 This week's Future of TV Briefing looks at what TV and streaming companies' latest quarterly earnings reports indicate about the state of the TV advertising market.