'They got the memo': Quibi changes tone, tact after failed debut
August 12, 2020 • 10 min read
•
•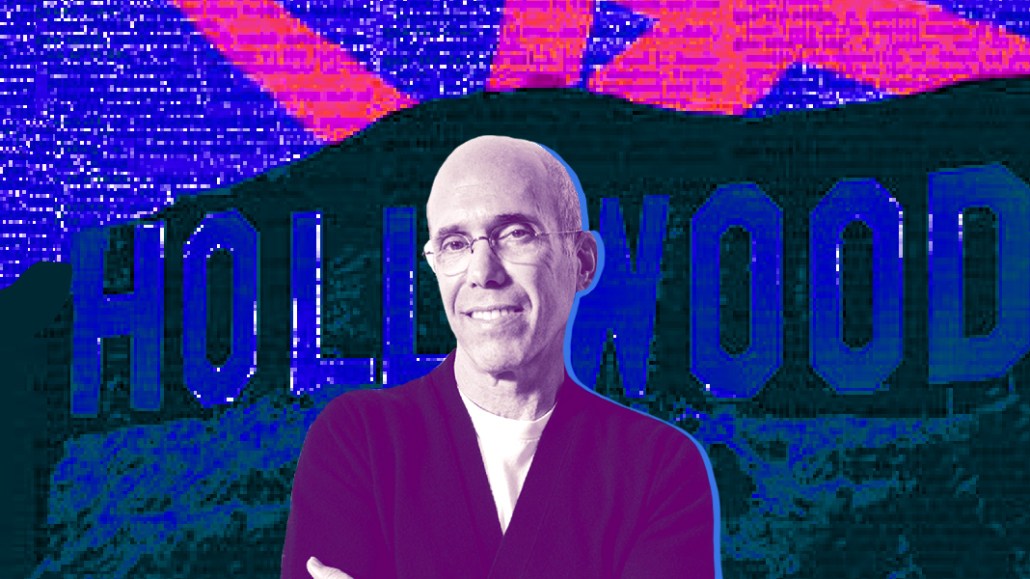 This Future of TV Briefing covers the latest in streaming and TV for Digiday+ members and is distributed over email every Wednesday at 10 a.m. ET. More from the series →
Maybe, just maybe, it isn't too late for Quibi after all. Producers say the company's initial arrogance has abated as its strategy appears to be shifting from mobile-only unicorn to table-stakes streamer. Meanwhile, the app's weekly download rate has been on an upward climb.
To be clear, Jeffrey Katzenberg's streaming service has been an astonishing flop. Quibi had made all kinds of noise ahead of its April 6 launch. Billions of dollars in backing from major Hollywood studios. A programming lineup featuring A-listers like Chrissy Teigen and Steven Spielberg. A buzzy feature for audiences to switch between horizontal and vertical views intended to show what made the mobile-only streamer so special. But that seems to have been all for naught. On the spectrum of streaming debuts, Quibi rivals Verizon's defunct Go90 on one end and Disney+, which has attracted 60.5 million subscribers in nine months on the other.
Despite all that, it may be premature to add Quibi to Hollywood's hall of shame alongside last year's "Cats" remake. The streamer appears to have been humbled by a reception so cool that, as of June, it was reportedly on pace to fall 5 million subscribers short of its first-year goal of 7.4 million subscribers.
Ahead of Quibi's launch, the company struck some producers as difficult to deal with. Producers that had shopped projects around to multiple streamers, including Quibi, found that other buyers, such as Netflix and WarnerMedia, were quick to place bids whereas Quibi would bide its time. "Cut to post-launch and this mountain of negative press, and man has their tone changed," said one producer. "They called us, 'Hey, we've been too arrogant. We clearly haven't found our hit yet. We need to do things differently.'"
Quibi is indeed starting to make moves that resemble a standard streaming service rather than a one-of-a-kind wonder platform. Originally intended to be mobile-only, the app added the option for people to stream its shows to their connected TVs in June. Then in July it appended a feature for people to share screenshots of its shows to share on platforms like Twitter and Instagram. The previous subscription-only app is even testing a free, ad-supported tier in Australia and New Zealand, a seeming sign that Quibi recognizes it has yet to prove its programming is worth paying for.
"They got the memo that they didn't get everything perfectly right out of the gate," said a second producer.
Among the things that Quibi did not get right was its marketing. Its initial strategy centered on promoting the app instead of focusing people's attentions on particular shows. "I think they expected all the celebrities [starring in Quibi shows] to do the work for them," said a third producer. The company began to shift to a more show-specific marketing strategy weeks after its debut, running ads on ESPN in late April to promote its documentary series about the Los Angeles Clippers, "Blackballed." Multiple producers said that Quibi is in the process of ramping up its show-specific marketing efforts and is working with agencies including Wieden+Kennedy and Digital Media Management. "They've learned they need to market shows directly," said the second producer.
Perhaps most surprising of all, Quibi's fortunes may be turning around. Since its April launch, Quibi's app has been downloaded nearly 6 million times, with 1.2 million downloads coming in July, according to Sensor Tower. And over the past two months, the weekly download rate for Quibi's app has been on an upward trajectory, accruing 348,000 downloads the week of Aug. 3 compared to 72,000 downloads the week of June 1.
What exactly is driving Quibi's accelerated weekly download rate is unclear, as is whether the people downloading the app have continued to use it. However, app downloads do not equal subscription sign-ups. Moreover, in the streaming wars, subscription sign-ups are not as valuable as renewals. Quibi has yet to prove successful on either front. One-third of Quibi's subscribers are likely to cancel their subscriptions within three months, according to survey conducted in the second quarter by research firm Kantar.
Promising as the weekly downloads trajectory may appear, Quibi's prospects likely won't meaningfully change until it finally lands a hit show. That continues to be the biggest sign of Quibi's failing and the biggest obstacle to officially labeling it a failure. So long as Quibi can continue churning out shows, so long as it is able to learn what does and does not work and change tact accordingly, Quibi has a shot.
How many shots Quibi has left, though, is another matter. There's the question of how much money the company has left in its coffers to pick up new projects. "I don't know how much money they have left in the chest, but we're still getting projects greenlit," said a fourth producer. But there's also the question of how willing producers are to take their projects to Quibi. Some producers remain very willing to sell a show to Quibi — "Checks are clearing, spirits are high," said the second producer. But not everyone is so sure.
"The problem now is, when they bid for stuff, you're like, 'they're probably going out of business in 12 months,'" said the first producer. "I don't want to say they're in a death spiral, but they've got to get lucky now and find that hit we all talk about."
Confessional
"They want to know that, if they're writing checks right now, that the show's going to get made and what are we doing to make sure that happens."

— Producer on negotiating show deals with TV networks and streaming services (during the continuing coronavirus crisis?)
Stay tuned: TV viewership down despite sports return
Sports is not yet proving to be the savior that TV networks had hoped for. The return of professional baseball, basketball and hockey may have attracted audiences back to TV, but it has not created a halo effect to increase overall TV viewership, according to Sportico's analysis of Nielsen figures.
With college football's return looking increasingly unlikely and the NFL's return still in question, the worst may not be behind TV networks after all, contrasting the networks' recent earnings calls that made it seem like they were past the roughest stretch of road for their advertising businesses, per CNBC.
But wait, it gets worse: Cord cutting has continued to accelerate. In the second quarter of 2020, top pay-TV providers, including Comcast and Charter, combined to lose 1.46 million pay-TV subscribers, compared to 1.22 million subscribers lost by the group of pay-TV providers in the second quarter of 2019, according to Protocol. The return of sports may stem the bleeding and could even spur some people to reattach the cord in order to tune in to their favorite teams, but that may be all they end up watching.
Numbers don't lie
43 million: Number of monthly active accounts using Roku's connected TV platform.
54%: Share of U.S. households with broadband internet that have smart TVs, compared to 42% that have connected TV devices from the likes of Amazon and Roku.
33 million: Total number of monthly active users for ViacomCBS's Pluto TV, including 26.5 million users in the U.S.
44%: Share of new streaming subscriptions that were purchased in the second quarter by households with existing streaming subscriptions.
Trend watch: Publishers' video stars speak out
Last week five Bon Appétit stars quit working on the Condé Nast publication's video series over allegations of unequal pay. Some of the stars also called out Bon Appétit for failing to produce sufficiently diverse and inclusive programming.
Hopefully this kicks off a trend of publishers assessing the level of diversity, equity and inclusion within their video organizations and making the necessary changes. And if not, hopefully it leads to their employees calling them out for failing to do so.
What we've covered
Hollywood slowly returns to production:
TV and streaming shows are starting to shoot while taking precautions to protect people's safety and preempt another potential shutdown.
A main impediment to returning to production is the increased financial cost and challenge of getting affordable insurance.
Read more about Hollywood' production return here.
Instagram Reels has little on offer for advertisers — for now:
Instagram's TikTok rival has limited opportunities for advertisers.
In addition to an absence of ad formats for Reels, companies and creators cannot pay to boost their videos or add branded-content tags.
Read more about Instagram Reels here.
As drama over TikTok intensifies, advertiser interest cools:
TikTok has not yet become a priority for advertisers on par with Instagram or YouTube.
Some advertisers have postponed TikTok campaigns involving influencers until September.
Read more about TikTok here.
News UK is quickly growing revenue from social video:
Last November News UK launched a social video branded content product for The Sun that has helped to grow its revenue by seven figures.
Now the publisher has extended that product to The Times of London.
Read more about News UK here.
What we're reading
AMC Networks-AT&T distribution standoff:
AMC Networks has filed a complaint with the Federal Communications Commission alleging that AT&T is favoring its own TV networks in pay-TV distribution deals and not offering similar terms for networks it doesn't own, according to The Hollywood Reporter. One part of the complaint that stuck out is AMC's implication that AT&T is restricting AMC's ability to distribute programming for streaming. That's not exactly a new issue — TV networks' shift to streaming has been slowed by their pay-TV distribution deals — but calling it out in a complaint to the FCC could signal that the issue is reaching a boiling point.
WarnerMedia's streaming-centric leadership shakeup:
WarnerMedia has pushed out three top executives amid a broader reorganization meant to make streaming more central to the media company. The shakeup included the departures of its entertainment head Robert Greenblatt and content chief Kevin Reilly and seems to be an effort to consolidate WarnerMedia's programming and productions under Warner Bros. boss Ann Sarnoff. The idea seems to be that new WarnerMedia CEO Jason Kilar wants to have the company prioritize producing shows and movies for its own properties, especially HBO Max, and avoid confusion over what qualifies as an HBO Max show versus a TNT or TBS series.
TV networks fudge their news shows' viewership:
Don't trust TV networks' viewership figures. Networks including ABC, CBS and NBC have a habit of intentionally mislabeling show names for episodes with lower viewership so that Nielsen incorrectly calculates their audience numbers, according to Adweek. Apparently, this practice is not at all new and entirely standard. CBS didn't even shy away from the practice in a statement to Adweek that somehow argues that excluding some episodes' viewership leads to a more accurate count. And yet people complain about Facebook's video measurement issues…
The case for Netflix buying TikTok:
Netflix should buy TikTok in order to address the threat of user-generated video platforms to its audience growth prospects, according to CNBC. The argument — which also makes the case for cross-pollination between TikTok stars in Netflix shows and Netflix talent on TikTok — seems sound enough: If Netflix is already in the TV and movie business, why not add short-form video to the mix? However, a wrench in the plan would be TikTok's ad-supported business. For as much as the ad industry likes to predict this year (or next year) will be the year Netflix introduces an ad-supported tier — Netflix executives have been adamant that the company has no plans to get into the ad sales business.
https://digiday.com/?p=374986
This week's Future of TV Briefing looks at what an industry group's conditional certification of three measurement currency contenders signals about the TV ad business's measurement overhaul.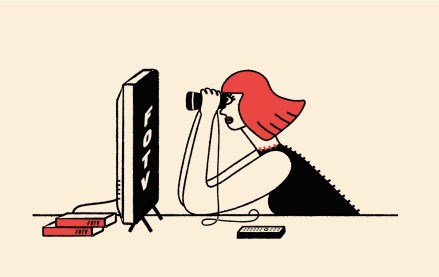 This week's Future of TV Briefing offers an updated list of the key terms that can cause confusion when talking about the TV, streaming and digital video industry.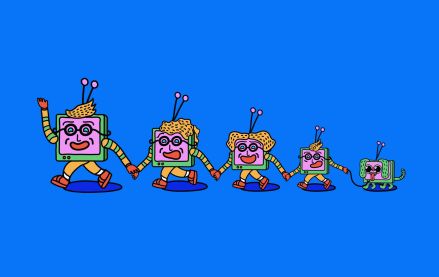 This week's Future of TV Briefing looks at what the Disney-Charter pay-TV distribution deal seems to indicate about the increasingly more-complementary-than-contentious relationship between traditional TV and streaming.