Child's play: The streaming wars have come for the children
March 17, 2020 • 5 min read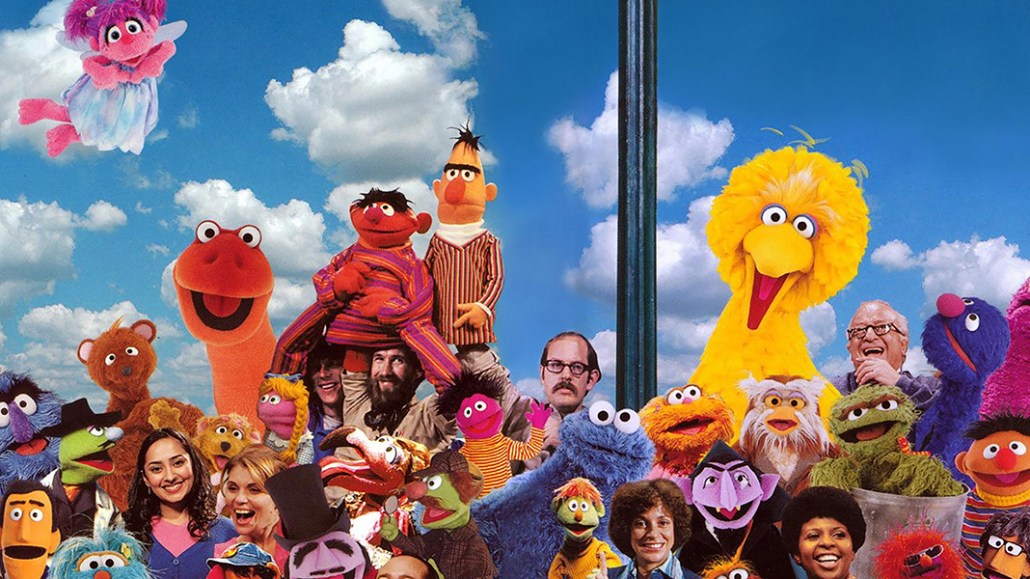 This Future of TV Briefing covers the latest in streaming and TV for Digiday+ members and is distributed over email every Wednesday at 10 a.m. ET. More from the series →
A 45-year-old will not likely subscribe to a streaming service to watch "Cloudy With a Chance of Meatballs." However, such kid-friendly programming could keep them from canceling their subscription as the streaming wars intensify. At least that's the bet that ViacomCBS is making.
Since its October 2014 launch, CBS All Access has attracted millions of subscribers through adult-oriented fare, such as CBS's linear shows and original programs like "The Good Fight." On average, those subscribers are 45 years old, and a healthy share likely have kids, according to Jeff Grossman, evp of content strategy and operations for CBS All Access and CBS Entertainment Digital. Given that, in November 2019 CBS All Access began to add kids and family programming "with the specific intent of it being a retention tool for us," says Grossman.
As competition mounts for streaming audiences' attention and budgets, ViacomCBS has recognized that it must appeal to all members of a household, not only the ones with bank accounts. And the media conglomerate is not the only entrant in the streaming wars to identify kids and family programming as an especially valuable asset in their arsenals.
WarnerMedia could have contented itself to fill HBO Max with the company's own catalog that ranges from "Looney Toons" and Hanna-Barbera shows to modern fare like Cartoon Network's "Adventure Time." Nonetheless, signaling the importance of a robust kids and family library in today's streaming market, the company signed a deal to make HBO Max the exclusive streaming home for "Sesame Street." Securing the iconic children's series was "one of the first things on my to-do list," says HBO Max chief content officer Kevin Reilly.
Similarly to WarnerMedia and ViacomCBS, NBCUniversal's Peacock will feature programming from the company's animation studio DreamWorks Animation. Meanwhile, Netflix is upping its slate of animated movies in an apparent effort to offset the loss of programming from The Walt Disney Company, which has used its catalog of family-friendly movies and TV shows to accrue more than 28 million subscribers for Disney+.
"Nobody can come close to beating Disney because they have the most family-friendly crown jewels of content in the world," says Peter Csathy, founder of media advisory firm Creatv Media.
However, streaming rivals do not need to beat Disney's library, nor are they necessarily trying to do so. Instead their aim is to offer enough kids and family programming to supplement all the other shows and movies on their services and satisfy as many members of a family as possible to keep a subscription account active month after month.
"Retention is going to be the No. 1 challenge for a lot of these services, so [kids and family programming] is a great way to anchor a service," says Eunice Shin, a partner at consulting firm Prophet.
Not only do kids have a reputation for regularly rewatching their favorite shows and movies and tuning into every offshoot, but they also hold sway. "The person paying the bill may be a tougher customer for their own service, but they're going to really, really think twice about canceling a service that has things their kids want," Reilly says.
Family fare
Streaming services stand an even better shot of retaining subscribers if they can offer shows that appeal to kids and their parents alike.
While kids are commonly thought to be glued to their phones, "the reality for all of these streaming services is family-friendly content gets the lion's share of viewing," Csathy says. Roughly 60% of Netflix's worldwide audience tunes into the streaming service's kids and family programming each month, Netflix's animation boss Melissa Cobb told The New York Times in October 2019.
Netflix's cooking competition show "Nailed It!" appears to have ignited interest among streamers in programming that can appeal to the whole family. While not obviously a family show, "it's well known in the marketplace that kids were gravitating to that show as well as adults," says Rhett Bachner, cofounder of B17 Entertainment, which is producing a kids crafting competition show "Craftopia" for HBO Max. "I think the success of that show created an appetite [for co-viewing content] with other streamers."
That appetite has created a boom time for production companies. Eureka Productions, which has produced family-oriented reality competition shows such as ABC's "Holey Moley," has been receiving more interest in pitches for "family co-viewing shows," said Paul Franklin, co-CEO of Eureka Productions.
Eyes on YouTube
Subscription-based streamers are not the only ones trying to appeal to families. So are free, ad-supported services that can be more attractive to budget-conscious households. Walmart's Vudu has focused on families with its foray into original programming last year. Also last year Roku added kids and family programming to its Roku Channel. And then there's YouTube, which plans to spend $100 million over the next three years on original children's programming.
"YouTube is the No. 1 competition in the kids' space, and we'll do a fair amount of marketing and seeding over there," says Reilly.
Given YouTube's popularity among children, any parent who is pressed to determine how many streaming services may fit their budget could throw up their hands and say that YouTube will suffice. By contrast, a parent may be concerned about YouTube's ability to cordon off their child from inappropriate content and look to redirect the child's attention to services carrying libraries of TV shows that have been vetted by networks' standards and practices departments.
Some streaming services have sought to split the difference. For example, Hulu struck a deal in 2018 to repackage YouTube videos from Pocket.watch, an entertainment company that works with popular kid-centric creators like Ryan Kaji, into TV-length episodes. After ordering 90 episodes' worth of programming in 2018, Hulu increased the order in 2019 to 177 episodes, according to David Williams, svp and gm of channels at Pocket.watch.
"Kids' content is the ultimate churn fighter," Williams says. After all, it takes 18 years to churn a child.
https://digiday.com/?p=361207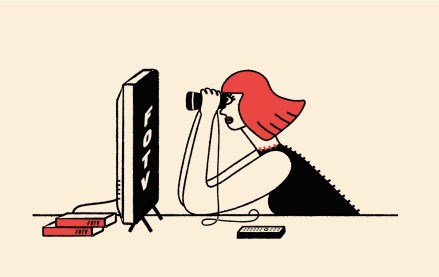 This week's Future of TV Briefing offers an updated list of the key terms that can cause confusion when talking about the TV, streaming and digital video industry.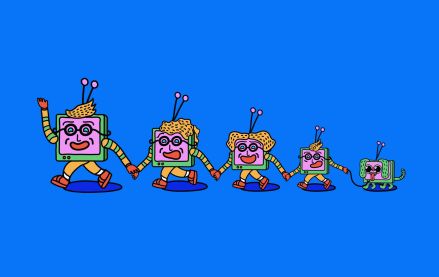 This week's Future of TV Briefing looks at what the Disney-Charter pay-TV distribution deal seems to indicate about the increasingly more-complementary-than-contentious relationship between traditional TV and streaming.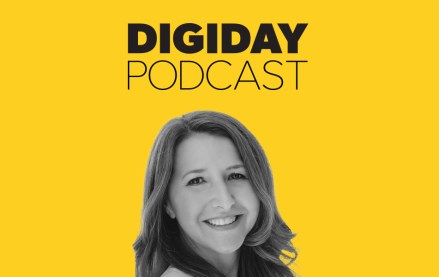 September 12, 2023 • 3 min read
Traditional TV now accounts for less than 50% of Georgia-Pacific's spending, but its share still exceeds streaming's.