'Purpose-built for Instagram': SoulCycle has a 20-person team building a media business
November 30, 2018 • 5 min read
SoulCycle has been growing a content division over the last six months to complement its 90 cycling studios. What began as a couple big hires has expanded to a team of 20 people internally creating experiences and content, particularly for Instagram.
One recent experience is "Sound by SoulCycle," the brand's new concert series. The first concert was held in Harlem on Oct. 11 and featured artists performing for 50 riders and more than 300 other attendees. Bose and Ketel One sponsored the event. But it wasn't just an in-person celebration. SoulCycle's media team filmed the event so they could share it to their 344,000 followers on Instagram.
"We purpose-built it for Instagram, so we were able to reach a massive audience that wasn't there. The next concert is designed to not only bring Soul to a bigger audience who can't get to Vegas but help us market the Vegas studio," said Greg Gittrich, SoulCycle's chief commercial officer, speaking at Digiday's Video Marketing Summit.
https://www.instagram.com/p/Bo0KSHTnFiu/
Gittrich said SoulCycle's content business isn't just a traditional form of content marketing. The team is looking to not just make new experiences for their current consumers and build further awareness but also create new revenue sources. Some of their experiences, like the concert series, include selling sponsorships. They're also creating exclusive content for platforms like Apple Music and could eventually charge for more content, beyond the fees for classes.
Gittrich, who was previously chief content officer at Mashable, said he joined SoulCycle because of the strength of a brand that isn't just about working out. He said SoulCycle customers love the brand for five reasons: the joy of the experience; curation of music; the instructors; the sense of community; and lastly, the workout. (SoulCycle is owned by high-end gym chain Equinox.)
This isn't the first time SoulCycle has hosted a concert. There was a live DJ series, curated by Spotify, at South by Southwest. Now, the company's focusing more internally on how to and where to share the experiences. In the beginning, when the team was about six people, it was mostly testing short-form video, Gittrich said. Now, SoulCycle has created more serialized content and recurring programming on Instagram. The team has about a half a dozen series in production. One called "Resistance" includes interviews with musicians and actors while they spin on a SoulCycle bike and turn up the bike's resistance knob after each question.
In the exercise world, SoulCycle is competing with a bunch of studios, large and small. One of its strongest foes is Peloton, which sells bikes for at-home workouts and a subscription service for live and recorded classes. Investing in media is one way SoulCycle can show off to current customers and potential ones, as headphone maker Skullcandy also has done through concerts. SoulCycle also has invested in its instructors as brand advocates. Earlier this year, SoulCycle launched a management agency with advisory from WME.
"I think programs like [Sound by SoulCycle] that create a good brand extension and tend to build community. I might not watch the concert per se, and not totally sure it'd inspire me to book a class but the music at a SoulCycle is always good, so a concert might be worth the fun," said John Colucci, a Seattle-based social media director and occasional SoulCycle customer.
SoulCycle has a partnership with Apple Music where they create exclusive playlists and share original audio, typically motivational and mindfulness from its spin instructors. The company's planning to expand more into audio in the next year.
"I wouldn't be surprised if we looked at podcast length audio. We started with short-form tracks. From production and distribution we thought that was easier for us in our early days and a good way to test," Gittrich said.
Corey Kindberg, a SoulCycle attendee who works at an agency in New York, said he was intrigued by SoulCycle's focus on music-related content, noting that it's such a big part of the classes he attends.
"I wouldn't say it makes me more of a fan of the brand, but it makes me look at the brand a little differently. It seems as though they're thinking smarter. There's been tons of times where I've asked an instructor what a song they played was and will listen to it for weeks after the class. Essentially, they're taking a huge component of their business and bringing it outside of the classroom," Kindberg said.
However, Kindberg said the media division doesn't necessarily inspire him to pay for more classes.
As to success so far, Gittrich said he needs another three to six months to really see and understand what's working. But so far, they've been focused on segmenting their audience into cohorts of those who have never been to SoulCycle, those who have but don't live near a studio anymore and their loyalists.
"We're in 90 locations and expanding next year to many more. If we can have a relationship with an audience where you can experience Soul via Instagram, your email or a concert, it's very interesting from not only a brand perspective but revenue. Some people might only go to a concert, might only listen to us on Apple Music, but there are segments of the audience that really want more from the brand," Gittrich said.
Subscribe to the Digiday Video Briefing: A weekly email with news, quotes and stats around the modernization of video, TV and entertainment. 
https://digiday.com/?p=313682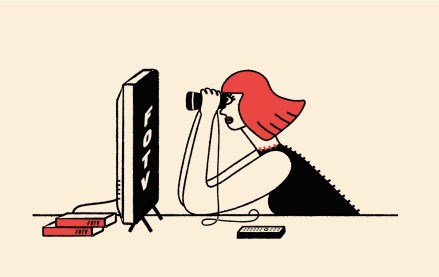 This week's Future of TV Briefing offers an updated list of the key terms that can cause confusion when talking about the TV, streaming and digital video industry.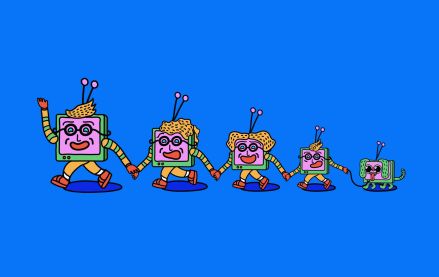 This week's Future of TV Briefing looks at what the Disney-Charter pay-TV distribution deal seems to indicate about the increasingly more-complementary-than-contentious relationship between traditional TV and streaming.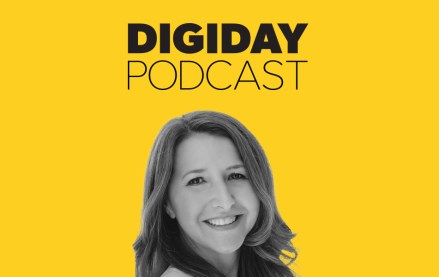 September 12, 2023 • 3 min read
Traditional TV now accounts for less than 50% of Georgia-Pacific's spending, but its share still exceeds streaming's.