Skullcandy creates live concert series as part of content marketing push
August 16, 2018 • 4 min read
•
•
Bryan Bedder/Getty Images for Skullcandy
Skullcandy wants to show it loves artists, and the headphone maker doesn't care if it's not mutual. Take, for example, Smino. The rapper performed in Brooklyn on Aug. 13 for the latest stop of Skullcandy's 29-show tour, called the Now Feel This concert series. Yet Smino wears Apple's Beats headphones in his music video for "Wild Irish Roses."
But no matter to Skullcandy. As it comes behind Apple (Beats), Bose and Sony in the headphone market, Skullcandy has been pushing for more brand awareness with content marketing initiatives. The company has changed its tune as of late: Instead of throwing a bunch of money around exclusive deals with artists and athletes, it's been investing marketing dollars into content, like the concert series and podcast that the brand hopes make fans out of consumers.
"When we built this mantra of music you can feel, we set out to identify a way we can bring music to life. We're not the brand that's going to be bringing the big artists that are already successful. We don't write checks for artists to wear our headphones. We work with the artists that might show up on your [Spotify] Discover Weekly," said Jessica Klodnicki, chief marketing officer of Skullcandy.
The Now Feel This concert series invites Skullcandy customers and the artists' fans to intimate shows in Los Angeles, San Francisco, New York, London and Philadelphia. Skullcandy also partnered with First Tube Media to stream the shows on Facebook, Twitter and YouTube. The company signs six-month to yearlong contracts with the artists to continue promoting the content.
Klodnicki said the streams receive "modest reviews" while live on the platforms, but past streams have each reached 200,000 to 300,000 views each after integrating paid advertising. Skullcandy also aggregates the shows on a new page of its website and cuts the streams into shorter videos. The videos themselves feature the Skullcandy logo in the corner but no products.
"We give [the artists] headphones. If they want to use them they can, but there's no requirement. Consumers today, young consumers are very savvy, and they're very savvy about paid influencers. Obviously, we're a commercial entity, and of course we want to sell headphones, but we want the music to be pure," Klodnicki said.
Of course, Skullcandy can — and does — retarget attendees and viewers with more commercial advertisements after the fact. Skullcandy spends the majority of its marketing budget on digital ads. Unlike Apple and Bose, it doesn't buy TV or print ads.
Over the past decade, Skullcandy invested heavily into sponsorships — from Formula One to a guy jumping out of an airplane. But since Klodnicki joined in October of last year, narrowing investments has been part of the strategy. Now, the marketing is structured roughly 85 percent to music and 15 percent to action sports, Klodnicki said.
"We're an audio brand. You got to be about the music. Action sports is heavily embedded in our own personal DNA," Klodnicki said.
Indeed, Skullcandy's founder Rick Alden was an active snowboarder who allegedly came up with the idea on a chairlift. The company's office in Park City, Utah, features music rooms along with a half pipe and space to store skis and mountain bikes.
Skullcandy still sponsors some athletes, mostly in board sports such as surfer Conner Coffin, skateboarder Trevor Colden and snowboarder Eero Ettala. The brand also works with basketball star Kyrie Irving. Some of these athletes have been guests on Skullcandy's new podcast called "You Feel Me?"
https://www.instagram.com/p/BmRJlH5F0Vu/?utm_source=ig_web_copy_link
Throughout its history, Skullcandy has been popular with teens and headphone-less travelers at the airport for its inexpensive wired earbuds that often come in bright colors. It's also built more sophisticated audio gear for ski and snowboard helmets. Recently, Skullcandy has been going after the more premium headphone market, at a lower price point.
The Smino concert on Aug. 13 displayed Skullcandy's latest headphones: Crusher 360 and Venue. The latter is a fast-charging, Bluetooth over-the-ear headphone that competes with Beats Solo, for example. But while the comparable Beats cost $300, Skullcandy's Venue costs $180. For now, Skullcandy's Venue only comes in black and white, unlike the brand's typical neon shades.
"Part of our brand sharpening is continuing to walk the land being useful but more premium than we've ever been. We consider ourselves a democratic brand. We want to make our products accessible," Klodnicki said.
https://digiday.com/?p=299084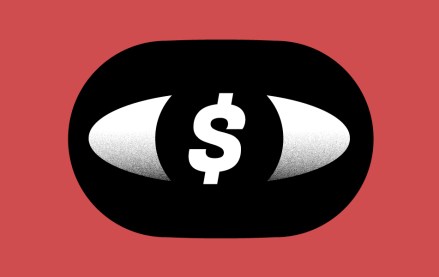 December 5, 2023 • 3 min read
The latest edition of the ANA's programmatic transparency report claims $22 billion can be saved by drastically cutting the ad tech bloat.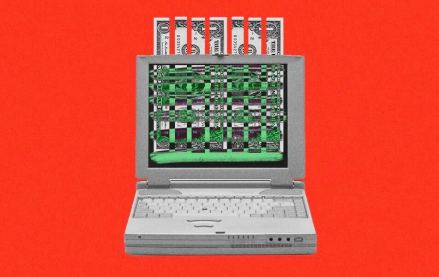 December 5, 2023 • 5 min read
Agency clients still see programmatic as an important part of their marketing budgets. But, overall, the uncertainty around programmatic could be causing them to lose confidence in online display ads as a marketing channel, and, as a result, agency clients are investing less in online display.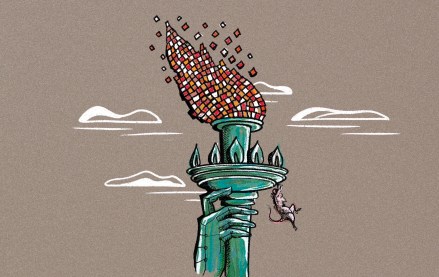 December 5, 2023 • 3 min read
There's a global AI race and different regulations in different countries might be slowing down – or speeding up – innovation. Here is a breakout of how regulations are being shaped on both sides of the Atlantic.