RIP SnappyTV: Twitter releases publisher tool for live video clipping
July 17, 2019 • 3 min read
•
•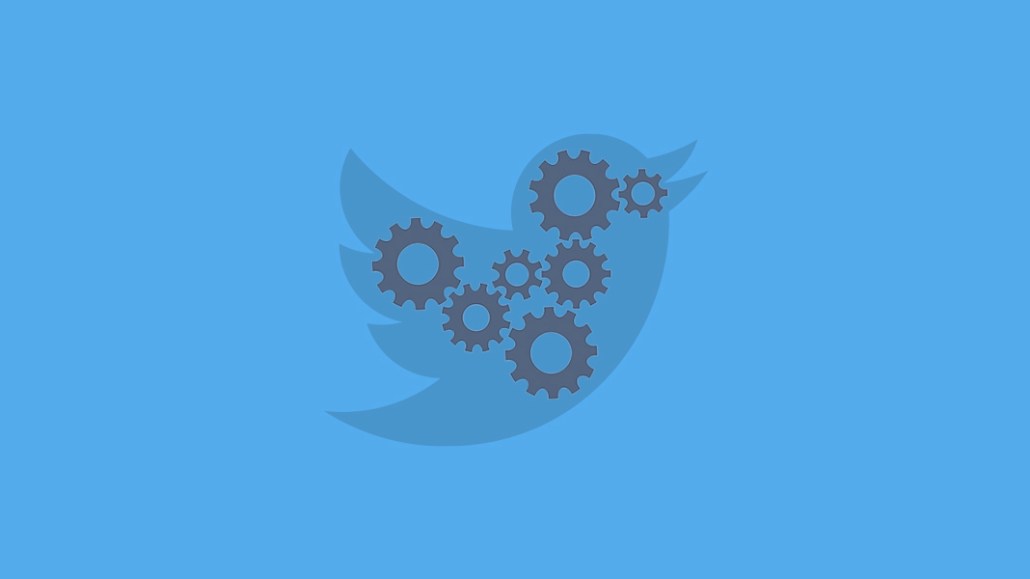 Twitter has a new tool to help publishers make more Twitter videos.
LiveCut lets publishers make, monetize and share video clips of live broadcasts through Twitter. The product is similar to SnappyTV, a third-party publisher tool Twitter bought in July 2014, which will be shut down on Dec. 31. Digiday first reported the end of SnappyTV in July 2017 when Twitter was briefing publishers about the expected change. Two years later, Twitter's replacement product LiveCut can be found within Twitter Media Studio, Twitter's content management platform. The product, previously in testing, will be made available to all publishers using Twitter Media Studio on July 17.
Twitter's hope is that the new tool — two years in the making — makes publishers' experiences easier on Twitter and therefore incentivizes them to produce more on the platform. Over the past few years, Twitter has invested significantly in video and helping publishers successfully monetize it through pre-roll and mid-roll ads as well as branded content. In 2017, Twitter made its debut at the NewFronts with a slate of live shows with partners like BuzzFeed, MLB and Cheddar. Ahead of the 2019 NewFronts, Twitter touted its paid 60% more revenue to publishers in 2018 than the year prior.
Like SnappyTV, LiveCut helps publishers increase the distribution of their videos and directly monetize them through Twitter Amplify. PBS NewsHour was one of the five publishers in the alpha test of LiveCut.
"I appreciate the fresher user experience of it. It's a little bit easier to use in terms of seeing where it's all placed on the screen, clipping, finding a good thumbnail, writing languages and sharing links. It helps us kind of work seamlessly with the other livestreams we got going on," said Dan Cooney, social media editor and producer at PBS NewsHour.
A positive of LiveCut with Twitter Media Studio is it's easier to manage all Twitter streams and content. A downside, as publishers told Digiday in 2017, is it's not as easy to transfer those clips to other platforms. While SnappyTV let publishers distribute clips to other platforms, like Facebook, simultaneously, publishers using LiveCut would have to download the clip and then upload it again themselves.
Though, this limitation doesn't affect publishers like PBS NewsHour which focusing on publishing for a specific platform and audience rather than distributing the same content everywhere. Reuters, which was also in the alpha test, also has found LiveCut to be time-saving rather than more burdensome during live events, said Jess April, head of strategic partnerships and program management at Reuters.
"The Reuters team, which is largely scattered around the globe, can cut video, write text and create multiple tweets in real-time, resulting in the ability to efficiently distribute and monetize Reuters content in multiple global markets," April said.
LiveCut is the latest tool out of Twitter's publisher product team, which is about a year old, and focused on creating incentives for publishers to use Twitter. Mike Park, vp, publisher products at Twitter, said his team has tried to make it easier for publishers to analyze and monetize videos. Park was previously the director of Twitter Amplify, the platform's video ad program.
Since LiveCut is now more closely integrated into Twitter's tech stack, analytics including views, video completion rate and average watch time appear faster than they did through SnappyTV. Twitter Media Studio also advises publishers on the best time to tweet videos, specifically.
"So many of our partners today, like NFL post-game, stream it to Twitter but given the tight time window to get a stream setup been able to duplicate their work for streaming on twitter and ingesting it into SnappyTV and clipping it. The biggest point of feedback is [publishers have] much more access to content and clipping and impact of extending the life of the stream," said Kevin Cohen, product manager at Twitter.
Ahead of SnappyTV's shut down at the end of the year, Twitter is working with publishers to move all of their SnappyTV videos into Twitter Media Studio so that none of their historical clips are lost.
Publishers "won't be losing any content that they care about," Cohen said.
https://digiday.com/?p=341070
This week's Future of TV Briefing looks at how the streaming ad market's programmatic guaranteed vs. private marketplace debate is reaching a compromise.
This week's Future of TV Briefing looks at how this year's upfront and recent announcements from AMC Networks and Paramount indicate the progression of programmatic in the TV and streaming ad market.
This week's Future of TV Briefing looks at how major streaming service owners' subscription business fared in the third quarter of 2023.