Twitter bright spot: Big advertisers like its slate of live shows
April 18, 2018 • 4 min read
•
•
Twitter is getting brands' attention, not for the power of a viral moment but with its premium video offerings.
Agencies have been praising Twitter's video series, even as Facebook grows Watch and YouTube adds more subscription partners. Publishers are seeing more video views on Twitter, and in turn, advertisers are benefiting from their video ads and sponsorships. Twitter reported in February that some publishers have seen "record revenue" and had a 60 percent year-over-year increase in 2017 payout, including in-stream video ads (mid-roll and pre-roll ads and sponsorships), Periscope's tipping platform Super Hearts and branded content shop Niche.
"While it may not be on the same scale of other platforms, Twitter is traditionally a way to reach an audience that's engaging a bit differently. If you want to own a certain topic or certain area of premium, Twitter has options," said Jessica Richards, managing director of North America at Havas Media-owned agency Socialyse.
Twitter has dozens of live video series hidden in the social network-turned-news app. Some partners, such as BuzzFeed's morning show called "AM to DM," offer mid-roll ads. On April 17, the hosts of "AM to DM" threw to commercial just like you might see on TV, and thousands of live viewers were shown ads for Wendy's and Belvita within the 2-minute break. Throughout the hourlong show, there were Wendy's banners. A replay of the live show starts with a Wendy's graphic.
"AM to DM" and Wendy's partnership may be the most noticeable of Twitter's live shows, but the fast-food chain is far from the only brand paying. "AM to DM" offers six sponsored segments each week, two of which are fully sponsored and four of which are lighter. Meanwhile, Bloomberg's 24/7 news network TicToc doesn't yet offer mid-roll ads, but it does feature branded segments from its seven founding sponsors, including AT&T Business, CA Technologies, CME Group, Goldman Sachs, Infiniti, SAS and TD Ameritrade. 
"Audience trends show that consumers are hungry for video no matter the screen, so at TD Ameritrade, we work to have a multiplatform video strategy. This way, we can reach our audiences where and how they are consuming their favorite content," said Timothy Hecht, senior manager of advertising and media for TD Ameritrade. 
Twitter helped publishers ink those partnerships prior to launch. While Facebook pays licensing fees for its premium content and YouTube offers subscription dollars and its on-demand ad network, Twitter focuses on ad packages. Publishers can serve ads to users and nonusers across the platform's suite of ad products, including within the live video and as pre-roll when re-shared. Prior to its first NewFronts last year, Twitter had helped publishers secure deals for the 16 shows it presented, according to Recode. For example, BuzzFeed sold ad packages for $250,000 to $500,000 prior to the September launch of "AM to DM," Ad Age reported.
Twitter's shows vary by topic and viewership. Bloomberg's TicToc reported 750,000 daily viewers on average in January. BuzzFeed's "AM to DM" episode on April 17 showed 318,000 total viewers about five hours after airing. Episodes range from 500,000 to 1.4 million viewers. Marketers can find success within Twitter's premium video not just based on the number of retweets and overall views, which could be inflated by botnets. Rather, brands can piggyback on publishers' sustained viewership that Twitter has been working to increase.
Yet a year into launching Twitter's mid-roll ads, that product remains in beta. A spokesperson from Dunkin' Donuts declined to comment on the offering given that it's still being tested. A Twitter spokesperson said the company is still watching for demand and evaluating performance.
"Mid-roll is one of many tactics [Twitter's] testing, so I wouldn't read too much into it. If it doesn't work or only works for specific types of content or for specific audiences, there are other options to cycle in," said Parker Ray, chief digital strategist for MWWPR.
Some brands, such as Dunkin' Donuts, have integrated with Twitter's live shows via sponsorships. For example, millennial-focused CNBC-like programmer Cheddar has Dunkin' Donuts cups in front of its hosts on camera and also has sponsored segments such as "What Keeps You Going?"
But while there are perks to buying into Twitter's shows, individual tweets can still be more appealing given the targeting options, suggested Rachel Winer, director of digital paid media at Ketchum. 
"I definitely see [mid-roll] as a slight hurdle given minimum IO requirement to run this creative, placement along with limited targeting and optimization parameters," Winer said.
Overall, agencies said they expect the number of partners and available advertising options to increase as they watch the timeline get more personalized and mobile-friendly.
"We've seen [Twitter live video] perform as an effective tool for publishers when the development and delivery of the content are considered for the unique placement," said Amanda Grant, U.S. head of social for GroupM. "We're looking forward to seeing how platforms like Twitter can evolve product in the live media space."
https://digiday.com/?p=284268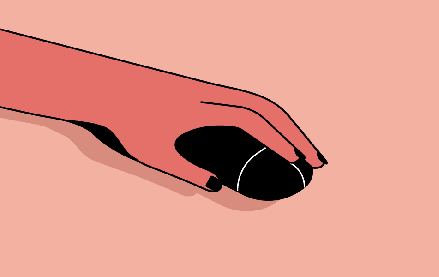 December 1, 2023 • 3 min read
People claim that the role of chief diversity officer is vanishing. However, AI is booming, and the CDO can help ensure responsible AI.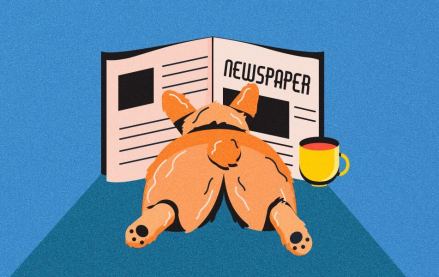 November 30, 2023 • 4 min read
Digiday+ Research found that publishers' programmatic ad revenue didn't quite live up to expectations this year, but they still see it as a growth area.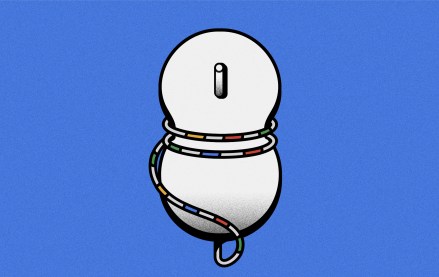 November 30, 2023 • 13 min read
For a couple of publishers, referrals from Google are down upwards of 60%.