In Facebook's shadow, Twitter cozies up to video publishers with reliable cash
April 4, 2017 • 5 min read
In a sea of social frenemies, some publishers are seeing Twitter as a friend — especially as the platform aggressively pushes into video.
Multiple publishers said Twitter has been promoting their videos through its Amplify program, which allows media companies and other content owners to run pre-rolls in front of their videos. More broadly, Amplify also lets partners pay to promote tweets and videos on the platform, though in some cases, it's been Twitter itself that has been promoting the videos.
"As a publisher, I can spend money on promoting my tweets to drive views across a broader audience," said Chris Pirrone, gm of USA Today Sports Media Group, which oversees USA Today Sports, For The Win, The Big Lead and other sports sites owned by Gannett. "Twitter is doing that themselves by taking some of our content and promoting it."
One publishing exec, speaking anonymously, said his company is seeing well into the six figures in monthly revenues from Twitter. "It's free revenue," he said, as his company is distributing social videos that it already had in the pipeline. In other words: In many cases, there is no extra cost to having to create something that's specific and unique to Twitter.
Pirrone did not disclose how much money USA Today Sports Media Group is making on Twitter videos but said it's "significant" — enough to spend on making more videos that can be distributed on Twitter and other social platforms. "For The Win is actually producing content that does not go on the site but is meant for social platforms," he said.
Overall, Twitter's Amplify Open product, where publishers can put up their inventory with a single click, had its best three months ever in the first quarter of this year, according to a Twitter source. Twitter declined to comment for this story.
Billboard and The Hollywood Reporter, meanwhile, are benefiting from Twitter's interest in live streaming video, especially around major events. Before this year's Grammys, Billboard worked with Twitter to create a two-hour live stream from the red carpet. Under the deal, Billboard would be responsible for the production, which included coverage from the red carpet as well as from the Grammy's Museum, while Twitter would manage ad sales for the live stream.
The live stream was also non-exclusive, meaning Billboard could broadcast the program on Facebook Live, too. The Grammy's red carpet live stream did 10 million views on Twitter, which included the initial broadcast as well as re-broadcasts on the Monday and Tuesday after the show. Billboard also clipped 12 videos from the live stream, which were used by Twitter during the live stream to promote the broadcast.
"Ten million is no joke," said Michael Palmer, gm of video for Billboard and The Hollywood Reporter. "The fact that it's possible to do that on Twitter goes to show what Twitter, if they have a premium video series and live events, can do with video."
It's no surprise that Twitter is boosting videos. As is the case with every social platform under the sun, video is a huge priority for Twitter. And as a platform, Twitter is still well behind its social competitors in terms of scale.
Twitter is also guaranteeing audiences to advertisers, which the company can deliver by promoting videos across the broader platform, sources said.
"Pre-roll has always had a tenuous place on social platforms," said Mike Dossett, associate director of digital strategy for RPA. "Amplify has seen some success in the market, but it hasn't entirely transformed the way advertisers transact with video on Twitter on a grand scale."
Publishers also like that — unlike the way Facebook and Snapchat make tweaks that require publishers to frequently adjust their strategy — Twitter's approach to video is actually helping them. Even if Twitter isn't bringing in millions for media companies, it's still a consistent revenue stream, which has been uncommon in the distributed-content world.
"It feels like a close partnership," said Palmer, of his company's relationship with Twitter. "We were producing a premium product and they were supporting it and really getting behind it. That was great to see because it's not always that way with platforms."
Twitter's more partnership-like approach was also praised by Bloomberg Media CEO Justin Smith during his speech at the recent Digiday Publishing Summit. "We have taken a video feed from our TV channel and are airing three of our shows on Twitter. We're seeing audience there; we are monetizing it, and we are monetizing it together with Twitter in an equitable way," Smith said.
"We weren't supporting Twitter until we figured out how to monetize it," said a publishing exec. "Now we're pitching them ideas on live content."
There is no danger of Twitter overtaking Facebook in terms of scale, revenue or even publishing priority. But with Twitter's ability to generate incremental revenue for publishers, and as Facebook itself looks to test out yet another ad model for media partners, publishers are more hopeful of an ability to see a return on their social video investments.
"If I can monetize this piece of content on Twitter well, and over here monetize this thing on Facebook, and then over here monetize stuff on the dot-com, that's a good way to leverage platforms," said Palmer. "That's what's happened with Twitter, and ideally it can happen on Facebook, too."
Ross Benes contributed to this story.
https://digiday.com/?p=230440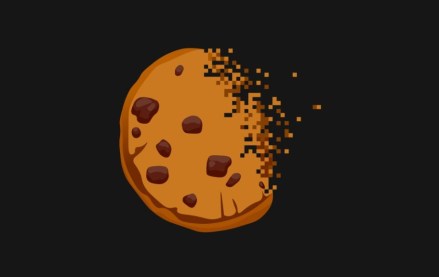 September 25, 2023 • 1 min read
During the Digiday Publishing Summit, execs from companies including Condé Nast, Dotdash Meredith and Thomson Reuters assessed the industry's readiness.
September 25, 2023 • 5 min read
Publishing executives shared their honest and unfettered opinions on the rise of generative artificial intelligence technology and its impact on traffic, IP protections, content production and jobs at the Digiday Publishing Summit last week.
September 25, 2023 • 5 min read
Here is A sampling of other AI-related news from last week.