What if… things turned out differently for AppNexus
June 10, 2022 • 7 min read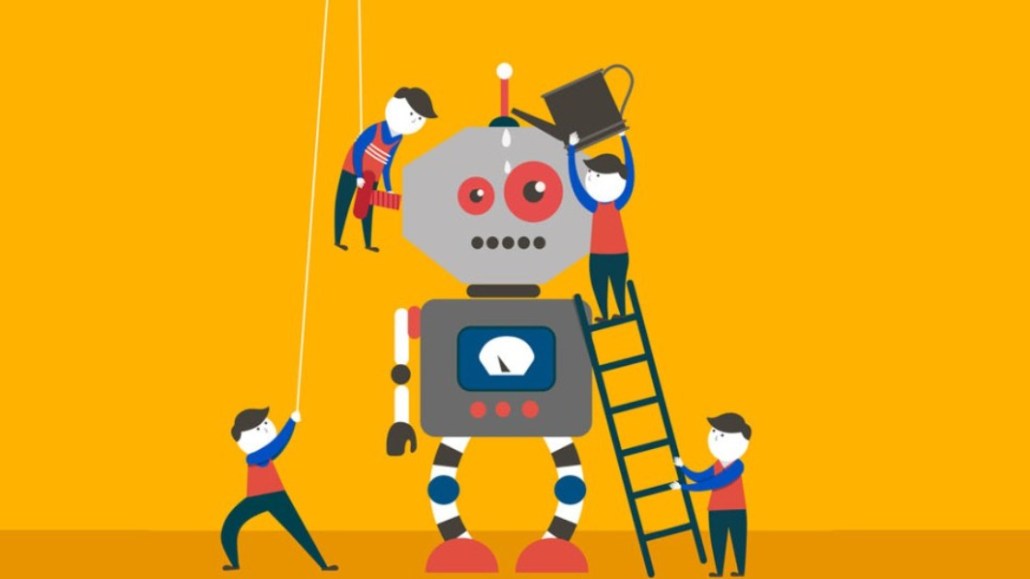 It's official. AT&T's ad tech business Xandr (formerly AppNexus) has a new owner: Microsoft. The reported $1 billion deal was completed earlier this week on Sunday and gives the software company access to a host of tools that serve both the buy and sell-side of the market.
But things could have panned out differently for AppNexus.
The could've beens are vast; all hypotheticals involve a fair amount of speculation; though AppNexus' history is littered with a series of near misses and close calls that make the could've-been-list nearly endless.
Start with AppNexus' most pivotal moment: AT&T.
Right business, wrong time
The telco's decision to buy AppNexus was triggered by an ill-timed and expensive move for Time Warner — one that stemmed from an identity crisis at another heavily-indebted, high dividend telco that didn't want to be viewed as a slow growth legacy dumb pump. So it decided to reinvent itself as the next Google. This didn't happen, obviously.
The plunge into streaming wiped out cash flows from HBO, the road got bumpy for Turner, and the film and TV studios became captive production units supplying the streaming operation. Oh, and the Xandr addressable ad unit was nothing special, as it turned out. AT&T folded, of course. Being a dumb pipe isn't sexy, but hey, it works.
But what if AT&T bosses weren't so cocksure about advertising?
There are no easy answers to this question. Perhaps, AT&T puts more effort into managing data across its silos so it can be exploited effectively. And maybe this forms part of a much expansive strategy that leverages the expertise, participation and data of all the telco's stakeholders from customers through to advertisers. Ultimately, it takes time to create these network effects — something AT&T bosses didn't quite understand.
In fairness, few media execs had AppNexus figured out. The ad tech vendor was unlike any other ad tech vendor around. It had built customisable solutions for media buyers (it was the first ad tech vendor to support custom algorithms for digital ad targeting and programmatic bidding) and embedded itself with publishers through direct integrations. It was a platform, not just a programmatic marketplace.
Had AT&T's senior team taken a more measured approach to unlocking AppNexus' potential then chances are the ad tech vendor could still become Xandr in September 2018, but merge with WarnerMedia at the same time.
Execs figure the targeting and measurement aspects of Xandr's data capabilities could sharpen the performance of ads appearing on WarnerMedia's properties, and also bet the quality of that content is enough to temper the concerns of TV advertisers that the more targeted an ad, the more likely it ran against a random Peppa Pig video.
Cut to the 2019 upfront season and both WarnerMedia and Xandr are unified during presentations, discussions and negotiations. The decision to have both businesses pitch separately at the event is a non-starter in this reality. Buyers are a whole lot clearer about what AT&T's vision looks like as a result.
"AT&T underestimated both the internal resistance to this idea as well as the external pressures that use of data was about to come under," said Andrew Frank, vp of research at Gartner. "Had it taken those issues more seriously, then it may have been to secure the opt-in permissions to make the addressable part of the business work at scale as well as socialize it with regulators and the public."
This hypothetical route would almost surely include an AppNexus that has at least some strategic value to WarnerMedia — just not a lot. Indeed, AT&T doesn't expect addressable advertising to blow up WarnerMedia's commercial model — but it does expect those dollars to help it blow up the distribution model.
"AppNexus was supposed to have been the first jewel in the crown followed by other supporting players. But they paid too much, lost market traction, and failed to get internal support, and it was all downhill from there," said Doug Knopper, co-founder and former CEO of FreeWheel and advisor to Madison Alley.
In fairness, these issues were eventually acknowledged by AT&T's decision-makers. ​​Unfortunately, not fast enough. Buyers never really figured out what AT&T wanted to do with AppNexus.
Go public
Well, AppNexus almost did. First, the plan to become a publicly-listed company was mooted in Spring 2016. But the idea never sat right with AppNexus bosses. So the expected date was moved back to the second half of that year, before it was quietly bumped back to 2018. Procrastinating made sense to AppNexus chiefs for one main reason as investors weren't exactly as enthralled with ad tech at the time.
Back then, AppNexus probably got maybe a two times multiple on ad budgets flowing through it (e.g. gross revenue) at $2.3 billion, said Tom Triscari, a programmatic economist at consulting firm Lemonade Projects.
Let's say, hypothetically, AppNexus waited to go public, it would probably be worth a lot more. The Trade Desk's own valuation multiple rams home this point: while the ad tech vendor no longer reports topline revenue as of 2021, for its full year earnings in 2020 it did $4.2 billion in gross revenue and had a $38 billion valuation, which is nine times that revenue number. On these calculations, AppNexus could've been worth anywhere from $8 billion to over $20 billion — a noticeable bump on the price Microsoft bought the current incarnation of AppNexus for.
As a public company, AppNexus would've been unique among its peers. Sure, it made most of its money managing auctions on behalf of publishers like every other supply-side platform, but it was much more than that. It was a business intent on owning a platform, where publishers and advertisers alike were able to build on top of its tech.
Take the company's early forays into CTV, for example. Rather than purely pursuing TV ad dollars, AppNexus set its sights on helping publishers pivot their businesses away from display to online video as well as aiding the more progressive ones get better at monetizing video, native, and mobile formats.
It's not hard to imagine AppNexus using the opportunities afforded a public company to accelerate those efforts to reassert itself as a platform business. Consider this: CTV is eventually going to go through a wave of consolidation just like everything else so the AppNexus management team decide to get out in front of it and make sure that they're the company the rest of the market outsources the soon-to-be commoditised aspects of ad tech to as the consolidation wave swells. Simply put, it becomes a scaled commodity business for CTV.
Get bought by someone other than AT&T
AppNexus leadership could also have banked on another suitor coming to the table sooner, not later. And for good reason, for all AppNexus' issues — fraud and limited neutrality to name a few — it was a business wired to sell tech, not services at an enterprise level at a time when most of its counterparts were selling niche services.
It's near-impossible to say who would've followed AT&T with a bid for AppNexus. If the last two years have proven anything, it is that the list of ad tech acquirers is as long as it is diverse. That said, it's hard to see past Microsoft. Few businesses knew the ad tech vendor better than Microsoft back then. It essentially outsourced its programmatic media sales to AppNexus. In this same hypothetical, where the ad tech vendor is already a key cog in an ads business that spans MSN, Bing, Hotmail, and LinkedIn to name a few, Microsoft seals that relationship with a bid. Now, the business is in line to potentially make back the big money it passed up by letting AT&T buy AppNexus when it did. But in this scenario, that payday comes sooner.
Stories don't equal fluff
Whether it went public or got bought by someone else, the outcomes of either are infinitely enhanced by a better narrative for what was an innovative but at times challenged ad tech business. For instance, its struggles with fraud are well documented and buyers often wondered whether that clean up could've happened sooner. For better or worse, once a narrative takes hold, it can drive markets.
A clear, concise narrative would have made AppNexus a lot easier for investors and ad execs alike to buy into — like The Trade Desk. It was then and is now a platform for marketers to efficiently buy impressions from media owners. It's a straightforward concept to understand. AppNexus, on the other hand, was intent on building a platform business, where publishers and advertisers alike were able to build on top of its tech. It's as innovative as it is complicated. Had it nailed that nuance, then it's possible AppNexus could have been able to convince investors, marketers or broadcasters to overlook some of its more immediate (or perceived) shortcomings in favor of longer-term gains.
https://digiday.com/?p=450914
September 25, 2023 • 5 min read
As esports winter sets in, the companies that are best insulated from the cold are the ones that designed their balance sheets for a years-long march to profitability — not the massive and rapid returns promised by some esports companies during the industry's initial wave of growth.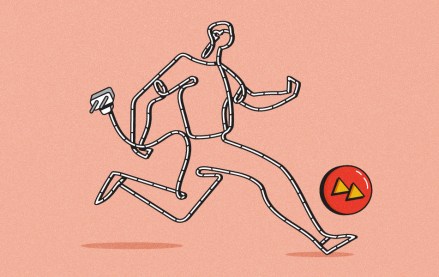 September 22, 2023 • 4 min read
Women's sports are having a moment. Brands, media companies and agencies are looking to get in on the action.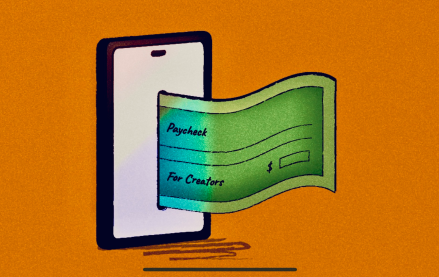 September 22, 2023 • 6 min read
The Hollywood strikes were supposed to be a game changer for many of them, but the situation hasn't quite lived up to the hype.