Hulu turns on private marketplace as ad buyers see a recent abundance of supply
December 11, 2018 • 5 min read
•
•
Hulu has some of the most prized digital video inventory available, but doesn't always have enough space to meet demand. Starting next year, that's likely to change as Hulu opens up the programmatic pipes a bit more.
On Jan. 1, Hulu will officially open a new private marketplace for advertisers and agencies to programmatically purchase video ads running across the streaming service's on-demand and live TV inventory. The PMP will enable advertisers to bid on Hulu's inventory through their agency trading desks or demand-side platforms without having to go through Hulu's direct sales team to access its inventory and set their prices.
The timing of the PMP's introduction coincides with advertisers looking to push more money towards these closed programmatic marketplaces. A recent Digiday survey found that 62 percent of media buyers plan to spend more money buying ads through PMPs in 2019. Advertisers are generally interested in PMP deals because they take the flexibility of programmatic buying — which, compared to going through a direct sales team, can be like buying a product on Amazon instead of schlepping to a store — and combine it with the certainty of knowing whose inventory they are buying by working with a direct sales team.
Hulu's PMP could especially appeal to digitally focused advertisers who are more accustomed to buying ads programmatically. According to one agency exec, Hulu's pitch that it is just like TV has led to spending increases among more traditional TV advertisers, who are fine buying ads through a traditional insertion order, but that pitch may have ignored digital advertisers.
Hulu's PMP, which is being run through video supply-side platform Telaria, will offer all the same ad-buying bells and whistles available when buying directly from Hulu's sales team. These include Hulu's proprietary audience segments, viewability measurement, frequency-capping and advertiser category separation, said Jeremy Helfand, vp and head of ad platforms at Hulu. A Hulu spokesperson said Hulu will require advertisers to spend a minimum amount of money to gain access to the PMP but declined to say what the minimum spend requirement will be.
The roll-out of Hulu's PMP follows a ramping up in available ad inventory, as Hulu's audience has grown throughout 2018. In May, Hulu surpassed 20 million subscribers; on Dec. 4, Hulu CEO Randy Freer said, by year's end, it will have added more than 3 million subscribers in the second half of 2018.
Ad buyers have noticed the subscriber increase coincides with more inventory being available this year than in the past. "There were certain times of year where they wouldn't give us inventory. This year wasn't as bad. In 2017, we were fighting like crazy to get inventory," said one ad buyer.
Helfand acknowledged that Hulu's subscriber count has increased and said those subscribers are watching more hours of content, which would give Hulu more inventory to sell. However, Hulu's decision to form the PMP "really wasn't about being able to fill supply," he said. Instead, the company wanted to give advertisers more choice and control in how they buy ads from Hulu, said Helfand.
Hulu's new PMP is different from the one it had originally unveiled in 2015. The old PMP was little more than a way for advertisers to automate the guaranteed deals they had signed with Hulu at agreed-upon prices, according to ad buyers. If an advertiser wanted to adjust their CPM when buying through the PMP, it had to go through Hulu's sales team to adjust the price, buyers said. The new PMP lets advertisers set their bids themselves at whatever price they would like in accordance with how they value the intended audience, said Helfand.
Hulu will set pricing floors for ads bought through the PMP, which advertisers will need to meet in order to win an impression, said Helfand. The company has not set those minimum bid thresholds yet and is waiting to see how the marketplace behaves after the PMP officially launches in January. The pricing floors in Hulu's old PMP could vary depending on how much guaranteed inventory an advertiser sought, but they typically ranged from $12 to $30 per thousand impressions, at which point an advertiser could be better off buying the inventory directly from Hulu's sales team, said an ad buyer.
Advertisers may still be asked to pay a premium to access Hulu's inventory through its new PMP. Advertisers can use their own or third-party data to target ads bought through the PMP. However, that capability comes with a cost. According to a second ad buyer, running a campaign through Hulu's PMP costs more money than a comparable campaign purchased directly from Hulu outside the PMP. That cost consideration could impact advertisers' interest in the PMP because they will need to assess whether the additional targeting and ease of access would be worthwhile, said the buyer. The ad buyers believed that they are asked to pay an added premium on PMP buys because of the ability to use external data, though video inventory can be less expensive when bought directly. That pricing increase could be a function of the data enabling more specific targeting, which typically coincides with higher prices. As more advertisers and agencies gain access to the PMP, pricing could continue to fluctuate in accordance with the flow of competition.
Hulu intends for its PMP to appeal to both brand advertisers and performance marketers, but Helfand acknowledged that the PMP could help Hulu to attract more spending from direct-to-consumer advertisers who are shifting their spending away from Facebook and towards TV. Hulu has seen increased demand from DTC advertisers, and "I would definitely agree that the programmatic channel probably speaks to a direct-to-consumer advertiser in a way they like to be spoken to," said Helfand.
This article has been updated with Hulu's response regarding the minimum spend requirement for advertisers to gain access to its PMP.
Subscribe to the Digiday Video Briefing: A weekly email with news, quotes and stats around the modernization of video, TV and entertainment. 
https://digiday.com/?p=314887
This week's Future of TV Briefing looks at what an industry group's conditional certification of three measurement currency contenders signals about the TV ad business's measurement overhaul.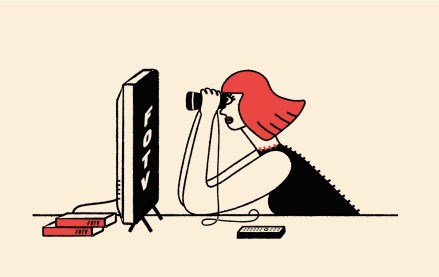 This week's Future of TV Briefing offers an updated list of the key terms that can cause confusion when talking about the TV, streaming and digital video industry.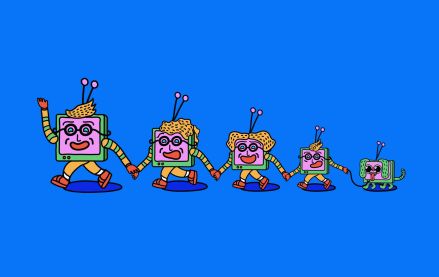 This week's Future of TV Briefing looks at what the Disney-Charter pay-TV distribution deal seems to indicate about the increasingly more-complementary-than-contentious relationship between traditional TV and streaming.