Pivot to traditional: Direct-to-consumer brands sour on Facebook ads
June 7, 2018 • 6 min read
•
•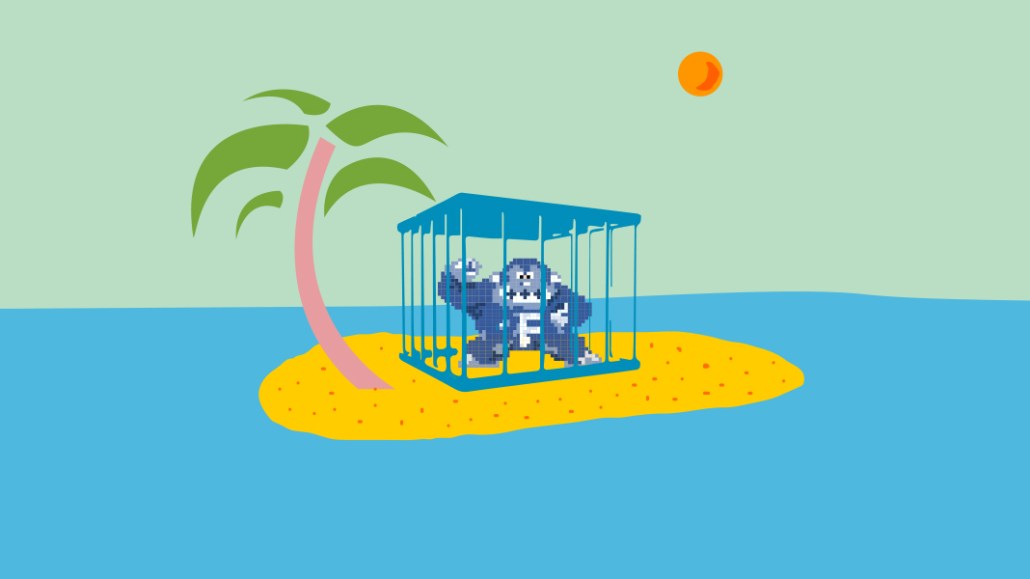 Four years ago, when Rich Fulop founded Brooklinen, the direct-to-consumer luxury bedding startup, the customer acquisition strategy was straightforward for DTC brands: pour money into Facebook ads.
Soon, Brooklinen was spending up to 75 percent of its overall ad budget on Facebook. But Brooklinen and other DTC companies, and marketers of all stripes, were pouring money into Facebook's giant ad machine, lured by micro-targeting segments. Simple economics took over: Facebook ads became very expensive for DTC brands like Brooklinen, Thinx, Roman and Quip — all of which are now diversifying their spending to new channels, including fuddy-duddy outlets like out-of-home, terrestrial radio and even — heavens — print.
"We're trying to move away from Facebook as fast as we can," said Fulop, who said CPMs on the platform are double what they were a year ago. "We're fighting in this little slip of real estate with everyone else out there and it's hard to cut through. You're paying an impression-based auction so you are essentially bidding against anybody and everybody that wants to compete for that space, so it's become a hyper-competitive environment."
Digiday spoke with 10 direct-to-consumer companies, and all of them report their marketing mix has de-emphasized Facebook for other digital alternatives — including Facebook-owned Instagram — but seven of them also say they are expanding into traditional vehicles. The reason: Prices are getting high for audience segments and the feed has become a very cluttered space.
"We can't work fast enough to maintain the stability of the pricing," said Fabian Seelbach, svp of marketing at DTC company Curology, which sends customized acne treatments to consumers. "The effectiveness for Facebook has gone down and got particularly bad in late April and early May, which is why we are shifting significant spend."
Seelbach said that Facebook was once a stable piece of its business but, by the end of April, the company was paying 30 to 50 percent more on CPMs, so had no other option but to shift 30 percent of its Facebook ad spend away from the platform, and will likely shift another 30 percent in the weeks to come.
Part of this spend is going to Instagram Stories instead. Seelbach said the appeal of Instagram Stories is that while it requires a different creative format, all the targeting and audience and mechanics behind the scenes are still in the Facebook ad manager, making it easier for Curology's internal team to manage the switch. Another reason: Seelbach said Instagram Stories CPMs are now half as much of in-feed Facebook ads. As Curology continues to scale its business, Seelbach expects the company to shift some of its spend into traditional media channels as well.
In January, Facebook changed its news feed to prioritize user content over branded or publisher content. That, according to several companies, has led to increased competition over limited ad inventory in the feed. With less inventory in the ads auction, CPM prices have increased dramatically and, with less ads, ad impressions have sunk. After the algorithm change in January, CPMs on the platform shot up to 122 percent year over year as the impression rate dipped, according to AdStage data reported in Recode.
Most DTC companies begin their marketing online since the scale is wide and the overall process is easy, according to Fulop. But with Facebook's raising prices and unpredictable algorithm changes, DTC companies no longer view Facebook as their only or best option, even when starting out.
Rob Schutz, co-founder and chief revenue officer at erectile dysfunction startup Roman, was formerly vice president of growth at BARK for five years. At BARK's BarkBox, a DTC subscription service for dog toys and treats, he was able to grow the business quickly on Facebook because there was less competition and CPMs on the platform were only a few dollars, said Schutz. That was in 2012 before Facebook even had one million active advertisers. Today, that same feed is being shared by six million active advertisers, according to Facebook's 2018 first quarter earnings.
"All in all, DTC brands use Facebook as a shopping catalog," said Tom Ajello, cco at consultancy Vivaldi. "Which in essence is right. But when the catalog gets filled with too many interesting things it turns into Skymall. And we all know what happened to Skymall."
With six-month-old Roman, Schutz isn't risking staying within Facebook's ecosystem. There's some Facebook, but already the startup's traditional media spend is larger, according to Schutz. The startup is running out-of-home ads (Roman has paid for a takeover of New York's Grand Central Terminal), a TV ad airing on June 11 and direct mail.
"With new business, you're going to push for scale and at some point you get priced out on Facebook prospecting," said Schutz. "That's a trend now — companies are looking for ways to fill the funnel to get people in a retargeting bucket. Especially with TV– you see a lot of brands on the direct-response side spending more money there because it's an effective channel. It's being treated similarly to a digital channel."
Jake Kassan, CEO and co-founder of DTC watch company MVMT, sees Facebook as no longer the premier channel for DTC companies to start out on. Rather, an omni-channel strategy is needed. "For a brand like us, starting off, it was a no-brainer— jump on FB and build a brand," said Kassan. "You're not going to see that as much. The barrier to entry is far more difficult than it ever has been."
Even with four years of experience with Facebook advertising, in recent months, MVMT's Facebook spend has dipped to 30 percent of its overall spend, as it finds its return on investment diminishing. This year, MVMT's offline marketing, which will include direct mail, podcasts, local and national terrestrial radio and TV, will take up 30 percent of the company's budget, with TV accounting for 20 percent.
"You just never know where data laws or algorithm changes will change," said Kassan.
The move away from Facebook is not an easy one. After all, Facebook is a direct-marketing machine. Traditional media has higher production costs, wider cancellation windows, longer lead times and harder measurement. Quip, an electric toothbrush startup, just launched its first TV ad this week in an effort to diversify away from Facebook, but is treating the channel as it would a digital one: testing multiple TV ads with different tracking codes to get a read on what creative is resonating best by network and time of day.
"We're building brand awareness with [offline advertising], but it's hard to know who's seen a billboard or how it's performing," said Fulop. "That's one thing companies don't have to worry about with Facebook. You know exactly why you're going to get back. Good or bad, you're going to measure it."
https://digiday.com/?p=290365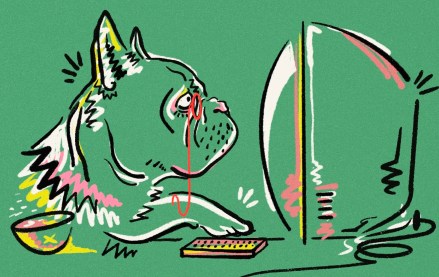 October 2, 2023 • 7 min read
•
•
When it comes to agencies, both of Meta's older sibling social media platforms may be past their primes.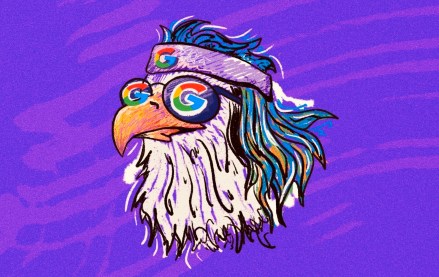 October 2, 2023 • 3 min read
•
•
The legal battle sees Apple and Google et al attempt to conceal their inner workings, developments that mirror the experience of their media customers.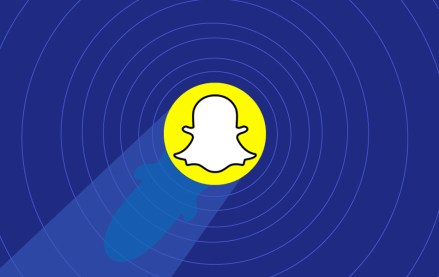 September 29, 2023 • 3 min read
•
•
"We are not diminishing the importance of AR," he said. "In fact, we are strategically reallocating resources to strengthen our endeavors in AR advertising and to elevate the fundamental AR experiences provided to Snapchat users."