Future of TV Briefing: Overheard from the Digiday Future of TV Week Town Hall
April 20, 2022 • 11 min read
•
•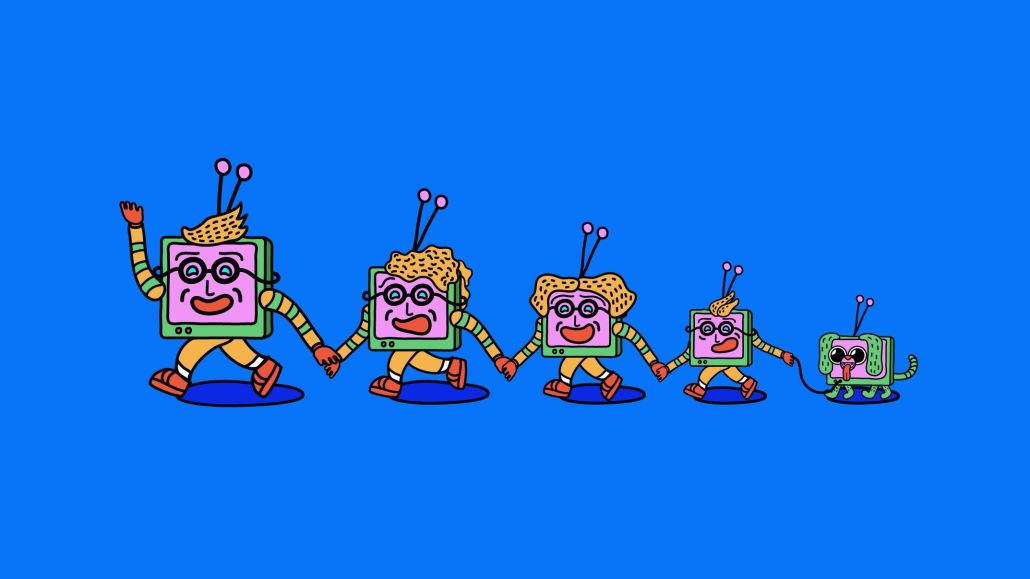 Ivy Liu
This Future of TV Briefing covers the latest in streaming and TV for Digiday+ members and is distributed over email every Wednesday at 10 a.m. ET. More from the series →
This week's Future of TV Briefing recaps what brand and agency executives had to say about the state of connected TV advertising during a virtual Town Hall session as part of Digiday's Future of TV Week this week.
See TV
Netflix's Q1 2022 earnings report
CNN-, streamers' password sharing struggles, YouTube's co-viewing measurement and more
See TV
The key hits:
Buyers are still struggling to measure the value of CTV advertising.
Traditional TV buyers need to study up on the nuances of CTV.
CTV may hew closer to the traditional TV buying model than the digital one, though maybe it shouldn't be an either-or situation.
To kick off this week's Future of TV Week, Digiday hosted a virtual Town Hall session on Tuesday during which ad buyers exchanged insights into the challenges they continue to face in the CTV ad market. The conversation was conducted under Chatham House rules so that Digiday could share what was said while maintaining participants' anonymity. Here is a sampling of the discussion.
For more of a look into advertisers and agency executives' minds on the state of the broader TV and streaming ad market, tune into the Digiday Business of TV Forum virtual event on Thursday where I'll be interviewing buy-side executives on everything from the surplus (or lack thereof) of ad-supported streamers to advancements in streaming ad targeting and measurement.
The measurements that matter
"How do you bring it all together from a measurement perspective? We've all kind of swallowed the pill at this point that the social channels are going to be kind of separate to some degree. But still bringing the rest of it all together and ideally we'd like to crack YouTube if nothing else."
"[A challenge is] select your currency, select your view — what was your cumulative reach across all?"
"The notion of a panel is changing, and so participation in those channels is also changing. The emerging currencies are reason for optimism that the connected TV as a data source can be part of the solution."
"From a measurement perspective, the big debate, of course, is are you talking gross rating points? How do you convert that to eyeballs and then impressions? And what does that really mean, and which one is really fair?"
"The takeover of Nielsen into a private firm now and so much transition happening there — and knowing that the currency is going to change — will help that playing field. But until that all gets smoothed out, it's still kind of a gray area."
"As I present to my C-suite what the plans are for next year and how these allocations go and how I'm representing those, there's always a discussion about [the value of different measurements]."
CTV's share of spending
"It's often questioned, 'Why is the investment level staying where it is or not coming down as fast as others think that it should in linear TV?' And then, adding in connected TV and looking at display on top of that, [this person's company leaders] are going, 'It doesn't look like we're transitioning the budget quick enough over to the digital footprint.'"
"When you talk about the mix modeling, most of that is founded on what has worked historically and then making projections on the future based on that. So as CTV is growing, it's still a question of how much historical data do we really have out there to model against. Therefore, is that moving fast enough, or is that showing a big enough increase to help aid us in moving those dollars around?"
The CTV learning curve
"Who I now work with from a TV buying perspective has no clue about buying CTV, and she was very upfront in telling me that when we had talked about it."
"I find that the digital buying side of the platform is usually better equipped to have those conversations and be more agnostic when looking at CTV as a whole and how to best use it, how much to allocate and even in reporting back. They seem a little bit more fluid than a linear or traditional TV buyer."
"I have linear TV buyers who are buying linear TV for 30 years, and they don't speak this language [of CTV] at all. They're learning because of the shifts that Nielsen is making right now and the impression models that they're going after."
"There's a huge set of buyers that need to be retrained [for CTV]. And that's a lot to ask in terms of changing a skill set so dramatically."
"It would behoove the traditional and linear buying teams to get more involved and become more versed in crossing between those two different worlds because they are blurring more and more every day. It really does make sense for linear TV buyers to wrap their arms around TV as a whole and be able to plan and maneuver through those different shifts."
"At its heart, TV and CTV to a certain extent are still falling into the bucket of buying based on programming rather than a true audience buying model. Contextual isn't always as important as finding that audience."
Is CTV considered TV or digital or both?
"Nine times out of 10, the CTV buying falls into the digital buyers because audience buying is a language they understand. It fits into the mold of the way they operate. But I can't say that's the right way to do it."
"In many cases all a client sees is they've got a linear pie and they're trying to figure out how do they use CTV to capture the eyeballs they're losing in linear. So to them it naturally fits into a linear TV buy structure."
"[CTV] does fall into the digital realm, but I don't know if that's the right place for it to live exclusively because it's being delivered through a traditional box, so to speak, for most advertisers."
"I hate to say it because I would have my linear buyers be really annoyed with me, but do I think [CTV] belongs in a little bit more of a traditional TV model? I think it does. That's the delivery mechanism."
"There's a huge dynamic at play in terms of the chipping away that all the [streaming] services are doing to linear TV viewing. And so I do feel like it does fit better in that [traditional TV] model."
"When we think about budgeting and we think about some of the other issues, hopefully if [CTV] fits into that [traditional TV] model, maybe we can get better at managing some of the cumulative reach issues and the frequency issues. Because it's all coming through that same kind of delivery system. Maybe that gets us there."
"We actually had a client. They were buying the Red Sox game, and they were buying it in linear, and why can't they get exactly the same places in all the streaming sources that this program is carried through? So it's definitely more program-centric, which I think linear buyers are more attuned to."
"Brands are caught in the middle of hearing this debate, both internally at some agencies and across agencies, about does [CTV] look like linear [or] does it look like digital? Who should buy it? Brands hear all sorts of things about the right way to do it."
"What's really awesome about streaming is it's democratized the TV screen and has brought in brands that were never linear advertisers. Brands and agencies that have been linear-centric for decades, they want to capture lost rating points and make streaming look like TV. But there's many other brands — some of who were in linear and some who weren't — who are approaching it from a completely different angle. Budget for them is coming from traditional display buys and social buyers. Some really don't have an understanding of GRPs and how they relate to their business."
"It would be great to get to a point where we accept that it doesn't have to be one-size-fits-all."
What we've heard
"[Adding an ad-supported tier is] something we're looking at now, we're trying to figure out over the next year or two. But think of us as quite open to offering even lower prices with advertising as a consumer choice."

— Netflix co-CEO Reed Hastings during the company's Q1 2022 earnings call on Tuesday
The Rundown: Netflix's Q1 2022 earnings report
Netflix's subscriber slowdown has sunk to a new low. The dominant subscription-based streaming service lost 200,000 subscribers in the first quarter of 2022 and expects to shed another 2 million more in the second quarter, according to the company's earnings report for Q1 2022.
"The main challenge for membership growth is continued soft acquisition across all regions," said the company in a letter to shareholders published on Tuesday. That may be putting it lightly.
The key details:
221.6 million subscribers, up 7% year over year
$7.9 billion in revenue, up 10% year over year
Lost 200,000 subscribers in Q1, compared to the company's project of adding 2.5 million new subscribers in the period
Lost 640,000 subscribers in the U.S. and Canada
Netflix's Q1 2022 subscriber shrinkage is somewhat offset by the fact that the streamer lost 700,000 subscribers as a result of suspending its service in Russia. Setting that Russia subscriber shutdown aside, Netflix added 5000,000 subscribers in the first quarter, per the shareholder letter.
Nonetheless, the losses are mounting. Netflix shed 640,000 subscribers in the U.S. and Canada during Q1, and then there are the 2 million more it expects to lose worldwide. Considering that Netflix had projected it would add 2.5 million subscribers in Q1 and only notched 500,000 (when excepting the Russian subscriber suspension), that Q2 subscriber downtick could end up higher.
Some of Netflix's subscriber growth struggle is specific to the streamer. The company raised its monthly subscription prices in Q1 and said in the shareholder letter that the U.S. and Canada subscriber loss "was largely the result of our price change."
In the shareholder letter, Netflix identified four factors that are slowing its growth:
The pace of overall streaming adoption
The prevalence of password sharing
Competition from newer streaming services
Macro trends like inflation and Russia's invasion of Ukraine
These four factors are not unique to Netflix. If anything, as the preeminent subscription-based streamer, Netflix could be considered in as good of a position to contend with these conditions as any other subscription-based streaming service.
And it's not like Netflix hasn't been trying to do so. It has struck deals with pay-TV providers to add the streaming service to the pay-TV bundle. It is testing a program to cut back on password sharing. It has expanded the number and categories of movies and TV shows it carries and even gotten into gaming. Its decision to raise prices despite the ongoing inflation would seem to be a blunder, but other streamers including Disney+ have been raising their prices as well.
So while Netflix has absolutely hit a rough patch, it's unlikely to be the only subscription-based streamer mired in mud at the moment. Stay tuned for upcoming earnings reports from Disney, NBCUniversal, Paramount and Warner Bros. Discovery to see where the broader subscription-based streaming market stands two years after the streaming surge has slowed and now, at least for Netflix, is officially ebbing.
Numbers to know
15%: Percentage share of Horizon Media's upfront commitments this year that will be based on non-Nielsen measurement currencies.
1.5 million: Number of streaming subscriptions that people in the U.K. canceled during the first quarter of 2022.
80%: Percentage share of U.S. households that used at least one streaming service in the first quarter of 2022.
$10.99: The monthly subscription price for Disney's new bundle that combines Disney+ and National Geographic.
20%: Percentage share of ad revenue for Sinclair Broadcast Group's over-the-air digital TV networks that the company wants to come from general-market advertisers.
What we've covered
Why TikTok creator Kris Collins takes a scripted approach to content and doesn't rely on popular trends to gain followers:
Collins hit 1 million followers on TikTok within four months of losing her job during the pandemic.
Now with 43 million followers, TikTok has become her primary income source despite not being eligible for the platform's creator fund.
Listen to the latest Digiday Podcast episode here.
The cases for and against the annual TV advertising upfront model:
The upfront provides security to buyers and sellers alike.
However, buyers would (always) prefer greater flexibility than the upfront provides.
Read more about the TV upfront model here.
Inside online baby registry Babylist's TikTok strategy:
Babylist hired a dedicated TikTok editor late last year.
By the end of 2022, the brand expects TikTok to become one of its top three advertising channels.
Read more about Babylist's TikTok strategy here.
The Recount debuts streaming news show on Twitch:
"Recount Live" is a three-hour-long, daily live news show.
The Recount plans to eventually expand the show to an additional three hours to be broken up into multiple daily streams.
Read more about The Recount's Twitch show here.
What we're reading
CNN-:
Less than a month after CNN+'s launch, Warner Bros. Discovery has stopped paying for external marketing to promote the subscription-based news streamer, which has amassed 150,000 subscribers, according to Axios.
Streamers' password sharing struggles:
The trend of people sharing their streaming passwords has given rise to its own cottage industry. Marketplaces continue to pop up with people peddling passwords to provide discounted access to subscription-based streaming services, according to Los Angeles Times. In response, streamers like Netflix are stepping up their attempts to crack down on password sharing.
Netflix's latest IP approach:
Netflix will not only premiere a new show based on the card game Exploding Kittens but also a video game to go with it, according to Fast Company. The combination will look to build on Netflix's still-nascent gaming business as well as to establish a new franchise for the streaming giant.
YouTube adds coviewing measurement:
TV network owners may be looking to ease their reliance on Nielsen, but YouTube has enlisted the embattled measurement provider to calculate when multiple people in a household are watching the digital video platform and its streaming pay-TV service on a connected TV, according to Adweek.
Amazon renames its FAST service (again):
Amazon's free, ad-supported streaming TV service has a new name, according to The Hollywood Reporter. Now dubbed Amazon Freevee — oof — the moniker marks the streamer's third since its inception in January 2019.
How to make a broadcast TV show in 2022:
ABC's "Abbott Elementary" — which seems to be the only new broadcast TV hit from the past season — provides an example of what it takes to give a traditional TV show a shot in 2022, according to Vulture. The gist: a showrunner with their sights set on TV, not streaming; a development process designed to create a program with broad appeal; and a release strategy that relied upon programs aimed at existing broadcast sitcom fans and that piqued streaming audiences' interests.
https://digiday.com/?p=445538
This week's Future of TV Briefing looks at what an industry group's conditional certification of three measurement currency contenders signals about the TV ad business's measurement overhaul.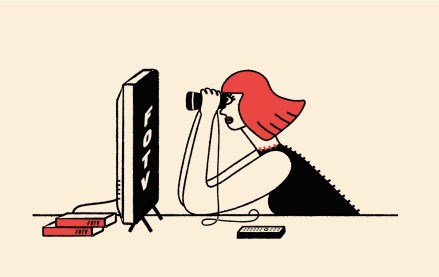 This week's Future of TV Briefing offers an updated list of the key terms that can cause confusion when talking about the TV, streaming and digital video industry.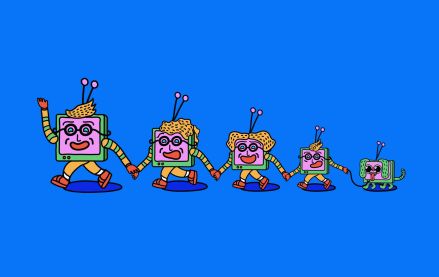 This week's Future of TV Briefing looks at what the Disney-Charter pay-TV distribution deal seems to indicate about the increasingly more-complementary-than-contentious relationship between traditional TV and streaming.