The TV advertising market is in a period of upheaval. Streaming has already been ascendant, but the convergence of traditional TV and streaming has been catalyzed by linear TV's limited ad availability and a long-awaited and very much in-process measurement overhaul. Meanwhile, streaming-only ad sellers have stepped up their pitches, even staking bigger positions in the annual upfront marketplace, as have TV network owners that have rolled out a raft of streaming-only properties over the past two years.
This flattening phase of what's considered TV presents advertisers with some good problems to have. With audiences fragmenting between TV and streaming and even within streaming, how can advertisers ensure they are reaching enough of the right audience? With streaming lowering the barrier to entry to the TV screen for digital advertisers and enabling narrower targeting and more refined measurement, how must advertisers as a whole adjust their approaches? If people are watching everything from NFL games to YouTube videos on connected TV screens, what should an advertiser consider to be TV and, more importantly, what is a TV ad impression worth?
At Digiday's Business of TV forum, hear from top executives at brands, agencies, TV networks and streaming services discuss how they are adapting to the TV ad market's transformation.
As an attendee of Digiday's Business of TV Forum, you'll also have access to our Future of TV Week virtual town hall, taking place April 19.
Part of Digiday Media Presents: Future of TV Week. For more information on the week and other connected events, visit the page here.
Agenda
12:00 p.m. EDT
Opening Remarks
Join us as we welcome everyone and open the summit by going over key trends and challenges in the industry.
Tim Peterson
SENIOR MEDIA EDITOR
DIGIDAY
12:10 p.m. EDT
How Much Has Advanced TV Advertising Actually Advanced?
The TV landscape has been undergoing a seismic shift away from traditional age-and-gender-based buying to the type of audience-based buying that is a default in digital. Although this shift has been going on for years, it still feels very much in process. In this session, hear Michelle Capasso, partner, director of media services at Connelly Partners speak to what progress has been made, to what ends, what work still needs to be done, and what roadblocks need to be overcome with particular importance placed on the gap in targeting capabilities vs. actual scale to find audiences in this budding space.
Michelle Capasso
PARTNER, DIRECTOR OF MEDIA SERVICES
CONNELLY PARTNERS
12:30 p.m. EDT
How to Champion the Channel: Connected TV Advertising
Looking to maximize your media spend with CTV? Join this session to discover how CTV is outpacing traditional channels, and bust some common CTV myths.
Oliver Ifurung
SALES DIRECTOR
STACKADAPT
12:45 p.m. EDT
Is the Ad-Supported Streaming Market Overcrowded?
As TV networks have stood up standalone ad-supported streamers, connected TV platforms and smart TV makers step up their own ad sales efforts and other publishers and streaming platforms move into the connected TV market, advertisers have an array of options for reaching audiences on the TV screen. In this session, hear from Bharad Ramesh, executive director, research & investment analytics at GroupM share how advertisers are navigating the crowded ad-supported streaming market.
Bharad Ramesh
EXECUTIVE DIRECTOR, RESEARCH & INVESTMENT ANALYTICS
GROUPM
1:05 p.m. EDT
The Future of CTV Transparency
The marketplace has spoken: for programmatic CTV to reach its fullest potential, there needs to be a stronger drive for clarity, insight and transparency. What can buyers and publishers do to make this happen, and what new technologies and innovations will enable this? In this presentation PubMatic's Senior Director of Product Marketing, Julio Acosta, will showcase the exciting strategies that can help publishers drive greater demand and give buyers greater confidence about the CTV content they advertise alongside. You'll hear how technologies such as content object targeting can bridge the gap between the current advantages of linear TV and the promise of CTV. The future of CTV will be programmatic; in this session, we'll explore what can make it more effective and transparent for everyone.
Julio Acosta
SENIOR DIRECTOR, PRODUCT MARKETING
PUBMATIC
1:20 p.m. EDT
Programmers Are Better Partners Than Platforms
Connected TV platforms like Amazon and Samsung are aggregating OTT inventory to offer scale, but for advertisers, buying directly from publishers and TV networks can be cheaper with more transparency into where the ads appear. In this session hear Brad Stockton, svp, US national video innovation at dentsu international walk us through their partnerships with both platforms and publishers.
Brad Stockton
SVP, US NATIONAL VIDEO INNOVATION
DENTSU
1:40 p.m. EDT
Rethink Your TV Buying Strategy: Data-Driven Linear Is Better Than Demo
In a quickly evolving advertising landscape, traditional demo-based buying is no longer sufficient. Heading into upfront season, it's time to pivot away from age and gender targeting and adopt a more targeted TV strategy – data-driven linear (DDL). Data-driven linear offers greater precision and improved performance for the largest line item on every marketer's plan. In this session, we will cover what you need to know about data-driven linear from why it's better than demo to how technology simplifies DDL buying and activating audiences with new data currencies.
Pete Doe
VICE PRESIDENT, RESEARCH
XANDR
1:55 p.m. EDT
Evolution of Advanced Streaming Measurement
As the streaming landscape has widened to encompass more targeting options than linear TV, the way in which these efforts are evaluated and measured has changed. In this session, hear from Nicole Whitesel, evp, advanced TV, client success at Publicis Media as she shares to what extent the industry has moved away from the traditional age-and-gender-evaluations, the state of cross-platform measurement and attribution, how technologies like ACR factor in, and what work still needs to be done.
Nicole Whitesel
EVP, ADVANCED TV & CLIENT SUCCESS
PUBLICIS MEDIA
2:15 p.m. EDT
Why Rethinking Creative Costs is Reshaping TV Advertising
As record numbers of viewers make the move to Connected TV, more advertisers join them. That's led to an increase in video creative needs—not only for established TV advertisers, but challenger brands looking to take the next step. Marketers are now tasked with producing enough video creative to meet demand, while still delivering a strong ROI.
Join Mark Douglas, CEO and President of MNTN, as he explains why bringing creative and media together helps streamline production, increase volume, and generate better returns. He'll share first-hand insights from seeing this new approach to TV advertising in action, and how it's changing the way these brands think about television.
Mark Douglas
PRESIDENT & CEO
MNTN
2:30 p.m. EDT
Striking the Balance: Driving Timely Performance and Building Timeless Brand
Linear is over. Well, linear thinking, that is. As the video landscape continues to blur, so do watching behaviors. People are no longer just watching TV, they're on social, they're searching and they're gaming. In this blended, multimedia environment, we need to think about the consumer mindset and start treating all video – from TV and streaming to social and in-feed – as equal inputs. A winning video strategy today marries timely performance media tactics with timeless brand building creative. Join this session to hear from, Tina Allan, global head of data science & connections at FCB Global and David Tucker, CSO of MAGNA Global as they explore everything from how marketers should be linking SEM and creative [think: Coinbase QR code Super Bowl ad], to measuring uplift after it runs, to frequency capping and sequential storytelling to cure the oversaturated consumer.
Tina Allan
GLOBAL HEAD OF DATA SCIENCE & CONNECTIONS
FCB GLOBAL
David Tucker
CSO
MAGNA GLOBAL
2:50 p.m. EDT
Closing Remarks
Tune in for the final round-up of the most important themes and trends of the event.
Tim Peterson
SENIOR MEDIA EDITOR
DIGIDAY
See Full Day
Sign up for the latest news on this event.
This is truly one of the best conferences I've ever attended.
Digital Marketing Manager
Overall, I was very impressed with the content of the speeches and felt that the event was run very well.
Digiday conferences are invaluable for finding quality, forward-thinking technology partners to add product and ad revenue to our business.
Sponsors
Partner
Become a sponsor
Learn more about lead generation, thought leadership and branding opportunities for this event.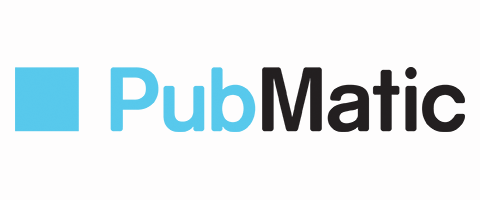 Partner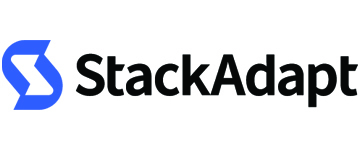 Partner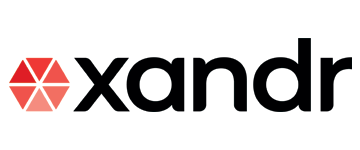 Partner
Contact us
Sponsorship Opportunities
Submit your information to learn more about branding opportunities.
Submit here