Future of TV Briefing: How the creator economy's power balance has shifted since the era of multichannel networks
December 1, 2021 • 9 min read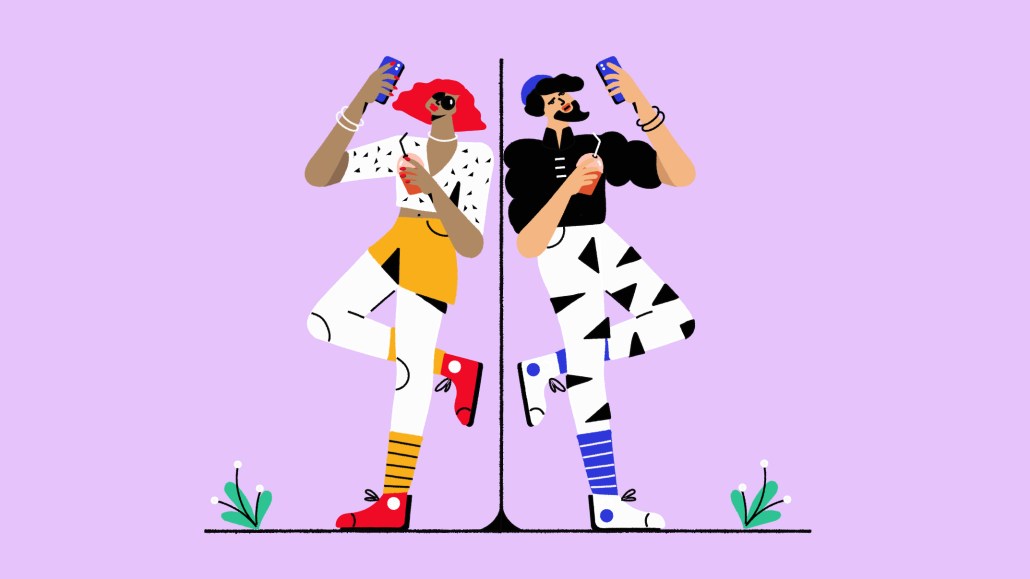 Ivy Liu
This Future of TV Briefing covers the latest in streaming and TV for Digiday+ members and is distributed over email every Wednesday at 10 a.m. ET. More from the series →
The Future of TV Briefing this week explores how the balance of power is shifting between individual video creators and the companies that have built businesses around them.
Creator economy on balance
YouTube's subscriber shortcut
TV news networks' streaming situation, Amazon's NFL bet and more
Creator economy on balance
The key hits:
The development of the creator economy has helped to empower individual video creators in their dealings with companies that have built businesses around creators.
That marks a change from a decade ago when companies operating networks of creators' YouTube channels held the upper hand, especially over smaller creators.
However, smaller creators remain at a disadvantage in a crowded market, retaining a role for companies like MCNs.
The power balance between individual video creators and the traditional entertainment industry is shifting, and so is the one between creators and the companies they use — and that use them — to sell ads, sponsorships and other revenue streams, like content licensing and subscriptions.
"We're watching the historical evolution of the digital landscape. When [so-called multichannel networks managing networks of YouTube creators' channels] first sprang up and came on the scene, they were the gateway for talent to get any infrastructure or footing into the industry itself," said Jake Webb, founder and president of talent management firm Slash Management, which manages creators like Nikita Dragun, who has 3.6 million subscribers on YouTube and 14.2 million followers on TikTok.
Fast-forward to today, and the creator economy boom is rebalancing the creator business. A flood of companies have joined MCNs in building businesses around creators, and the added competition has helped to empower creators. At the same time, though, a deluge of creators means that an equilibrium has yet to be reached between creators and creator economy companies.
Seven years ago, the situation was significantly different. During the 2014 edition of VidCon — think Comic-Con but for creators and their fans — I moderated a panel featuring YouTube stars including Hannah Hart, John Green and Devin "DevinSupertramp" Graham. The panel was designed for these creators to advise an audience of aspiring creators on how they should manage their eventual businesses. The most common piece of advice I remember the creators offering was to beware working with MCNs, or, because these companies took a cut of creators' revenue — usually 15% to 30% — but often did not provide enough of an uptick in revenue over YouTube's standard ad revenue-share program to offset the MCNs' cut.
"A lot of times for YouTubers who have smaller audiences, the deals [with MCNs] are less good. And they're longer-term. And they can be not advantageous to the creator," Green said during the panel.
In the intervening years, the landscape changed. Creators accrued larger audiences and expanded to newer platforms, and what was once an industry dominated by MCNs sprung into the creator economy that grew to include companies providing platforms and tools for creators to more directly manage their own businesses. Meanwhile, creators hired talent managers and signed with Hollywood talent agencies and realized their roles as CEOs of their own individualized media companies.
"The balance of power is shifting. When the MCNs first came about, it was a way to give creators more power against the whims of the digital ad markets, which were being consolidated by Facebook and YouTube," said Andrew Cohen, manager at strategic advisory firm RockWater. Then as more companies entered the creator economy, creators had more options of which companies to work with. "I definitely think creators have a lot more leverage and freedom and mobility to pick out how they're choosing to monetize their fandom," he said.
Companies in the creator economy today, as a result, appear to be more accommodating to creators. Tastemade, for example, is allowing creators to keep their subscriber lists if they ever choose to opt out of the food-and-travel media company's new subscription sales program. Others like Jellysmack — which would be labeled an MCN a decade ago but bills itself as a creator company — are lauded for following through on their pitches to help creators expand from a platform like YouTube to others like Facebook with minimum effort and incremental revenue in return. "Jellysmack is one of the perfect examples of someone the industry is embracing because they're executing well," said Webb.
It also helps that there seems to be much more competition among companies to take part in creators' businesses. In addition to MCNs, there are influencer marketing networks and influencer marketing platforms — which are admittedly difficult to distinguish from one another, let alone from MCNs — as well as companies that specialize in various corners of the creator economy, such as merchandise, affiliate revenue, subscriptions and events. As of mid-October, 101 creator economy companies in the U.S. had collectively raised at least $3.7 billion this year, according to The Information.
This swelling of the space has enabled creators to pick-and-choose particular companies to work with rather than go all-in with any one company. However, the creator economy boom has also corresponded with a ballooning number of creators, meaning that not all are seeing the balance of power tip in their favor.
"I wouldn't necessarily say there's been a shift. The issues and conflicts that you're describing from that [mid-2010s] time period still exist," said Justin Miclat, CEO of talent management firm The Kinetic Group
While top creators' businesses have blossomed, the ranks of up-and-coming creators have bloomed to the point of becoming overgrown. There were 50 million creators in the market in 2020, according to venture capital firm SignalFire. However, only around 2 million of those creators have made this their full-time job, with the remainder making some money as creators but not enough to make a living. This crowding has created a dynamic that recalls some aspects of MCNs' raison d'être. Just as creators sought out MCNs to stand out from the pack and attract the bigger bucks, creators today are struggling to be discovered among an ever-expanding working class of creators.
So, for as much as may have changed over the past decade, there remains a role today for companies like MCNs and others that have built businesses around creators. As Miclat said, "If you're looking at [a creator economy company], look at what marketing and promotion they're providing to creators. Otherwise we can do it all ourselves — and that's the biggest difference now versus a decade ago."
What we've heard
"We don't expect it to pay back in days like paid search might but we're not letting TV off the hook entirely."

— Drizly CMO Scott Braun on how the alcohol delivery service is monitoring its TV ads' return on investment
Stay tuned: YouTube's subscriber shortcut
YouTube Shorts may be little more than the dominant digital video platform's attempt to head off TikTok's growth, but YouTube's short-form video product is also proving to be a way for YouTube channels to grow their followings on the platform.
In the past three months, the YouTube channel for ESPN's SportsNation has attracted 1.5 million (non-paying) subscribers thanks almost exclusively to YouTube Shorts, according to Omar Raja, who founded House of Highlights before joining ESPN as an on-camera talent and social strategist in January 2020.
"It's all Shorts. Same thing with my channel. I think I have a couple long uploads, but those were kind of tests," said Raja. "Will we eventually incorporate longform videos? Yes. But right now it definitely is something where it seems like Shorts are a major key for growth."
TikTok star Dylan Lemay has similarly used YouTube Shorts almost exclusively to build up his YouTube presence, which now totals 2.7 million subscribers. As Lemay recounted in an interview in August with YouTube creators Colin Rosenblum and Samir Chaudry, "Shorts changed the game. People worked for, like, 10 years to get 100,000 subscribers. I feel bad a lot of the time that I did it so fast, because these people grinded forever, but the game has just changed."
ESPN's and Lemay's experiences with YouTube Shorts seems to help answer a question that another media executive asked about YouTube's TikTok clone: What's the value of YouTube Shorts for a video maker? "It's hard to make an investment there because there's no direction. Give us some info, YouTube," said the media executive. Platform-provided directives may be absent, but Shorts-driven subscribers appear to be in abundance.
Numbers to know
$33 billion: How much money Disney will spend on content in its current fiscal year, which runs through September 2022.
10%: Percentage decline year-over-year in ESPN's pay-TV footprint, which has fallen to 76 million U.S. households.
100 million: Number of streaming subscribers in the U.S. that Disney is estimated to have reached in the fourth quarter of 2021.
What we've covered
How publishers like ESPN are assessing their TikTok videos' performance:
Video makers are looking beyond the standard view count to evaluate their TikTok videos.
They are focusing on metrics like average completion rate, the growth rate of views and the percentage of views from non-followers.
Read more about publishers' TikTok analyses here.
TV, CTV now the 'biggest single channel' of advertising for alcohol delivery service Drizly:
Drizly is applying a "branded response" approach to its TV and CTV campaigns.
The brand is butting up against how long it can take to determine the return on investment for TV ads.
Read more about Drizly here.
How TikTok is becoming a staple in Dr. Squatch's social spend:
The men's natural personal care company has spent 10% to 15% of its ad budget over the past year on TikTok.
Roughly 15% of the customers Dr. Squatch acquires come from TikTok.
Read more about Dr. Squatch here.
What we're reading
YouTube TV adds free channels:
YouTube TV is by no means among the free, ad-supported streaming TV services like Roku's The Roku Channel and ViacomCBS's Pluto TV, but YouTube's streaming pay-TV does play somewhat in the FAST market. YouTube TV is talking with Brat TV, Pocket.watch and Vox Media about adding the companies' free streaming channels to its paid service, according to The Information. YouTube TV has an established track record of not paying the traditional pay-TV carriage fees to carry some channels from digital media companies, and these latest talks appear to be the service's attempt to add more programming without further raising its subscription price, which has been going up anyway to account for the traditional pay-TV channels it carries.
TV news networks' streaming dilemma:
Streaming is the consensus future of TV news, as it is for TV in general. But that future comes with the cost of a short-term revenue hit that TV news networks are still sorting through how to swallow, according to The Hollywood Reporter. The TV news networks are increasingly making streaming an equal priority to traditional TV. However, what they still have to account for — especially those relying upon free, ad-supported streaming properties — is how they will offset the lost revenue from pay-TV carriage fees.
Amazon eyes bigger NFL bet:
Amazon has established itself as the tech giant most committed to streaming NFL games. Now, after securing exclusive rights to Thursday Night Football, the company is looking to acquire a 49% stake in the NFL's media arm, which operates the league's TV networks, according to Front Office Sports. While Amazon would not be taking majority ownership of NFL Network and RedZone, the deal could position the company to put the channels on its Prime Video, IMDb TV and/or Twitch streaming services and potentially pull them from traditional and streaming pay-TV providers.
https://digiday.com/?p=433872
This week's Future of TV Briefing looks at what an industry group's conditional certification of three measurement currency contenders signals about the TV ad business's measurement overhaul.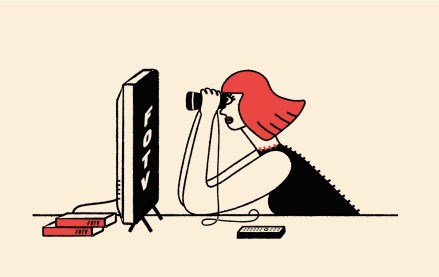 This week's Future of TV Briefing offers an updated list of the key terms that can cause confusion when talking about the TV, streaming and digital video industry.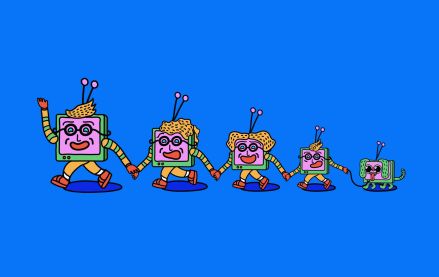 This week's Future of TV Briefing looks at what the Disney-Charter pay-TV distribution deal seems to indicate about the increasingly more-complementary-than-contentious relationship between traditional TV and streaming.