'It's found money': YouTube stars look for ways to expand to Facebook
September 24, 2019 • 5 min read
•
•
YouTube has largely reversed the changes to its verification program that were announced Sept. 19. However, the initial announcement to revoke some creators' verified status served as a reminder that no other platform has yet emerged as a viable viewership- and revenue-generating alternative to Google's video platform in the minds of creators. But YouTube stars continue to look for low-stakes opportunities to syndicate their YouTube videos to other platforms in hopes that they could become competition for YouTube.
Digital media company Jellysmack has begun working with YouTube creators to edit their YouTube videos for Facebook as well as Snapchat and establish the platforms as relatively passive income streams. Over the past two to three years, the publisher had developed its own tools to optimize the videos that Jellysmack posts to its own Facebook pages, such as Beauty Studio, which generated 269 million views on Facebook in August 2019, according to data from Tubular Labs. In the first quarter of 2019, it created a program to open up these tools to YouTube stars, who may be interested in expanding to Facebook in order to diversify their businesses but struggle to find the time to do so while continuing to manage their YouTube channels; in August Jellysmack began to add Snapchat to the program's mix. In addition to assisting creators with tailoring their YouTube videos to run on the creator's own Facebook page, Jellysmack helps them to find an audience on the social network by investing its own money to promote creators' videos as ads on Facebook.
Jellysmack and the creators share the revenue from the ads that Facebook sells against creators' videos, according to Jellysmack CEO Michael Philippe; Jellysmack does not currently have the ability to sell ads against its videos on Facebook. Philippe declined to say how specifically the revenue is split between Jellysmack and creators but said that some creators in the program are making "six figures per month on Facebook." Additionally, the processing of creators' videos will help Jellysmack's optimization tools understand different types of content than the types of videos it posts to its own Facebook pages, and Philippe hopes the program will help it to establish relationships with creators who may eventually star in Jellysmack's original shows.
For YouTube stars and their talent managers, Jellysmack's program is appealing for obvious reasons. "It's found money," said Adam Wescott, partner at talent management firm Select Media Management. "But it's still a bit unproven. When it comes to Facebook, the CPMs don't match YouTube."
While Facebook has cultivated a crop of homegrown creators, the social network has struggled to win over YouTube stars for two main reasons. YouTube-centric creators are unsure whether Facebook can consistently deliver a large, intentional audience a la YouTube, as opposed to passive views from people scrolling through their news feeds. And even if the audience is there on Facebook, the money may not be, at least not enough to justify the effort required to either produce original videos for Facebook or edit their YouTube videos for the social network. Conceivably, creators could cross-post identical versions of their YouTube videos to Facebook, which is nice in theory but unproven in practice. "While it seems easy, there's not really that payoff when you talk about monetization," said Christina Jones, vp of talent at talent management firm Digital Brand Architects.
YouTube-centric creators like Lizzy Capri face a dilemma when looking to expand to Facebook. Since 2017, Capri, who is not involved in Jellysmack's program, has worked to develop and hone a content strategy that has amassed her 3.9 million subscribers on YouTube. She would like to replicate that success on Facebook but recognizes that that would require replicating the time and effort she had to put into her YouTube channel because Facebook is "a whole different beast to learn," she said. For example, she would have to edit her YouTube videos, which are usually more than 10 minutes long, for Facebook, where three- to five-minute videos perform best, she said. Additionally, she would have to determine how the profile of her audience on Facebook might compare to her YouTube audience and take that into account when tailoring videos for the platform. Because she knows the effort required to establish a successful channel on Facebook, she also knows that she doesn't have "the bandwidth to do that right now," she said.
Caylus Cunninghman, a creator who goes by the name "Infinite," could probably make the time to grow his channel on Facebook, he said. But he doesn't have to. As one of the creators in Jellysmack's program, Cunningham has been able to "just leave it in [Jellysmack's] hands because, at the end of the day, they know how to run a Facebook page, and I don't really. I know YouTube," he said.
Cunnigham had tried to get to know Facebook. In early 2018, he began uploading some gaming-related videos to Facebook to try out the platform but only attracted roughly 20,000 followers. That pales in comparison to the more than 12 million subscribers he has on accrued on YouTube since he started taking YouTube seriously in 2016. Then around April of this year, Cunningham began working with Jellysmack to edit his YouTube videos for a new Facebook page that has amassed 2 million followers to date.
Cunningham can customize whatever edits that Jellysmack makes to his videos, including their titles and thumbnail images. But he usually just leaves whatever optimizations are made by Jellysmack's tools. Typically Jellysmack removes the intro and outro from his YouTube videos and adjusts the aspect ratio of his videos — which are produced horizontally for YouTube — so they can be more easily viewed when people are holding their phone's vertically, he said.
While Cunningham has established a large following on Facebook, YouTube continues to generate more views and revenue. He estimated that his YouTube videos typically receive two to three times as many views and ad dollars as his Facebook videos. However, considering that Jellysmack is handling the heavy lifting in adapting his YouTube videos for Facebook, whatever views and revenue he can reap from Facebook is pretty much all profit. While Jellysmack has effectively made Facebook a passive income stream for Cunningham, the platform is beginning to take a more active role in his content strategy. "Sometimes when I'm making my YouTube videos, I do think of Facebook now," said Cunningham.
https://digiday.com/?p=347135
This week's Future of TV Briefing looks at how this year's upfront and recent announcements from AMC Networks and Paramount indicate the progression of programmatic in the TV and streaming ad market.
This week's Future of TV Briefing looks at how major streaming service owners' subscription business fared in the third quarter of 2023.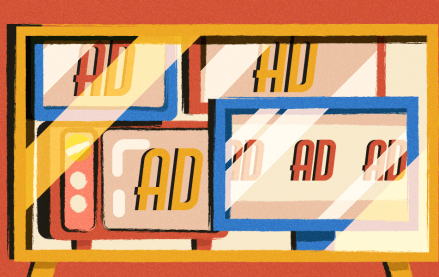 This week's Future of TV Briefing looks at what TV and streaming companies' latest quarterly earnings reports indicate about the state of the TV advertising market.