Future of TV Briefing: How Hollywood is overcoming its resistance to embracing creators
April 28, 2021 • 11 min read
•
•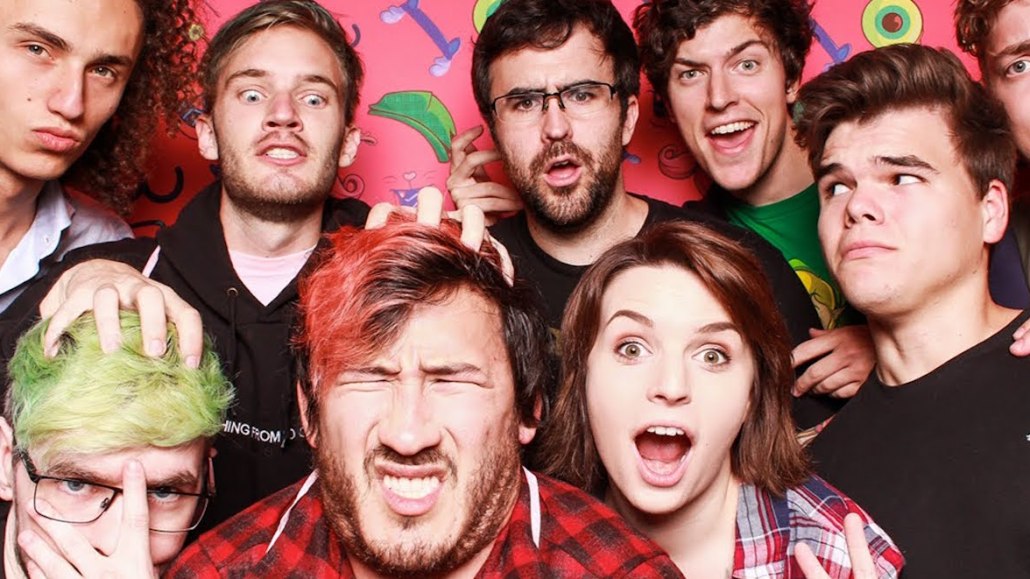 This Future of TV Briefing covers the latest in streaming and TV for Digiday+ members and is distributed over email every Wednesday at 10 a.m. ET. More from the series →
The Future of TV Briefing this week looks at how creators have not only broken into Hollywood but are getting entertainment's establishment to bend to them.
Creators' big break
The advertiser view of Nielsen's measurement mess
WTF is Open ID?, Roku and Google reach an impasse, the streaming war goes global and more
Creators' big break
Let's call it Moore's Law of creators. From YouTube to Vine to TikTok, with each new social video platform comes a new generation of individual video creators who more quickly move closer to the epicenter of an entertainment industry that risks being the one on the outside looking in as younger viewers tune into TikTok instead of traditional TV.
A decade ago, YouTube stars were largely on the fringes of the mainstream entertainment industry. But over the past decade, they have edged in, with creators like Grace Helbig and Lilly Singh landing their own TV shows and movie stars like Will Smith turning into YouTubers. Then, in the past year, TikTokers have stepped up the shift by signing deals for streaming shows and movies in a way that signals how old and new Hollywood have finally converged.
"The real truth that no one's saying is Hollywood's been resistant to wanting to [embrace creators] for a really long time," said Chris Sawtelle, head of digital ventures at Hollywood talent agency ICM Partners. However, the pandemic and its impact on the entertainment industry have forced the Hollywood establishment to embrace creators to a larger degree than ever before.
The key hits:
The pace with which TikTok stars have landed TV shows and movie roles shows how creators have become a cornerstone of the entertainment industry.
The pandemic's impact on TV show and movie releases, as well as TikTok's rise, has pushed traditional entertainment companies to turn to creators to attract Generation Z audiences.
However, creators are diversifying their businesses in a way that makes them less reliant on the traditional entertainment industry.
Sienna Mae Gomez's rapid rise offers a model for how the pace of Hollywood's embrace of creators has picked up. As she discussed in the latest episode of the Digiday Podcast, Gomez's TikTok following not only exploded virtually overnight but so did the entertainment industry's interest in working with her.
"I had some of the top agencies reaching out to me within a month of blowing up. They were like, 'Hey, we see so much potential in you.' And at this point, I had maybe 2.5, 3 million followers, which is small compared to the other people that they're representing," said Gomez, who ended up signing with ICM Partners.
Leaving aside whether 3 million followers can ever actually be considered small, that 17-year-old Gomez's audience — which has swelled to more than 22 million followers across her two TikTok accounts — likely largely consists of fellow Gen Zers suffices to explain why talent agencies were racing to sign her. Pew Research Center has considered Generation Z to be people born after 1996, which means the older members of Generation Z are reaching their mid-20s, entering the workforce and collecting paychecks.
"They're starting to have spending power, so they're starting to move into valuable demographics, which traditional entertainment wants," said Dan Weinstein, co-founder and partner of talent management firm Underscore Talent. Another factor, he added, has been the pandemic's disruption of traditional show and movie pipelines that created an entertainment void people filled by turning to platforms like TikTok and Instagram.
In light of this generation's maturation, traditional entertainment companies have become more willing to take bigger bets on creators, particularly TikTok stars that are synonymous with celebrities for Generation Z. In December, Hulu announced a deal for a Kardashian-style show about two of TikTok's biggest stars Charli and Dixie D'Amelio and their family. Then in March, Netflix secured the rights to distribute "He's All That," a remake of the 1999 film "She's All That" that stars another top TikToker Addison Rae. And on April 22, Netflix announced it is producing a documentary series about a group of TikTok stars, including Gomez.
"We're experiencing this now in the last month or so: Every single streaming platform is trying to figure out how to capture Gen Z," Sawtelle said.
Streaming platforms are even emerging that are specifically designed to reach this audience by working with creators. For example, Creator+ is building a studio dedicated to producing feature-length films starring creators that the company will sell on its forthcoming streaming platform. That studio is being run by Adam Wescott, who was most recently a partner at the talent management firm he cofounded Select Management Group, which specializes in working with creators.
"I want to move the creator space forward. I want to remove that stigma of traditional entertainment execs thinking the word 'influencer' means they're just a personality. No, guess what? That's where the audience is, and if you don't figure it out, you're going to be left behind," Wescott said.
However, while getting a TV show or landing a movie deal may have once been a sign of someone making it in Hollywood, creators are making moves outside of not just the traditional entertainment ecosystem but entertainment altogether. Since the middle part of the last decade, creators have pushed to diversify their businesses beyond being dependent on any one platform like YouTube and beyond any single revenue stream like advertising and brand deals. Now TikTok stars like Josh Richards have expanded into other industries, such as venture capital investing, and Gomez is developing her own bathing suit line.
"If you see the stuff some of our clients are doing or Josh Richards and some of these larger TikTok stars, they're setting up venture funds and content incubators, and they're building infrastructure and teams and business development. They're really thinking about 'how to take advantage of my moment in time and how do I create some real enterprise value,'" Weinstein said.
Confessional
"We've talked about trying to get on YouTube TV, but they've said they don't have the margin to add a channel that costs them money. They still only want free channels. At what point do you realize it's a tough business?"

— TV network executive
Stay tuned: The advertiser view of Nielsen's measurement mess
During the pandemic, Nielsen's panel for measuring TV viewership shrunk. TV network trade group VAB has alleged that this smaller sample size led the measurement firm to undercount TV viewership. But before advertisers accept any chances to Nielsen's TV measurements, they are asking for proof to back up the VAB's assertion.
"We do not agree Nielsen should be adjusting its ratings or providing guidance to that effect unless there is clear evidence of mismeasurement. We have not yet seen such evidence from VAB," wrote one agency executive in a memo to colleagues viewed by Digiday.
"We haven't seen anything," said an executive at a separate agency. "I don't think [the VAB has] put forth evidence of it."
Agency executives are pushing for proof because they are expecting the TV network owners to use the alleged measurement shortfall to push for more money from advertisers in this year's upfront negotiations. They also expect the networks to use any ratings revisions to clear some of the debts that networks have accumulated for falling short of the viewership guarantees made to advertisers.
Of course, a ratings revision could help advertisers, too. If Nielsen now says there are more people watching traditional TV, that increases the supply of TV inventory and could result in lowering ad rates, in accordance with the law of supply and demand. At that could be the case in theory. "Do I think the [linear TV ad] rates will go down? No," said the second agency executive.
Numbers don't lie
$6.01 billion: How much revenue YouTube generated in the first quarter of 2021.
45%: Percentage increase in production permit applications received by FilmLA in March compared to February.
280 million: Number of people worldwide who use Snapchat every day.
44.2 million: Number of people in the U.S. who subscribed to WarnerMedia's HBO or HBO Max, as of March 31.
$225 million: The per-year value of a TV right deal between the NHL and WarnerMedia.
9.85 million: Number of people who watched this year's Academy Awards.
WTF is OpenID?
The TV industry's shift to audience-based advertising has been slowed by a lack of standardization. But advanced TV ad firm OpenAP is looking to address the issue with a new identifier called OpenID that aims to be the TV and streaming equivalent of the cookie.
WTF is OpenID?
OpenID is OpenAP's identifier that advertisers and TV networks will use to identify audience segments across networks' linear and streaming properties in order to buy and sell targeted ads.
How does OpenID work?
An advertiser will use a data set, like Polk's data on car sales and registrations, to define the audience it wants to target. Credit reporting agency TransUnion will then use that data, such as people's names, addresses and IP addresses, to match the audience segment with viewership data collected by TransUnion-owned identity tech provider Tru Optik. TransUnion will then assign a set of OpenIDs to this audience segment. The advertiser will then use the data to identify which TV networks provide the most viewers in a given audience segment and then set up ad buys to reach those viewers. The TV networks will then use the OpenIDs to identify which of their programs are watched by those viewers and set up media plans to pitch their linear and streaming inventory to the advertiser.
Why does this matter?
Audience-based TV advertising has a patchwork problem. Different TV networks have different ways of defining audience segments. As a result, agencies like Dentsu have had to erect their own rosetta stones to translate targeted ad buys across multiple TV network owners. OpenID is an attempt to get everyone to speak the same language.
Which TV network owners have signed on to use OpenID?
AMC Networks, A+E Networks, Crown Media, Discovery, Disney, Fox Corporation, NBCUniversal, Univision, ViacomCBS, WarnerMedia and The Weather Channel.
Which agencies have signed on to use OpenID?
Dentsu, GroupM, Haworth Marketing + Media, Horizon Media and Omnicom Media Group.
OpenID facilitates cross-platform targeting, but what about measurement?
Measurement remains a work in progress. For now, advertisers will receive separate linear and digital measurements, which means those reports may feature audience overlap. But OpenAP is working to enable cross-platform measurement with OpenID so that advertisers will be able to receive deduplicated audience reporting, according to OpenAP CEO David Levy.
How will audiences be able to manage their data being used via OpenID?
This will need to be sorted out. For now, Levy said OpenAP is not asking TV networks to provide people with any specific controls or to make any disclosures beyond what may be otherwise required, such as by federal, state or local regulations. But as people's privacy gains more attention from consumer advocacy groups and lawmakers, the organization and its participants would be wise to institute some form of self-regulation before regulations are foisted upon them.
What we've covered
Agency executive are putting business-outcome guarantees back on the TV upfront negotiating table:
Executives at five separate agencies said they plan to push for business-outcome guarantees in this year's upfront.
However, the agency execs expect to receive pushback in light of the challenge in calculating guarantees because of the pandemic.
Read more about the TV upfront here.
Samsung pitches advertisers and streamers on ads that take over its smart TV platform:
Samsung will roll out three new ad products, including two for streamers to promote their programming on the smart TV's Home Screen.
Samsung will also sell channel sponsorships for its free, ad-supported streaming TV service Samsung TV Plus.
Read more about Samsung here.
Inside Verizon's Oscars advertising strategy:
Despite the expected (and confirmed) ratings slump, the telecom company saw the Oscars as an increasingly rare opportunity to reach a large number of people simultaneously.
Verizon rounded out its Oscars campaign with ads on TikTok and Twitter.
Read more about Verizon here.
Food52 expands creator program, banking on talent to help draw in more money and eyeballs:
Food52's program to pay independent creators to make videos and recipes has attracted more than $2 million in brand deals.
The seven-month-old program spans 22 members, including two former Bon Appétit creators.
Read more about Food52 here.
What we're reading
Roku and Google reach an impasse:
Add Google to the list of media companies with which Roku has run into a distribution disagreement. Roku has accused Google of demanding unfair terms in negotiating a renewal to make its YouTube TV service available on Roku's connected TV platform, while Google has dismissed Roku's allegations as a negotiating tactic, according to Variety. The demands that Roku is alleging Google has made seem pretty aggressive, such as allowing Google to set future specifications for Roku's hardware, which competes with Google's Chromecast dongles. That makes the standoff stand apart from the distribution disputes over subscriber data and ad sales arrangements that have become more common with Roku, which has faced off with Fox, NBCUniversal and WarnerMedia since the start of 2020.
The return of TV's rabbit ears:
Local TV station owner E.W. Scripps is preparing an ad campaign to convince people to purchase digital antennas to receive local TV channels, according to CNBC. The effort is an attempt by local TV stations to insulate themselves as people cancel their pay-TV subscriptions and in case pay-TV providers opt to stop paying to carry the stations on their services. However, there are a couple of issues with the strategy. For starters, the stations still stand to lose their retransmission fee revenue if people access their channels through digital antennas. Meanwhile, broadcast networks are increasingly making their programming available to cord cutters through their streaming services, which can negate people's need to access local TV stations.
The streaming war goes global:
Streaming service owners including Amazon, Disney and Netflix are spending more money on programming specifically designed for international audiences, according to The Wall Street Journal. Historically, streaming services have largely relied on exporting U.S. productions, but as streaming viewership has grown around the world, the services seem to have accumulated enough subscribers in other countries to justify investing in programming tailored to those viewers.
https://digiday.com/?p=412339
This week's Future of TV Briefing looks at what an industry group's conditional certification of three measurement currency contenders signals about the TV ad business's measurement overhaul.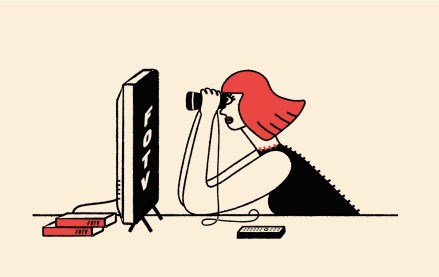 This week's Future of TV Briefing offers an updated list of the key terms that can cause confusion when talking about the TV, streaming and digital video industry.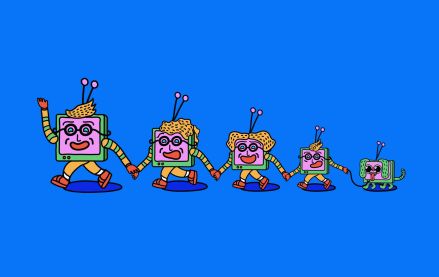 This week's Future of TV Briefing looks at what the Disney-Charter pay-TV distribution deal seems to indicate about the increasingly more-complementary-than-contentious relationship between traditional TV and streaming.