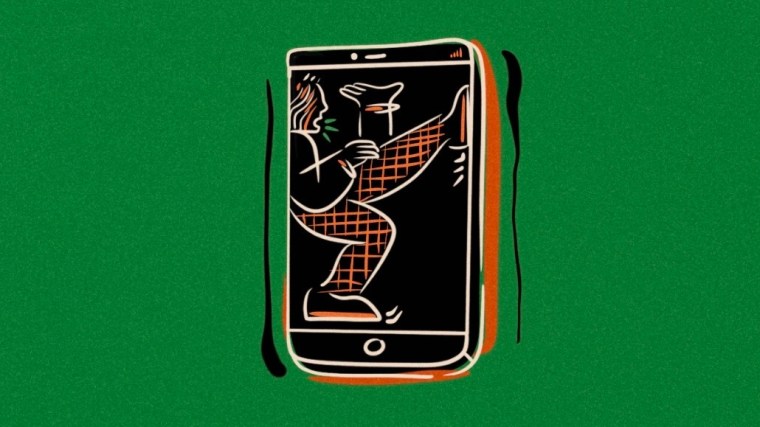 Ivy Liu
September 27, 2023 • 10 min read
•
•
This research is based on unique data collected from our proprietary audience of publisher, agency, brand and tech insiders. It's available to Digiday+ members. More from the series →
This case study was originally published on Digiday's sibling publication Glossy.
With the rising popularity of short-form videos, many brands and creators are experimenting with YouTube Shorts to expand their reach across social media. According to Statista, as of July 2023, YouTube Shorts had reached over 2 billion monthly logged-in users. Short-form video itself is the most popular marketing trend in 2023, with one-third of marketers using it, according to a study by The HubSpot Blog. The study found that 21% of marketers planned to use short-form video for the first time in 2023 — the highest of any trend — and 90% of marketers actively using short-form video planned to increase or maintain their investment in the format in the coming year.
Digiday+ Research recently analyzed a list of beauty and fashion influencers making waves on YouTube to analyze their performance as brand partners, in Glossy's YouTube Influencer Index. A key observation taken from that analysis was the ability influencers have to bring together niche communities and communicate brand messages. Short-form videos offer another touchpoint for creators to engage with those communities in what's often a more casual format than longer-form videos. With less need to highly curate and edit these shorter videos, creators have more flexibility to be creative and court genuine interactions with viewers.
In this report, Digiday+ Research assesses how 11 key influencers are using YouTube Shorts specifically to reach new audiences, and what types of Shorts video styles create the most buzz for marketers looking to generate original sponsorship content.
This case study drew on data collected from 11 influencers and their YouTube channels, generating a snapshot of the influencer space at a specific moment in time. Digiday collected YouTube data from 2022 (Jan. 1, 2022–Jan. 1, 2023), with data collection occurring in February 2023.
The influencers were selected by Digiday sibling Glossy's editorial team based on their reputation for exuding expertise as "skinfluencers," creating valuable long-form beauty content or turning out honest opinions that allow followers to make informed beauty purchasing decisions. Shorts were categorized as vertical videos under 60 seconds in length. In total, 490 Shorts across these 11 influencers were analyzed for this case study.
02
Early adopters and consistent Shorts users benefit from high viewer engagement
In Digiday's YouTube Shorts analysis, all of the influencers included received high viewership numbers from the Shorts videos they posted last year, with each individual garnering, on average, thousands to hundreds of thousands of views per Shorts video. Across all videos posted by the 11 influencers in this study, the group received an average of 128,786 views per Shorts video.
Jeffree Star (@jeffreestar on YouTube, who has 15.9 million subscribers) has the largest channel based on subscribers among the influencers included. Star posted two Shorts videos to his YouTube channel that amassed over 1.4 million views in combination, and around 718,000 views per video. With just two minutes of content, Star was able to reach millions of viewers and connect with his audience. On average, 802 comments were left on each of Star's Shorts videos. Today, his most popular Shorts video from 2022, a review titled "Gucci's $50 Blush… Is It Jeffree Star Approved?!," has 1.8 million views.
Even Rose Siard (@roseandben on YouTube, with 83,000 subscribers), who has the smallest channel based on subscribers among the influencers studied, had an average of 3,433 views across the three Shorts videos she uploaded last year. Siard was one of the later entrants into Shorts content, posting her first video in early October 2022.
In a November 2022 fashion briefing, Glossy noted the first-mover advantage brand teams and influencers benefitted from on Shorts — an advantage also reported by many early adopters of TikTok. The first-mover advantage described results from early entrants having a greater possibility of going viral since the environment is less crowded at the start. In our current study, early adopters who began posting on Shorts at the beginning of 2022, like Ava Lee (@GlowWithAva on YouTube, with 442,000 subscribers), consistently posted throughout the rest of the year.
In fact, Lee posted nearly every day during 2022, with 348 Shorts videos total. Through this frequent and consistent posting, Lee has amassed a large regular viewership with nearly 336,000 people on average tuning in for each video — a good portion of her entire subscriber base. Lee was the earliest adopter of Shorts among the influencers included in this case study and the most active to post last year. According to Social Blade analytics, the week before posting her first Short on Jan. 9, 2022, Lee gained 200 subscribers. During the week when her first Short went live, Lee gained double that amount — an additional 400 subscribers. In the last week of the year, from Dec. 26, 2022, to Jan. 2, 2023, her channel grew by 8,000 subscribers. Her most popular Shorts video of 2022 was titled "My mom has been using my baccarat perfume without knowing the price…" with 28 million views to date.
Seemingly, this short-form content is helping influencers gain new viewers and also new subscribers. Another example is Paris-based content creator Frederico Stauffer, who started a YouTube channel in October of last year to experiment with Shorts. "After posting the first [Shorts] video, I had 20 subscribers and 4,000 views in the first hour," he said. Of note, however, Stauffer has since deleted all Shorts posted from his YouTube channel.
Channels that have consistent interactions with their subscribers can more naturally engage their audiences through Shorts and may see exponential growth in their viewership base — helping position influencers for brand partnerships and brands themselves to find an audience.
03
Educational content — or "infotainment" — performs best on Shorts
Digiday+ Research also looked at the style of Shorts videos influencers most commonly posted last year, and discovered that a third (33%) of the 2022 Shorts videos included in this case study were tutorial videos depicting beauty or fashion tips, tricks and tidbits of information. Reviews were the second-most popular type of content, with 21% of Shorts videos sharing creators' opinions on product efficacy.
We sat down with Hyram Yarbro, founder of Selfless by Hyram, (@Hyram on YouTube, with 4.55 million subscribers) to chat about his approach to creating sponsored content to attract audience interest. Yarbro said he prefers "communicating in a way that shows my genuine love for the product and my genuine interest in it, and showing how it can be applicable or of use in my subscribers' lives."
YouTube has been historically used by viewers inordinately for discovering informative videos and learning new skills. This trend carries on with short-form content on the platform, in which viewers prefer educational content where some knowledge or skill is gained from watching the video. For influencers, this means they can show their genuine opinion and use of products through quick tutorials and reviews. This technique can be especially effective with younger audiences.
Heather Clark, YouTube's luxury lead in the U.K., said as Gen Z's spending power continues to grow, she sees YouTube Shorts as an opportunity for brands to inform large numbers of younger buyers about their products. "Fifty-nine percent of Gen Z — already the world's largest generation — use short-form video apps to discover things that they then watch longer versions of," Clark said. "Therefore, Shorts can help fuel a virtuous cycle of engagement between brands [and consumers]."
Among the Shorts analyzed in this study, routine and tutorial-style videos garnered the most attention and engagement. On average, routine videos received over 428,000 views per video. Tutorials were a close second, averaging over 385,000 views per video. However, more viewers engaged with tutorials than routine videos through likes. On average, tutorials earned about 21,000 likes versus approximately 16,000 likes for routine videos.
Brands working with influencers should consider these types of video formats to engage viewers, as tutorials and routine videos are a great opportunity to display product efficacy and proper usage in a casual format. In particular, Digiday+ Research observed that catchy product demonstrations that don't feel forced are ideal in this case.
Since joining TikTok in September 2021, Neutrogena has taken an educational approach to short-form content that "spreads skin-care information and awareness in an innovative and approachable way," according to Natasha Haubrich, head of global at Neutrogena.
In order to combat potential misinformation being served to consumers, particularly Gen Z, Neutrogena uses content from a mix of paid and organic influencers, dermatologists and scientists. "What you'll see from us in the future is continued magnifying and amplifying of our messaging of education via this type of platform," Haubrich said, adding the content has driven more views and engagement for the brand.
Other brands like Chosen Foods and Fender have also taken an educational approach to their short-form-focused TikTok channels. Eunice Shin, partner at Prophet, a growth consulting firm, explained to Digiday that this "infotainment" approach — combining entertainment with information — often helps consumers take the final step from considering a product to purchasing it.
"Today's skin-care consumer is a lot more informed before making decisions," Shin said. "That Neutrogena is doing some of that storytelling is smart. As a brand, you need to think about how you're meeting consumers in their consideration phase and how to get them to quickly purchase."
04
Beyond reposts, original video content for Shorts is in the works
As the popularity of YouTube Shorts grows, brands are starting to experiment with the platform more. Some brands are looking to develop and invest in original Shorts videos to take advantage of the platform's surge in usage rather than repurposing existing content from TikTok and Instagram. Ipsy, for example, is assessing how to develop and invest in original, dedicated Shorts content.
"Great scale and momentum is happening on YouTube Shorts, and YouTube is priming people to go to their platform to watch short-form videos," said Tyler Wentworth, senior director of social media at Ipsy. "We now need to evaluate YouTube Shorts as a primary social channel, and we're talking with our internal production team to create new, specific and original content for YouTube shorts."
In 2022, the majority of influencers included in this case study reposted content from TikTok or Instagram to Shorts. A few original videos were posted by the influencers, but most videos were either reposts or teasers of longer-form YouTube content. Because influencers with smaller channels have been able to amass larger followings on TikTok or Instagram, they largely focus on creating original content for those platforms instead. However, as Shorts continues to evolve and strategies to garner favor from the Shorts algorithm become clearer, brands and influencers alike will need to ideate and produce original content for Shorts — both sponsored and otherwise.
Building on the Shorts video format, Shoppable Shorts debuted in June 2022, providing viewers with the ability to shop for products shown in the short-form videos. Only four influencers out of the 11 included in this study posted sponsored or Shoppable Shorts videos last year: Ava Lee, Ramon Pagan, Hyram Yarbro and Kait Gardner. But shoppable videos are proving to be a growing business opportunity for influencers and brands, especially with the recent introduction of competitor TikTok Shop, which similarly offers the ability to directly shop for products shown in videos.
Bridget Dolan, managing director of YouTube shopping partnerships, said the most popular categories selling on YouTube Shorts are beauty, fashion and technology. "We're seeing more [shoppable] activity since we've made short-form videos shoppable," she said. "It's part of a fun experience: You watch a creator, they've talked about a product, and you value their opinion and trust them. You can then buy the product then and there."
Early adopters and consistent Shorts producers benefit from high engagement
On average, the 11 influencers included in this case study, who all posted YouTube Shorts content in 2022, received over 128,000 views per Shorts video posted. Even the smallest channel received over 3,000 views per video on average. It's important to note, compared to long-form video viewers that seek out content on YouTube and specific product or brand content, Shorts viewers casually scroll through many videos in one sitting and may be more passive to brand content.
Short-form tutorials and routine videos received the most attention
Tutorials were the most common type of Shorts videos posted by the influencers last year. Routine videos were the most popular type of Shorts among viewers, viewed on average over 400,000 times. This type of educational content performs the best for viewers who want to incorporate a new product or a health and beauty routine into their lives.
Brands are seeking original content for Shorts sponsorships
Currently, influencers hoping to grow their Shorts audiences are repurposing content from TikTok or Instagram for YouTube. However, brands are starting to develop separate strategies for YouTube Shorts. As shoppable and sponsored content continues to grow on the YouTube Shorts platform, influencers are beginning to create more original content for Shorts specifically — and some of it is shoppable.
https://digiday.com/?p=518783