Marketing Briefing: As influencer marketing grows up, vetting gets more serious for creator partnerships
October 3, 2023 • 5 min read
•
•
Ivy Liu
This Marketing Briefing covers the latest in marketing for Digiday+ members and is distributed over email every Tuesday at 10 a.m. ET. More from the series →
Another ripple effect of influencer marketing continuing to mature: Marketers are spending more time vetting potential influencers and creators before partnering with them.
Over the last year or so, marketers have started to ask more questions about the influencers that influencer agencies pitch them on. The vetting varies by brand, and influencer marketing executives see this not only as a continued sophistication of the industry as more dollars flow to influencer marketing, but also as a sensitivity following the Bud Light controversy earlier this year.
For brands that are still just getting started in influencer marketing, they're moving from relying on just a feeling that a creator may be right for them to more seriously vetting the influencers. For more advanced brands, it can be moving beyond base metrics to deeper data or specifics. What those specifics and data may be vary but often will look at not only followers but also types of cohorts of those followers, as well as if an influencer is political or what other brands they're talking about.
Overall there's more due diligence from marketers when it comes to influencer marketing efforts now, according to marketers and agency execs, who say that there's been more rigor over the last year, and especially over the last six months.
"The process of selecting influencers and how much a client wants to know about them has gotten really intense," said Danielle Wiley, CEO and founder of influencer marketing shop Sway Group. "Brands are very, very particular about who they want to work with [now]. Sometimes they have to be within 20 miles of a specific location or previously talked about shopping at a certain store."
Previously, some marketers may have been operating on a "vibes oriented" basis when it came to influencers, choosing who to work with based on criteria like "we just like this person" or "my kids follow this person," explained Mae Karwowski, CEO and founder of influencer marketing shop Obviously, adding that marketers are now treating these decisions more seriously. Marketers now recognize that "there are real risks and real rewards. We've got to take it seriously. 'Why are we working with this person? Show us the data behind their audience. Are we hitting the right segments?'" Karwowski said.
"Knowing your audience and aligning your marketing strategy accordingly is very important," said Walid Mohammed, Founder and CEO of influencer marketing shop The Breadwinner's Club, who added that it can make sense for brands to be "investing extra time and effort in researching potential influencers to play it safe in this environment."
At the same time, some influencers are also spending more time vetting the brands they might partner with on potential projects. "It's a two-way conversation," said Karwowski. "These are people who have large audiences, influential audiences, so taking their feedback is really important. Brands realize that now. You can't just tell them what to do. You have to work with them to make sure the content is true to them."
While some influencer marketing and agency execs see the more intense vetting as more sensitivity given the divisive landscape, others see it as a recognition that brands need to figure out their core values and make sure that those line up with influencer marketing plans.
"Brands should continue to align themselves with influencers that match their core values — and be prepared for the fact that if they take a stand on an issue that not everyone is going to agree with it," said Erin Bartynski, director of paid social and influencer media at Rain the Growth Agency. "Avoid jumping on a trend or topic, either with owned or influencer content, if it doesn't align with the brand's values."
3 Questions with Llibert Argerich, CMO of home services company Tumbtack
What are you being tasked with as the company's first CMO?
The main reason why I came here — and the main reasons why the CEO and co-founder hired me is to bring the evolution — [is to take] us from that highly sophisticated digital marketing engine to a strong storytelling function, building these connections with our homeowners and the purpose. What that means is establishing a relationship with our audiences.
Why do you say that?
As a dual marketplace, we have two core audiences: Our homeowners and our pros. We care equally about both. The job is really above and beyond the acquisition, which is an important muscle. I'm going to continue investing heavily. It's really to address a broader set of audience, go beyond people who need something now and start establishing the connection between owning a home, then need for ongoing care and prevention.
What's the strategy going into this? What media channels are you looking to invest in?
I believe that a diversified portfolio and channel mix is crucial for success. There are channels that work better for different needs, for different parts of the funnel. We know that Google is extremely good at capturing leads at the point of high intent. At the same time, linear TV, CTV is a very important channel to tell a more complete story about the services you're providing and how to basically build that connection and affinity with the brand. I'm looking at a complete 360 mix. — Kimeko McCoy
By the numbers
Marketers are approaching Q4 and the holiday season with a cautious yet hopeful approach this year, as economic headwinds and inflation continue to live above shoppers' minds and wallets. Still, many are expected to start shopping for the season sooner rather than later, according to a recent report from Jungle Scout e-commerce company. More key findings from the report below:
56% of consumers say inflation has impacted holiday shopping plans. Top ways they are cutting back include spending less per person on gifts, buying discounted products and spending less on holiday decorating.
79% of consumers say their spending has been impacted by inflation, with habits varying across income levels.
42% of high-income consumers say spending has increased, compared to 19% and 21% with low and middle incomes, respectively. — Kimeko McCoy
Quote of the week
"Taylor Swift being in the theater is almost a Super Bowl moment for the marketplace."
— Jennifer Kohl, chief media officer for VMLY&R, on the potential for clients to buy cinema advertising ahead of The Eras Tour movie hitting theaters later this month.
What we've covered
https://digiday.com/?p=520227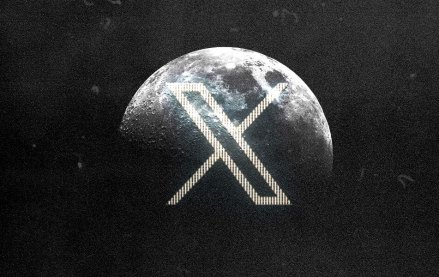 November 30, 2023 • 4 min read
In the packed DealBook conference in New York yesterday, owner Elon Musk bluntly told them to shove it.
November 30, 2023 • 2 min read
WorkTok, or CareerTok, is in full force. Combined, those hashtags on TikTok have over four billion views and it is benefiting Gen Z.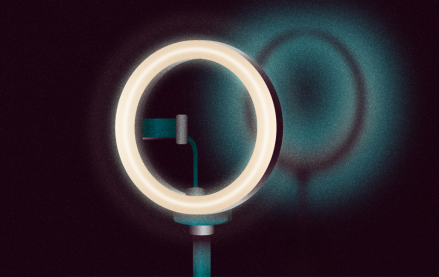 November 30, 2023 • 5 min read
In this week's Digiday+ Research Briefing, we examine how brands have been upping their TikTok investments this holiday season, how Lyft and the MSG Sphere are positioning themselves as ad opportunities beyond OOH, and how publishers are committing to building their events businesses in 2024, as seen in recent data from Digiday+ Research.