Future of TV Briefing: 5 questions about the future of TV in 2023
January 4, 2023 • 9 min read
•
•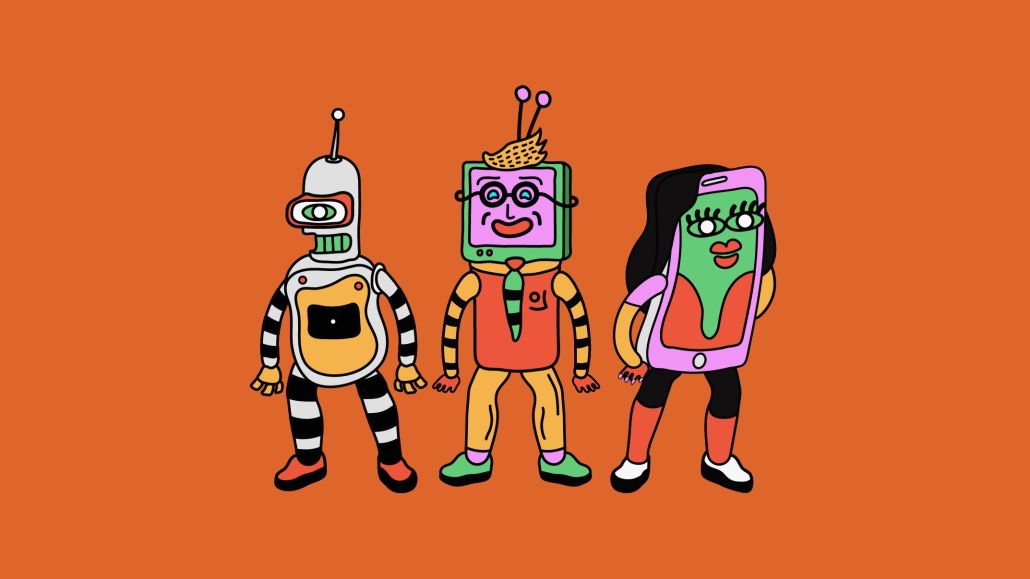 Ivy Liu
This Future of TV Briefing covers the latest in streaming and TV for Digiday+ members and is distributed over email every Wednesday at 10 a.m. ET. More from the series →
This week's Future of TV Briefing looks at some of the top questions facing the TV, streaming and digital video industry in 2023.
Happy new year?
YouTube's NFL deal, Amazon's standalone sports streamer and more
Happy new year?
The key hits:
What are the costs of TV's and streaming's austerity era?

Will the streaming audience shift settle down?
Will streaming steal the upfront?
Will TV's measurement currency change over?
How much money will YouTube and TikTok pay out to short-form video creators?

Nice as it can be to see the start of the year as a reset, industry trends don't really adhere to calendar schedules. The trends affecting the TV, streaming and digital video industry toward the end of 2022 weren't exactly cheery, nor did they likely take off for the holidays and resolve to enter 2023 anew.

Sorry, that's a dour note to open the new year. The economic downturn and expectation that it will turn down further — combined with the stormy January start in typically sunny Southern California — has put me in a pall. But 2023 doesn't have to suck. There are a lot of factors that may lead it to suck, sure, but circumstances could play out in a way that 2023 serves as something of a positive watershed year.

In short, how happy the new year will be is a big question. It could be happy; it could be horrendous. So under the ethos of "prepare for the worst, hope for the best," here are some of the top questions facing the TV, streaming and digital video industry in 2023.

What are the costs of TV's and streaming's austerity era?

Cost-cutting was among the biggest industry trends in 2022, especially in the second half. That trend will likely continue in 2023 if the economy worsens, which seems to be widely expected. But what are the costs of this cost-cutting?

TV and streaming show buyers have been unwilling to pay as much for shows or to buy as many shows as they have in the past. In many respects, this is a correction. There have been so many shows being churned out, and many likely underdeliver on advertising and/or subscription revenue proxied by viewership. Also, the costs to produce shows have been increasing. So something seemingly had to give.

But if Warner Bros. Discovery decides to stop paying for NBA rights or Netflix concentrates its programming output on cheap reality TV shows and broad-appeal Ryan Reynolds movies, at what point do audiences tune out? Or does this correction create new opportunities for producers to come up with new creative concepts given the financial constraints? Or does it create an opening for newer forms of entertainment to take hold?

Similar to how the pandemic gave us, yes, too many Zoom-shot shows but also specials like Bo Burnham's "Inside" for Netflix and an influx of short-form vertical video creators on TikTok, the fiscal concerns could make distributors more open to alternative sources of programming. They could order shows from digital video creators — like Warner Bros. Discovery's HBO Max did for the recently released documentary from Channel 5 News — or license their YouTube libraries. Production budgets have largely served as the dividing line between "TV" and "video," but that line is not only blurring but evaporating.

Will the streaming audience shift settle down?

Another big trend in 2022 was the subscriber growth slowdown among streaming services. I mean, Netflix lost nearly 1 million subscribers in a three-month period, and that was considered better than expected. Meanwhile, on the ad-supported side, audiences fragmented across the likes of NBCUniversal's Peacock and Paramount's Paramount+ and Samsung's TV Plus and Roku's The Roku Channel — and that was before Netflix and Disney's Disney+ entered the fray.

If the economy worsens significantly — the question belying all questions — to what extent will streaming audiences continue to shift? Household budgets are under pressure. Streaming services continue to raise their prices with the upcoming combination of HBO Max and Discovery+ seemingly next on deck. And streaming service owners, including Disney and Paramount, continue to seek the solace of the bundle to secure subscribers.

Could that lead people to consolidate their streaming subscriptions? Or will it push them to downgrade to ad-supported tiers, and could that counter any consolidation? And will the filled-out roster of lower-priced ad-supported streamers — plus options for streaming-only audiences to access some live sports like Major League Soccer through Apple and the NFL through YouTube — spur a heightened rate of people to cut the pay-TV cord?

Will streaming steal the upfront?

Over the past few years, streaming has been eating into traditional TV's share of ad budgets committed in the annual upfront marketplace. For the past two years, 40% of the upfront ad dollars secured by Disney have been earmarked for streaming and digital. That's getting close to the seemingly inevitable inflection point when streaming overtakes traditional TV for share of upfront advertisers' wallets.

Could that rubicon be crossed in 2023? Eh — maybe. Major live sports that are able to attract a large, concurrent audience, particularly the NFL, remain largely the domain of traditional TV, reinforcing the upfront as an arena dominated by traditional TV ad sellers. Besides, traditional TV is considered by brand advertisers — the upfront's primary customer base — to be more cost-effective than streaming.

But streaming could still usurp the upfront. For starters, the traditional TV ad sellers continue to accumulate more streaming ad inventory. Disney+'s ad-supported tier, for example, may accumulate enough audience by summer to push Disney's streaming upfront share closer to the 50% mark. Meanwhile, Netflix will enter the upfront market this year and may have shaken off its slow start by then. And YouTube will likely use its NFL Sunday Ticket acquisition to polish its upfront pitch. Then there's the potential for the flexibility of streaming ad buys as well as streaming's targeting capabilities to lure advertisers to lessen their fixed annual upfront commitments overall.

Will TV's measurement currency change over?

A year ago, 2022 was looking to be the year that advertisers, agencies and TV networks tested out measurement alternatives to Nielsen, setting baselines for comparing counts and setting up for 2023 to be the year when they could shift to non-Nielsen measurements to serve as the basis for their upfront transactions. Then the testing happened, and TV ad buyers and sellers learned how much more work is needed.

Nonetheless, the TV ad measurement currency changeover will happen. In 2024, Nielsen will complete the transition to its new Nielsen One measurement system, effectively wiping the slate clean across the board. So if not this year, then absolutely next year.

But still, this year could be, if not the year, then more than another setup year. NBCUniversal convinced some undisclosed number of ad buyers to adopt iSpot.tv as a currency in their upfront deals last year while persuading 40% to move away from traditional age-and-gender-based metrics, and the media conglomerate will likely look to further accelerate those shifts this year. Meanwhile, Warner Bros. Discovery opened 2023 by announcing it will support VideoAmp as a currency option. Then there's the wild card that ad buyers and/or sellers may see some incentive to adopt alternative currencies, either in order to create competition for Nielsen as their individual deals with the dominant measurement provider come up for renewal or in exchange for deal concessions like pricing agreements.

How much money will YouTube and TikTok pay out to short-form video creators?

The big story in 2022 for the short-form video market was the pair of announcements from TikTok and then YouTube that they would introduce revenue-sharing programs for their respective short-form vertical video platforms. The big story in 2023 will be how those respective programs perform.

TikTok's Pulse program technically launched last year but was largely in testing mode, while the YouTube Shorts revenue-sharing program has been slated to start in February. It's hard to know how quickly either program will generate meaningful revenue for eligible creators and publishers, especially if the advertising market is further impacted by the economic downturn. Expect a lot of "early days" utterances from TikTok and YouTube executives.

That being said, the fact that both platforms will be in the market with revenue-sharing programs should mean there's a race for each to outperform the other in order to woo creators away from the other. So also expect creators' Discord servers to light up as they assess what the platforms are paying and which they should be prioritizing. Of all the questions facing the TV, streaming and digital video industry at the start of 2023 — and having spent the past decade writing about creators wishing for a revenue-sharing rival to YouTube — this is the one I'm most excited to get some answers to.

What we've heard

"We've done series that were fully funded by a brand, and the [TV] network doesn't care because they didn't have to pay for it. But then the client asks, 'Why is [the show airing] on Saturday at 3?' Because [the network] just took it as ad dollars."

— Production executive

Numbers to know

2%: Expected percentage increase year over year in TV networks' and streaming services' content spending in 2023.

$2 billion: How much money per year YouTube will pay to distribute the NFL's Sunday Ticket Package.

50%: Percentage decline year over year in the amount of money venture capital investors invested in creator economy companies in 2022.

1.31 million: Average number of viewers that a traditional TV show gains in the seven-day window following its original airing.

33%: Percentage share of Gen Z viewers who don't watch any sports.

What we've covered

Why streaming wars between Netflix, Paramount+, others are heading to video games:

Streamers are adapting video games into shows.
They are also using video games to promote their programming.

Read more about the streaming war's gaming front here.

All creators want for Christmas is… the ultimate platform:

Creators want improved discoverability, safety and moderation.
They also want more money.

Read more about creators' platform wishes here.

Does Paramount's move away from Upfront Week signal a real trend away from traditional advance selling and buying?:

Paramount will forego its traditional upfront presentation in 2023.
Upfront demand among advertisers has been shrinking.

Read more about the TV upfront here.

A bill to ban TikTok is gaining traction in Congress, and with some marketers:

The bans on government employees from using TikTok on government-owned devices and networks may spark concerns among advertisers.
Some industry executives believe advertisers should be wary of TikTok's data practices.

Read more about TikTok's potential ban here.

A Q&A with Netflix's Jeremi Gorman on her New Year's resolutions for 2023:

Netflix's ad chief wants the industry to tackle frequency management and cross-platform measurement.
She also hopes the economic downturn doesn't detract from the ad market's product development.

Read more about Gorman's resolutions here.

What we're reading

YouTube's NFL deal:
YouTube's desire to grow its connected TV viewership and increase subscription revenue were two of the primary factors for its decision to buy the NFL's Sunday Ticket package, according to The Verge.

Amazon's sports streamer:
Amazon has looked into rolling out a standalone app for people to stream sports, according to The Information.

Talent agents' ad revenue ambitions:
UTA CEO Jeremy Zimmer believes producers should get a cut of the ad revenue from programming placed on streaming services' ad-supported tiers, according to the Financial Times.

Late-night TV's overhaul:
Late-night TV viewership has been on the wane, and combined with traditional TV's financial ongoing challenges, the programming daypart may be due for a shakeup in 2023, according to Deadline.

https://digiday.com/?p=482593
This week's Future of TV Briefing looks at how major streaming service owners' subscription business fared in the third quarter of 2023.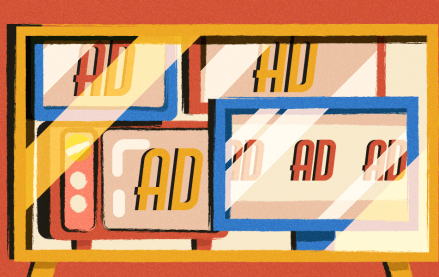 This week's Future of TV Briefing looks at what TV and streaming companies' latest quarterly earnings reports indicate about the state of the TV advertising market.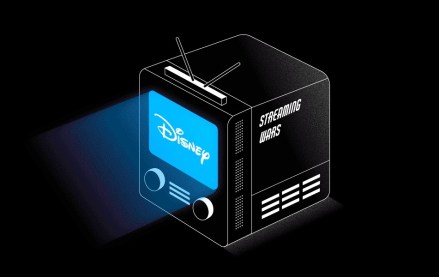 This week's Future of TV Briefing looks at how Disney's data clean room business has progressed since rolling out two years ago.