Future of TV Briefing: The pandemic-era programming hall of fame
August 4, 2021 • 9 min read
•
•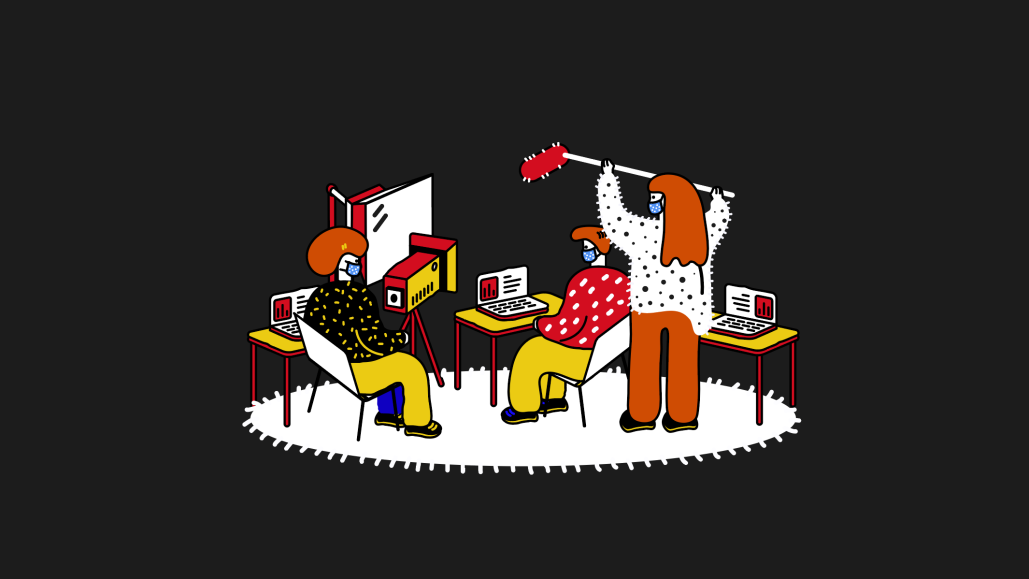 Ivy Liu
This Future of TV Briefing covers the latest in streaming and TV for Digiday+ members and is distributed over email every Wednesday at 10 a.m. ET. More from the series →
The Future of TV Briefing this week recaps the projects from the past year that serve as a time capsule for pandemic-era production.
The pandemic-era programming hall of fame
Hollywood's return to work halts
TikTok's algorithm, Paramount+'s franchise plan, YouTube's upfront pitch and more
The pandemic-era programming hall of fame
After the pandemic put a pause on traditional in-person production, many people in the TV, streaming and digital video industry sought out a silver lining: What new creative approaches and content formats might be spurred by the switch to remote shoots and minimal means of production? Nearly a year and a half later, we have some answers.
Thankfully, the days of Zoom-shot shows look like they'll be a relic of 2020. While the Delta variant is posing a new threat to the return to traditional production, conventional content is making its way back to people's screens, as projects resume shooting in studio and on location and fans return to stands. But that doesn't mean the period of pandemic-era programming should be forgotten (nor is it necessarily over).
To commemorate that content chapter, here are a handful of projects and programming types that not only serve as a time capsule but also a potential Rosetta Stone for the future of TV, streaming and digital video programming.
The key hits:
Comfort food programming eclipsed production quality.
Social video livened up and leveled up.
Streaming got social.
Pandemic precautions were able to preserve traditional productions.
The pandemic can be televised.
'Some Good News'
Yes, John Krasinski's stripped-down talk show has many of the hallmarks of the pandemic-era programming that many of us will be glad to have left behind. Not only was it overly reliant on video calling and user-generated clips, but its webcam-level quality echoed YouTube circa the late aughts. But it was comfy-as-hell content.
At a time when the world was turned upside down, "Some Good News" was among the positive programming that many people were seeking out after everything shut down. Also in that category was Nathan Apodaca's (420doggface208's) dreamy TikTok video and Apple TV+'s comedy "Ted Lasso."
Another note about "Some Good News" — seeing a star of NBC's "The Office" and the director of "A Quiet Place" produce a YouTube show that looked on the level of what anyone can put together with a laptop or even just their phone may have helped to open people, especially advertisers, up to the idea that content trumps production quality and contributed to the broader acceptance of TV's expanded definition. It also probably didn't hurt that ViacomCBS ended up acquiring "Some Good News."
Instagram Live and Twitch
Physical distancing didn't have to mean social distancing thanks to live social video platforms like Instagram's live video product and Amazon's Twitch. While confined to their homes, people were still able to attend concerts hosted by Verzuz on Instagram and spend time hanging out with others while playing video games or "Just Chatting" on Twitch.
In addition to socializing via live video, people also gravitated to streaming "watch parties" during the pandemic. Services including Amazon Prime Video, Disney+ and Hulu added options for people to stream shows and movies in virtual groups over the past year. The virtual watch party trend outlasted last year's quarantine with more people using co-viewing apps and services this year than did a year ago, according to Hub Entertainment Research.
TikTok (and its clones)
TikTok was already on an upswing heading into 2020, but it reached a new level during the pandemic. It's hard, if not impossible, to quantify what effect people being holed up at home with their kids or younger siblings had on exposing the app to those who may have dismissed it as the internet's shiny new toy. Moreover, TikTok's emphasis on edited video — from choreographed dances to quick-cutting comedic skits — likely raised the level of what is considered social video, while its editing tools and the ability to use others' audio likely lowered the barrier to people producing their own entertainment.
So, of course, the copycats have come. Instagram and YouTube each rolled out their own TikTok clones last year, though neither have stood out from the original. At worst, Instagram Reels and YouTube Shorts repurpose what was originally posted to TikTok, and at best, their versions resemble the best of TikTok. But considering how entertaining TikTok programming — like Katie Florence's "The Kouncil" series and Kris Collins' "What I imagine it's like to have a toddler" series — can be, maybe that's for the best for everyone.
The NBA bubble
The NBA effectively ushered in the pandemic era in the U.S. (along with Tom Hanks) when the league suspended its season on March 11, 2020. And it then provided the model for how a production approaching traditional programming quality could be achieved despite the pandemic-induced restrictions.
Not only did the NBA bubble enable the league to complete its season without any players in the bubble contracting Covid, but it also showed how others could pull off something similar. Productions from ABC's "The Bachelorette" to digital video series implemented their own bubbles by taking up residence at otherwise vacant hotels or people's empty homes.
"Inside"
If the pandemic-era programming time capsule can include only one project, this is the one. Bo Burnham's comedy special premiered on Netflix encapsulated many of the elements from the aforementioned examples that represent the past 17 months of programming:
A one-person show that let us know we were not alone in being alone.
An opportunity to do little more than hang out with someone while watching something.
An at times literally naked look into a person's life during the pandemic.
A minimal production of maximum quality.
Hopefully, "Inside" spawns the right kind of copycats. There's a high risk of music-laden, projection-mapped comedy specials coming out over the next year-plus and a potential dearth of programming that grapples with what everyone has had to experience since March 2020.
But, while TV and film producers are looking to avoid incorporating the pandemic in the projects, Burnham demonstrated that reflecting the past year doesn't have to be a complete bummer. Some good has and can come of all this.
Plus, "Inside" has some jams.
What we've heard
"Are you serious?"

— Me while streaming Olympic surfing's medal round and getting an ad break with less than five minutes left in the (timeout-free) heat
Stay tuned: Hollywood's return to work halts
As the Delta variant's spread leads Covid cases to increase, the entertainment industry is reevaluating its return to work plans. To be clear, much of Hollywood has returned to work with in-person productions ramping up since last summer. But with companies preparing to return to the office and more projects in production, that return is decelerating and, in some respects, stalling.
None of this is to say that Hollywood returned to work too quickly or was reckless in its initial return or shouldn't return. That isn't the issue here. The issue is people not being vaccinated. While people who have been vaccinated can still spread the Delta variant, the transmission rate is lower than it is for unvaccinated people, and vaccines have been largely successful in fighting the Delta variant. All of which is to say: If you haven't been vaccinated and are able to receive the vaccine, please do.
Numbers to know
18 million: Number of people who pay to subscribe to Discovery's streaming properties, which include Discovery+.
20 million: Number of monthly active accounts for NBCUniversal's Peacock.
67.5 million: Number of people globally who subscribe to WarnerMedia's HBO and HBO Max.
$7 billion: How much ad revenue Google's YouTube received in the second quarter of 2021.
3.8 million: Number of Xfinity Flex connected TV devices that Comcast has sent to customers, though only half are used regularly.
95%: Percentage of disabled characters in movies and TV shows who are portrayed by actors who do not have disabilities.
What we're watching: TikTok's algorithm
Platforms' algorithms are often enigmas doused in secret sauce and wrapped inside a black box. But for all the mystique surrounding TikTok's all-powerful content recommendation algorithm, it actually seems pretty straightforward and very similar to YouTube's content recommendation algorithm, based on this video from The Wall Street Journal.
What we've covered
What it'll take for TikTok's ad offerings to get advertisers to buy in:
Advertisers are spending more money on TikTok but not on par with the dollars going to Facebook and Instagram.
The platform's analytics and targeting capabilities need improvement, according to agency executives.
Read more about TikTok here.
Gannett relaunches CTV streaming channels as home for original, long-form videos:
Gannett's streaming channels are expanding to more platforms including Fox's Tubi and Sinclair's STIRR.
Gannett's streaming channels receive more than 25 million views per month.
Read more about Gannett here.
Why Kajabi is increasing its ad spending on TV now:
The digital entrepreneur platform is spending more than 60% of its ad budgets on TV and streaming for its new campaign.
TV accounted for 20% of ad dollars that Kajabi spent on a campaign last fall.
Read more about Kajabi here.
What we're reading
Paramount+ preps "Star Trek" push:
ViacomCBS is pinning its streaming hopes largely around expanding "Star Trek" into a Marvel-esque franchise, according to The New York Times. What will remain to be seen is whether the audience appetite — as well as the intellectual property well — for "Star Trek" is as broad and as deep as the likes of Marvel or "Star Wars" (says someone who has never seen an entire "Star Trek" movie or TV episode).
YouTube's upfront pitch needs refining:
In its bid for TV ad dollars, YouTube still need to establish itself as akin to TV, according to Advertising Age. Advertisers may be overcoming their aversion to YouTube's content and acknowledging that people are increasingly streaming YouTube videos on TV screens, but the platform has yet to provide advertisers with sufficient means of managing ad exposures or to roll out TV-equivalent measurement options.
NBCUniversal's Olympics viewership falls short of advertisers' goals:
NBCUniversal has started talking with some ad buyers about how to make up for Olympics viewership failing to reach guarantees made to advertisers, according to Variety. Given the Covid-related concerns surrounding the Olympics and lack of fans in the stands, the viewership shortcomings probably shouldn't be surprising. But between traditional TV viewership declining overall and the linear TV ad market continuing to tighten, it will remain to be seen how much inventory NBCUniversal will have on offer.
Amazon's Hollywood ambitions are high:
Amazon's video boss Mike Hopkins is pushing to show to that entertainment is not an afterthought or strictly a side business for the e-commerce giant, according to The Information. The former Hulu head and Sony Pictures Television chairman lobbied for Amazon's planned acquisition of MGM and is laying the groundwork for entertainment to be a segment of Amazon's overall business of similar significance to Amazon Web Services.
TV network owners deal with the programming paradox of choice:
TV network owners like Disney, NBCUniversal and WarnerMedia are still figuring out how to program their streaming properties without pulling down their linear networks, according to CNBC. This is neither a new tension nor an issue that the companies have ignored; each of the three aforementioned companies reorganized themselves around streaming last year. But the central economic dilemma remains whether the distribution strategy for a particular program is meant to serve the long term (streaming) or protect the short term (TV).
https://digiday.com/?p=422083
This week's Future of TV Briefing looks at what an industry group's conditional certification of three measurement currency contenders signals about the TV ad business's measurement overhaul.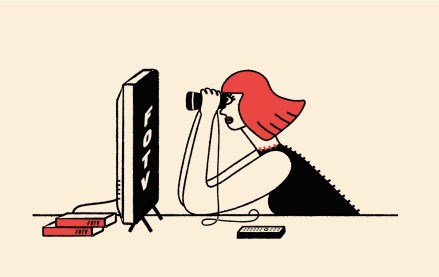 This week's Future of TV Briefing offers an updated list of the key terms that can cause confusion when talking about the TV, streaming and digital video industry.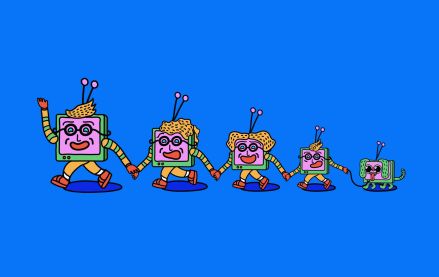 This week's Future of TV Briefing looks at what the Disney-Charter pay-TV distribution deal seems to indicate about the increasingly more-complementary-than-contentious relationship between traditional TV and streaming.