'We honestly stay away from it': Facebook's surging video pages spark brand safety concern for ad buyers
August 31, 2020 • 3 min read
•
•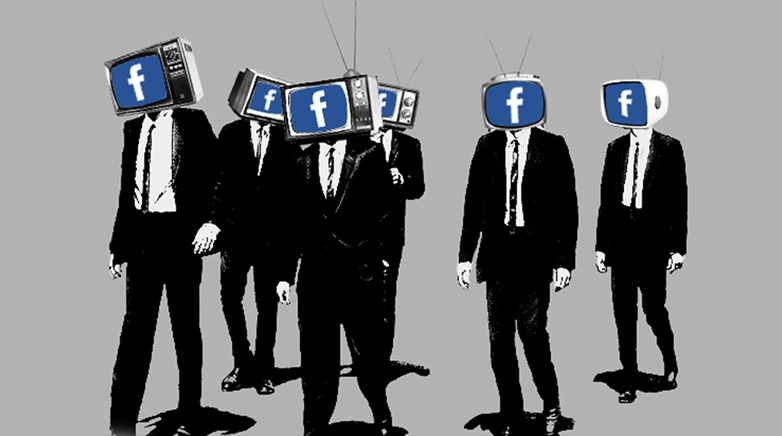 Ad buyers are getting nervous about how crowded Facebook's in-stream video program has grown lately.
Over the past month, the number of pages eligible to monetize their videos through Facebook's in-stream ads program has leapt by more than 30%, with more than 24,000 pages joining the program in the past 30 days, according to a spreadsheet Facebook regularly updates for advertisers.
The pages include everything from prank video and meme accounts to mukbang pages, which offer videos of people eating gluttonous quantities of food, and they are part of a longer-term push by Facebook to home in on YouTube's ad business.
All pages in the program are subject to an approval process and must adhere to the platform's brand safety guidelines. But buyers say that the brand safety guard measures Facebook has added to its in-stream program lag behind YouTube's, and many see the changes Facebook has made as more focused on maximizing inventory than providing a safe place for their clients' spots.
"They're prioritizing maximizing inventory at the expense of making it brand safe," said Erica Patrick, vp of paid social at MediaHub. "You shouldn't have to make a giant investment to get into brand-safe content."
Two buyers pointed to the proliferation of viral videos in the in-stream program as examples of content that their clients would not want to appear beside.
Reached for comment, a Facebook spokesperson wrote that the growth of the in-stream program has been organic and said all pages are subject to approval and brand safety guidelines.
In the early days of Facebook's video ad business, the only in-stream inventory available was on Facebook Watch, which Facebook tried to position as a source of high-end, original programming created by entertainment studios and media companies. Inventory from that programming is still available as part of Facebook Reserve, a separate stock of spots that carries a minimum investment of $100,000, one buyer said.
But that's too expensive for most buyers, so Facebook has been expanding its supply of cheaper in-stream ads, which can be bought via auction. In the summer of 2018, Facebook expanded Watch by giving creators the opportunity to apply for Watch pages, before reversing course ten months later by phasing out Watch pages altogether.
Since then, the number of pages eligible for those in-stream ads has exploded. Over that same stretch, Facebook has made moves to shore up brand safety across its platform, including announcing the launch of video-level whitelists on Watch in May, along with the addition of a third brand safety partner, Zefr.
But content-level whitelisting is cumbersome and time-consuming, two buyers contacted for this said, adding that Facebook's blacklisting capability, which are capped at 5,000 pages, is insufficient. "It's always been an untenable proposition," said one ad buyer who asked not to be identified.
Those issues were on buyers' minds before the sharp surge in pages this past month. "The more pages you throw into the mix, [it] can be concerning," said Callan Lynch, senior manager of paid social at media agency Assembly.
That surge is challenging, buyers say, because context matters more for in-stream ads than it does for other video ads shown in Stories, or in Facebook's feed, said Lindsey Boan, director of media at the full-service agency Madwell.
"In-feed, in stories, you know the ads are not connected to the person or publisher," Boan said. "But in-stream, that's not inherent.
"If you're a client who's concerned with those things, you just don't run on the platform," Boan added. "It's not typically included in our base buys, and we honestly stay away from it unless we need it."
Ultimately, Facebook still delivers efficiencies in price and targeting that buyers are hard-pressed to find elsewhere.
"A view of the ad by the intended audience for the best price is our ultimate goal," the first buyer said. "But there's been an evolving conversation" about how suitable the program is, the buyer added.
https://digiday.com/?p=376324
October 2, 2023 • 1 min read
•
•
The publishers who attended DPS were focused on the potential upsides of applying the technology to their operations while guarding against the downsides.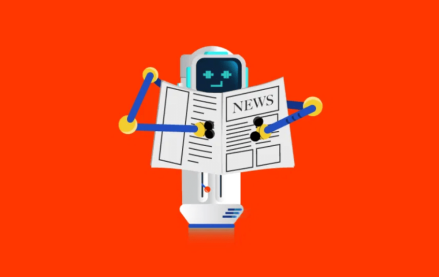 October 2, 2023 • 4 min read
•
•
Now that ChatGPT users can surf the internet for information, some publishers are reconsidering the weight of the issue.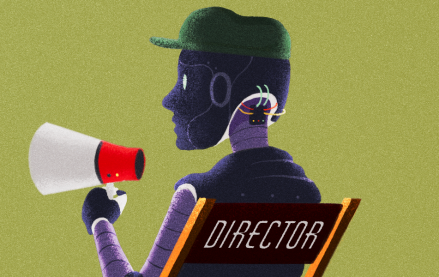 October 2, 2023 • 5 min read
•
•
As Meta makes celebrity-like chatbots, ChatGPT learned to "hear," "see" and "speak" while Spotify is piloting AI-translated podcasts.