With billionaire backers, Time is still in expansion mode
April 1, 2020 • 5 min read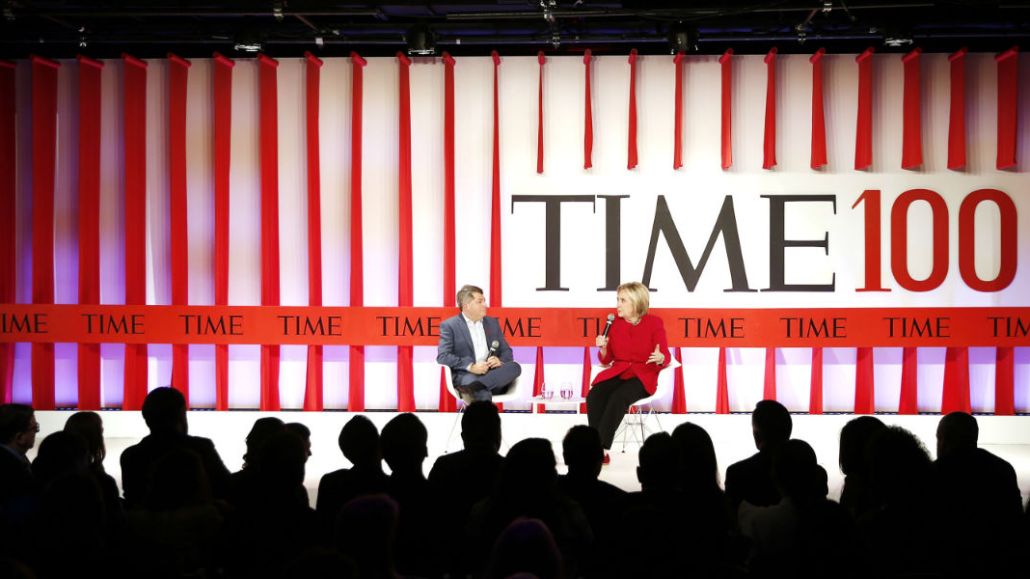 Several publishers, including BuzzFeed, Group Nine Media and Vice, recently announced pay cuts and benefit reductions to their staffs. Time CEO Edward Felsenthal, on the other hand, not only pledged to his staff of 275 that the company wouldn't have any layoffs for 90 days — and the company would continue growing through new hires and investing in its consumer products and long-form video division.
"We're fortunate," Felsenthal said of the company's owners Salesforce CEO Marc Benioff and Lynne Benioff, who also pledged to not have significant layoffs at Salesforce for 90 days. Being owned by billionaires without a doubt enables Time to continue expansion and thinking about the long term goals during an economic downturn, which is a resource that most publishers do not have have right now.
"If we were still at a public company, the pressures would be different," said Felsenthal. Time officially left Meredith's ownership exactly a year ago on April 1, 2019. "We were one of 24 to 40 brands that didn't get much focus within the previous environment, but now we're in expansion mode," he said.
Using its resources, Time is adapting its existing franchises, such as digitizing its newly formed Time 100 Health Summit and moving its Time for Kids product online with open access. It is also creating new content packages around the coverage including a coronavirus newsletter with nearly 50,000 subscribers and an open rate of 60%. Though not unscathed, the publisher had to postpone several of its events to later in the year, moving some of the corresponding sponsorship revenue to later in the year as well.
Since joining the team, president Keith Grossman has focused on growing the company's commercial and sales division — hiring over 50 people on the business side — and now, Time is actively hiring for more than 10 positions, most of which are anchored in the consumer revenue and technology divisions, according to Felsenthal. Several other large publishers, like Hearst and Business Insider, however, announced temporary hiring pauses, according to company spokespeople.
Time's U.S. offices were given early warnings from its Hong Kong office, which had a correspondent in Wuhan covering the coronavirus since January 21, according to CEO Edward Felsenthal. It also served as a blueprint for how Time would function remotely.
"Marketing budgets are obviously going to contract, which is why we're focusing on other areas," Felsenthal said. "We recognize that investing in consumer, technology and studios are even more important today than they were three months ago."
Time hasn't experienced a decrease in advertising revenue yet, according to Felsenthal. Ad sales were up 17% year over year in the first quarter, he said, and the sales team closed three sponsorship deals in the past two weeks despite the turbulence in the economy.
Additionally, he said the company's overall revenue was up 17% in the first quarter year over year, putting the company in a stronger position for dealing with any potential revenue hits in the second quarter.
Currently, one-third of the company's overall revenue comes from consumer revenue, with its advertising business and studios business making up the remaining two-thirds, according to Felsenthal. All of the company's businesses filter within those three areas.
Since going all-remote, the company has published two issues of its weekly magazine and two issues of the Time for Kids magazine. Week over week, Felsenthal said that Time has had an 80% increase in gift subscriptions as well as a 70% increase in online orders for the magazine, which he attributes to increased traffic on the website.
In March, Time had over 62 million unique visitors, according to Google Analytics, which is 77% higher than the publisher's average of 35 million unique monthly visitors over the past six months.
With the financial backing of Google, AT&T, HP and PwC Charitable Foundation, Time for Kids — originally only available as a print product in classrooms — was made available to students at home and in just over a week of going live, the digital library has been downloaded over 165,000 times.
As for event sponsorships, all of the events scheduled for the spring and early summer, including the Time 100 Summit, were moved to the fall and Felsenthal said all of the sponsors for the Time 100 Summit stayed on board with the later date.
There is a goal to develop a virtual version of its Time 100 Health Summit, which took place in October, as well, which will invite the 800 previous attendees to a discussion forum around the pandemic. The date has not been set yet for the Virtual Health Conference, however it would be done as an addition to its other events, rather than a replacement, Felsenthal said.
Time's production company, Time Studios, is also an area of focus, as it is currently bringing in new licensing revenue for the company. The video team recently signed a deal with PBS to show its two-hour long special on the opioid crisis. The Studios team is actively working on its first scripted project based on its "Women of the Year" issue, as well.
"There is a huge demand in the long form video space with things that have already been shot," Felsenthal said.
Eddie Koller, managing partner of recruitment and executive search agency Koller Search Partners, said that 40% of the company's business comes from media clients. While some of those clients have delayed the hiring process for some of their openings, he said many are still focused on strategic hiring, particularly for roles that will have a "direct impact on the top line revenue and bottom line profitability."
For some publishers that are focused on developing a targeted audience through a membership model, Koller said he has seen an increase of searches around the audience development leadership positions because of their immediate impacts on revenue generation.

https://digiday.com/?p=363125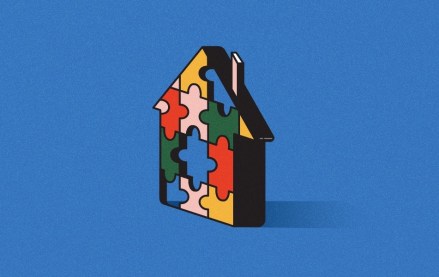 September 22, 2023 • 4 min read
Apartment Therapy's president Riva Syrop took the stage at the Digiday Publishing Summit to discuss the convergence of commerce and sponsorship revenue within its Small/Cool event.
September 22, 2023 • 4 min read
Media execs took stage at the Digiday Publishing Summit to discuss the growing importance of ROI in ad campaigns this year.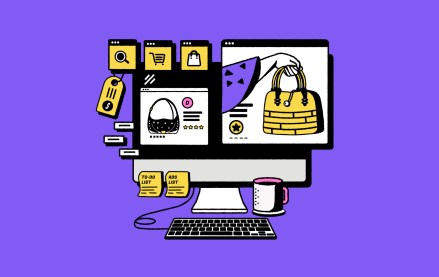 September 22, 2023 • 4 min read
CEO Satya Nadella said AI assistants will be as ubiquitous as PCs and will help users navigate across apps, operating systems and devices.