Time's Keith Grossman on building the brand after '10 years of neglect'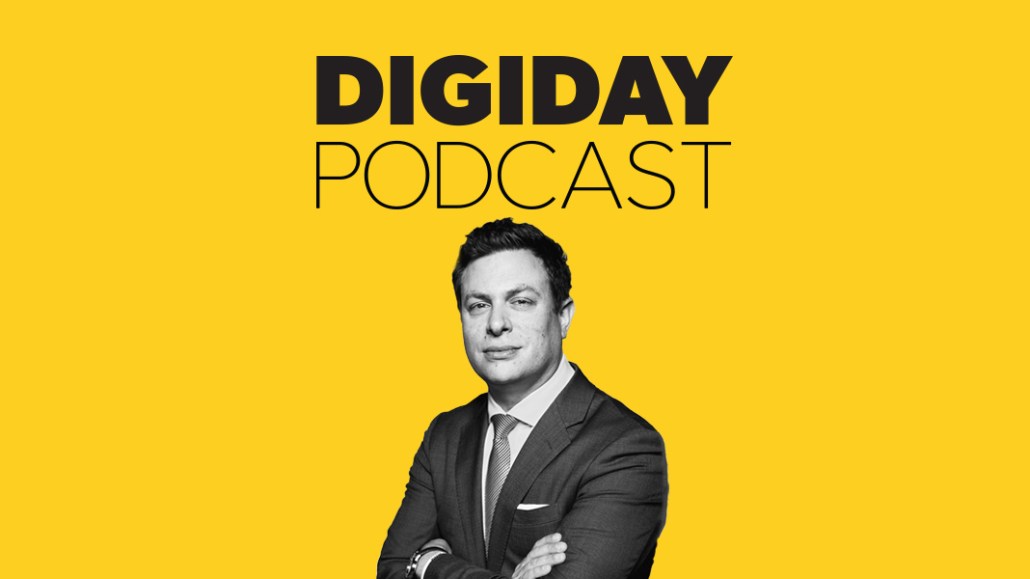 Subscribe: Apple Podcasts | Stitcher | Google Play | Spotify
Keith Grossman, seven months into the job as president of Time, doesn't mince words when it comes to Time's recent history. "It's gone through, I would say, 10 years of neglect, through mismanagement, through transition of owners," Grossman said on the Digiday Podcast.
Meredith Corporation completed its purchase of Time, Inc. in early 2018. It sold the group's flagship magazine — which had suffered a years-long decline in advertising, circulation and profits — to Marc and Lynne Benioff for $190 million later that year.
But with that new ownership, Grossman is optimistic. "Now that it has dedicated, focused resources, I think we're in a really strong position to evolve the Time brand to really capture the attention of the next generation of consumers," Grossman said.
Grossman sees the main challenge as getting consumers to recognize Time as a standalone brand that goes beyond the red-bordered weekly. The publication recently recreated Martin Luther King Jr.'s "I have a dream" speech using virtual reality. It also partnered with Nickelodeon to bring Time for Kids' "Kid of the Year" franchise to TV.
Grossman put the company's second challenge in the form of a question: "Is it relevant to the next generation of consumers?"
Some of Time's internal audience statistics are already promising: 44% of the "Time total community" is under the age of 35. More than half of that community is female, and a third is "non-Caucasian," Grossman added.
Here are a few highlights from the conversation that have been lightly edited for clarity.
Rebranding as Time, full stop
"The Time brand has an incredible 97-year-history. It actually has great foundational elements but it's gone through, I would say, 10 years of neglect, through mismanagement, through transition of owners. And now that it has dedicated, focused resources, I think we're in a really strong position to evolve the Time brand to really capture the attention of the next generation of consumers. From my perspective, as I kept on looking at the deck and assessing this opportunity, what I really saw as the challenge was the evolution of Time magazine to Time (because everyone will call it Time magazine, and you have to evolve it to the Time brand). And then, is it relevant to the next generation of consumers?"
Display advertising
"It's not a game that will be the long game for the brand. It will evolve, but I think that display is around for the next few years, but it's a game of managing attrition as it goes down."
Three revenue generators
"Time Studios is our long-form video and entertainment division. That's the stuff like Netflix's 'A Year In Space'. [The revenue] comes from licensing, deficit financing and creating long-form content. The B2C is subscriptions, and right now that is primarily print. We're going to evolve that to think about community-based subscriptions; how do we think about Time for Kids and creating things like Little Passports (it's a Birchbox for children). And then there's the B2B business. If we're going to work with marketers, how do we command partnerships for marketers? In that world, our revenues today are print, digital and events. When you start looking at print and events specifically, you have two really verticalized areas. But when you look at digital, it's not just display advertising. There's a significant amount that's display, there's a significant amount that's custom content, there will be an increasing amount that's social, video and audio. These are things we're building out today."
What the Benioffs' purchase means for the company
"There's a tremendous value in thinking about having all of these resources but making sure that you don't squander them. For us what the Benioff ownership does is it takes us out of thinking about 'what do we have to achieve in the next 6 months or even a year?' And it allows us to actually lift our head up and say 'where do we want this brand to be on January 1st, 2021? Where do we want it to be in five years? Where do we want it to be 50 years from today? And that is a huge advantage because we can start to think, as we start to whittle down display advertising — which is something that will come down over time — how can we whittle that down knowing that we're building toward something greater?"
https://digiday.com/?p=359965