Why podcasts grew into a top source of intellectual property for Universal Content Productions
June 20, 2019 • 4 min read
•
•
Podcasting's biggest booster in film and TV wants to get even cozier with the medium.
Universal Content Productions, the NBCUniversal-owned production outfit, sees potential in the audio format's high-quality stories and engaged audiences. And they have quickly become a core source of intellectual property for its television and streaming projects.
Later this summer, Universal Content Productions will announce the cast for a video adaptation of "Dr. Death" being developed by Universal Content Productions.
Originally a hit podcast produced by Wondery, "Dr. Death" is the sixth podcast-based project UCP has announced development plans for, and many of them have had success already: "Homecoming," an Amazon series starring Julia Roberts, and "Dirty John," a Bravo series starring Connie Britton, have been nominated for Golden Globe awards; "Alice Isn't Dead," a podcast distributed by the network Night Vale Presents, is in development with the USA Network.
In total, UCP has development rights to "about 12" podcasts, all of which have been acquired over the past 18 months, UCP President Dawn Olmstead said. Though books remain the top source of intellectual property for UCP's 13-person development team, podcasts have turned into a top-three source, Olmstead said. Four years ago, UCP had zero podcast-derived projects on its development slate.
But UCP wants to do even more in the audio space, either by working more closely with podcast companies or, possibly, by producing podcasts of its own (though it hasn't made any moves to start working outside the confines of television).
"We're excited about the audio space, and the ability to create IP quickly, dramatically, and be able to distribute it in a way that, all in, would cost less than it costs for us to spec a script," Olmstead said. "We want to learn how to do it well, ourselves."
Hollywood's hunger for podcasts is one part of a feeding frenzy among film and production companies hunting for source material they can turn into film, television and premium streaming video, with books, video games, and even magazine articles are all available in a growing bazaar that has, for years, been a seller's market: The price to option magazine articles, for example, has more than doubled in recent years, according to Bloomberg Businessweek.
Podcast companies have acted accordingly, building up their own motion picture divisions or hiring more producers to help shepherd their shows through the development process. Before it was acquired by iHeartMedia, Stuff Media claimed that 25% of its podcast slate had been optioned for film and television.
Olmstead said podcasts are appealing, in part, because the most popular shows, like "Serial," have shown they can enter the cultural mainstream. That they can reliably attract highly engaged audiences of millions of people doesn't hurt, though Olmstead said that the numbers are a secondary appeal.
"The downloads feed hype," Olmstead said. "But really, when something becomes buzzed-about in the creative community in Los Angeles, that's the most important thing. Everybody likes to be excited about some new form of storytelling."
Lots of downloads also make things more expensive. While producing a podcast is cheap compared to film and television, acquiring the development rights for a highly popular show can cost big bucks. "We didn't get any of them at a great price," Olmstead said of the podcasts UCP has optioned, without sharing specific dollar figures. "We paid for hot property."
In hopes of avoiding future bidding wars, Olmstead said she would like to work more closely with podcast companies in earlier stages of their development, be it through first-look deals, or creative partnerships, or other arrangements; shortly after learning about Gimlet several years ago, Olmstead said she looked into whether UCP could acquire the company, though she said UCP never seriously pursued that as an option.
Olmstead said she hopes UCP's track record will help, though UCP is not the only production company pursuing this strategy.
"They're all trying to get in on the process earlier than the option phase," said Jenna Weiss-Berman, the founder of Pineapple Street Media, the podcast company behind shows including "Missing Richard Simmons" and The New York Times's "Still Processing." "People want to figure out, 'How can we own this IP from the very beginning, rather than fighting with others to option it?'"
Weiss-Berman said that, over the past year, she's had meetings with more than 20 different film and television production companies on the subject. Though no formal relationships have materialized yet, Weiss-Berman notes that these conversations can involve anything from involving writing partners or incorporating talent.
"We have a lot of incoming calls," Olmstead said. "There's a trust that we'll develop them well."
https://digiday.com/?p=338426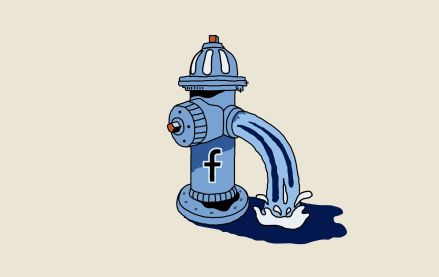 October 4, 2023 • 5 min read
•
•
Publishers are still feeling the effects of a change Facebook made in May that caused a steep decline in referral traffic. Nearly four months later, publishers aren't sure when — or if — that traffic will come back.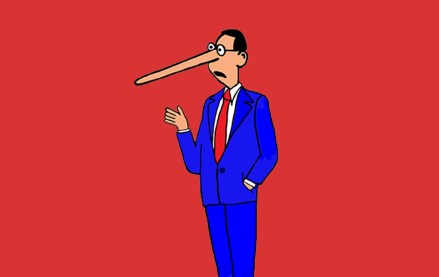 October 3, 2023 • 7 min read
•
•
A new definition for MFAs is available but the vague nature of the guidelines is leading to a lack of standards that might prevent adoption.
October 2, 2023 • 1 min read
•
•
The publishers who attended DPS were focused on the potential upsides of applying the technology to their operations while guarding against the downsides.