Why it's important for Known to educate DTC clients (and their CFOs) on understanding the value of brand advertising
April 27, 2022 • 4 min read
•
•
Independent agency Known is not your run-of-the-mill shop, having built itself largely on the back of data science as a way to exceed creative expectations through the life of a campaign. Two-year-old Known, created by Kern Schireson and Ross Martin, two ex-media conglomerate executives (along with co-founders Brad Roth and Mark Feldstein), enjoyed a strong 2021, growing its employee count while adding a number of new clients including Grubhub, Beautycounter, Talkspace, Dapper Labs, and Invitation Homes. The next push is to land clients in the Web3.0 space.
But the agency is also refining its data science skills while helping clients (particularly in the DTC space) understand the value of brand advertising — and helping their CFOs understand that value as well. Nathan Hugenberger, Known's executive vp and chief technical officer, shared his thoughts with Digiday about those efforts.
The following interview has been edited for space and clarity.
How is Known leveraging clean rooms?
Clean rooms basically provide us with the ability to use first-party data when the client has to better target the planning, and better target the buy. And it's definitely made it possible to unlock performance when you've got a great data set. It's one of the tools that we think about when we're thinking about how to drive better performance for a client. Like, can we build something on top of their dataset? Or if it's a newer brand and their first-party data is still growing, how can we design things so that we are growing the data and adding to it over time — whether it's through experimentation or better telemetry?
Skeptic (Known's proprietary test-and-learn software to assess and optimize client campaigns) has been your secret weapon. How does it work?
We have all of the clients' first-party data, all their research, all this new research we bring to the process to develop the campaign concept and develop the initial batch of creative. But we like to essentially design the campaign to be a learning campaign, a campaign that's going to help us learn and optimize and get better over time. And in that process, we can literally design this so that, in addition to being a marketing campaign, it's also a research campaign on what creative does well. And use that to literally say, "We know that when you do this, it works better, and when you do that, it doesn't." The idea that the use of data and insights stops at the brief is very old school. The day we know the least is the day when we launch, right? We only can know more after that.
It's not just why we think about our data science and technology investments the way we do. It's vital that the creative team is calling our data scientists and saying, "Which creative did well? Which one won?" When you gamify the system and are using the clients' KPIs as your scoreboard, it all works a lot better.
How does Skeptic help clients improve both performance- and brand-driven advertising.
There's a whole class of marketers and advertisers who've grown up digital- and social-first, and their organizations, their boards, their leadership are really used to those kinds of metrics that you get from those kinds of systems. But once they reach a certain scale, they need to start investing in brands, they need to start building awareness. How do you teach an organization how to spend millions on brand advertising, and feel really good about it when up until now they've been used to having, like, eight dials and speedometers every day? And if it's not showing immediate results are like, "Why are we spending this money?"
Aspects of this come up all the time, whether it's thinking about how to advise a client in terms of moving them and their organization into investing more in the long term. Or how to use science and data in sort of experimentation to make the brand stuff more measurable and, hence, better set up to be accountable to the board around the budget you're getting.
Part of that is helping the CMO speak the language of the CFO, though, right?
It's absolutely critical these days for CMOs to really be in tight collaboration with the CFO. We actually spent a lot of time thinking about how do we make sure that we understand the internal dynamics that are going on around budgeting and KPIs. Some of this ends up getting into a little bit of management consulting. For an agency to do their best work as a partner to a company, they really need to understand what's on the CFO's wish list. How do you make sure that you're really designing the approach in a campaign to support people on that journey? Can we run tests that answer questions that are critical for the C-suite? Having that information may mean that they continue down on the right path or can make key decisions.
https://digiday.com/?p=446325
October 2, 2023 • 1 min read
•
•
The publishers who attended DPS were focused on the potential upsides of applying the technology to their operations while guarding against the downsides.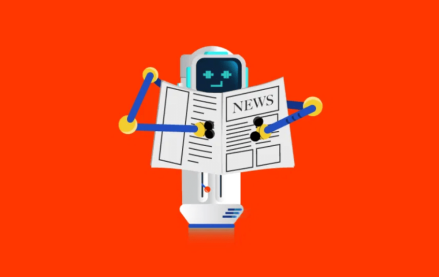 October 2, 2023 • 4 min read
•
•
Now that ChatGPT users can surf the internet for information, some publishers are reconsidering the weight of the issue.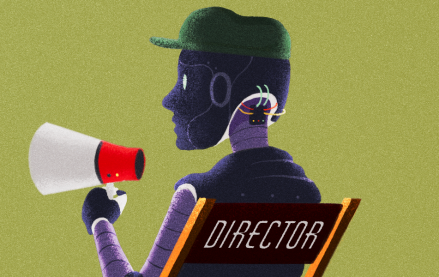 October 2, 2023 • 5 min read
•
•
As Meta makes celebrity-like chatbots, ChatGPT learned to "hear," "see" and "speak" while Spotify is piloting AI-translated podcasts.