Media Buying Briefing: Known builds clients an 'Iron Man suit' made of data science and creativity to supercharge campaigns
July 6, 2021 • 5 min read
•
•
Ivy Liu
This Media Buying Briefing covers the latest in agency news and media buying for Digiday+ members and is distributed over email every Monday at 10 a.m. ET. More from the series →
One wouldn't ordinarily expect two guys from a massive traditional media conglomerate, in this case Viacom, to become innovators in the agency world, creating a marriage of creativity and data science that's just enough unlike other agencies to stand out.
But Kern Schireson and Ross Martin, who formed the agency Known just months before the coronavirus crisis began, set out to reinvent the API of the modern agency, and grew in less than 20 months from zero to 30 clients (including Spotify, TikTok and Vivint), and from 190 employees to more than 400 today.
Known came together in some ways out of the frustrations of trying to effect change unsuccessfully while at Viacom between 2014 and 2017. "We were trying to reprogram the way big traditional media companies worked that involved art and science closer together, and finding an alignment where creativity and science were additive and accretive to one another—not in opposition," said Schireson, CEO of Known, which added Martin's brand strategy firm Blackbird and creative agency Stun into his own data science firm to create Known. "Agencies were still buying males 18-49."
Known has built its reputation on configuring hundreds of thousands of permutations for a client's campaign, predicting new outcomes based on paying close attention to the metrics of what's just happened. It's a test and learn model that derives from proprietary software (called Skeptic) that is designed to generate a marketing flywheel. Campaigns are constantly updated and adapted to improve on what's just been learned, down to granularity such as what level of color saturation to use on Instagram in the morning versus the afternoon or evening.
"When we launch a campaign, we don't launch with two or 20 or 200 line items of discrete creative, we launch with 20,000. And each one is optimized against a set of microsegments," said Schireson. "We're using modern segmentation and scientific methods, in a rapid test-and-learn framework, to develop and refine a proprietary point of view based on actual efficacy and impact."
Doug Barnett, Vivint's senior vp of marketing, first learned of Known through TikTok's CMO Nick Tran (Known created TikTok's first-ever brand campaign), and he turned to the agency to launch Vivint's first multi-million dollar brand campaign (the company had only used performance marketing until last summer). Barnett said he has already recommended the agency to four or five other prospective clients. Why?
"This is fundamentally so different than anything we've heard," said Barnett who talked with about 20 agencies via an RFP process, but said he knew within five minutes that Schireson and Martin stood apart from the others. "The first thing that always leaves their mouth when you're kicking around ideas or working creatively with them, is 'Let's go run some research.' It's not that the data is going to be the affirmation — it's going to be the launching point. That was the key difference. And we've seen it in the implementation."
Barnett said Known has recommended something like 1,000 pivots to the brand campaign since it started nine months ago (Snoop Dogg is the primary spokesperson, agreed upon after Known crunched numbers on 30 other possible celebrities). "Test and learn is a true thing with Known," he said. "On our weekly calls, they're walking us through how to pivot, everything from creative sequencing, to types of audiences we're reaching."
Using a solid Avengers analogy, Martin, Known's president and chief experience officer, explained the approach with clients. "For us to succeed, and for clients to recommend us to other clients, which is how we've succeeded, we need for all our clients to … step into the proverbial Iron Man suit, understand what all the buttons do and what we're doing with the suit once they're in it. Otherwise they won't appreciate the effort we put in, and the way we're different."
Vivint's Barnett knows this is working because even his performance marketing team is pleased with the effect it's having on their efforts. "The fact that my performance marketing team loves my brand advertising agency is a testament to how Known uses data. Because the performance guys look at it and say, 'That's exactly the right decision'."
Known gets good marks from the media side as well. "When great left brain meets great right brain, winning occurs," said Tim Spengler, general manager of advanced TV solutions at Amobee.
Color by numbers
If you watch ad-supported TV, you've most likely noticed the significant increase in advertising from insurers, from Progressive to Allstate, State Farm, Farmers, Liberty Mutual and others. That's because most of them hiked their TV spending — none more than Progressive, which spent $1.9 billion in 2020, a 17.5 percent hike over 2019, according to an S&P Global Marketing Intelligence analysis of the bundled insurance category. As a result, Progressive generated about $36 billion in premiums written in homeowners and auto insurance during that time. No. 2 spender State Farm, which cut its ad spend slightly in 2020 to $1.2 billion, generated about $60 billion in premiums, while No. 3 spender Allstate (at $1 billion in ad spend) generated about $33 billion.
Takeoff & landing
Omnicom's intelligence agency Sparks + Honey named Davianne Harris to a dual position as chief client officer as well as head of its Diversity, Equity and Inclusion practice. She was most recently partner and head of strategy at Oberland.
Direct quote
"You might tell the same exact story to your mom, your grandmother or your best friend in different ways. That's important as you think about the platforms we engage on. Twitter's a different platform than what we might do in a traditional television spot versus what we might do in a direct engagement with email or through our loyalty platform. The tonality is, in some ways, unique to the platform itself, and also has to do with what we're trying to accomplish through that platform specifically."

— CARL LOREDO, CMO of No. 2 Burger chain WENDY'S, in a Q&A with Marketing Dive, when asked about the company's reputation as a "snarky'" brand on Twitter.
Speed reading
https://digiday.com/?p=419466
September 28, 2023 • 4 min read
•
•
Some content creators are using generative AI tools to spark new levels of creativity and innovation and are sharing their experiences online in how they're using these tools to streamline their workflows and boost productivity.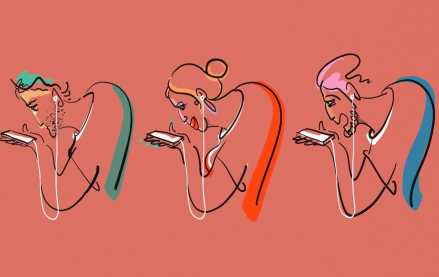 September 28, 2023 • 6 min read
•
•
In this edition of the weekly Digiday+ Research Briefing, we share focal points from Digiday's recently released reports on marketers' evolving social media tactics, including how they're using Facebook less and diving into YouTube Shorts more.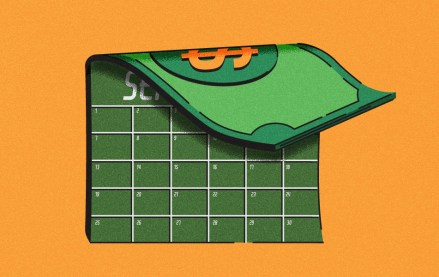 September 28, 2023 • 4 min read
•
•
In 2023, some brands' executive boardrooms are still insulated from the chill of crypto winter, for better or worse. But the rising pressure of crypto skepticism has made it more urgent than ever for companies to figure out how to use blockchain technology to support their core offerings and customer base rather than simply dropping branded NFTs and hoping for the best.