Why BuzzFeed might as well sell Complex
November 10, 2023 • 8 min read
•
•
Ivy Liu
In an all-hands meeting held on yesterday afternoon, BuzzFeed CEO Jonah Peretti told staff that his former strategy to consolidate large media companies — such as BuzzFeed, Complex Networks and HuffPost — into a large conglomerate "has not worked the way we hoped," according to transcribed notes from the meeting shared with Digiday by a BuzzFeed spokesperson.
According to one current and two former staffers, that's a bit of an understatement.
After going public via special purpose acquisition company (SPAC) in Dec. 2021, every action the company has taken over the past two years has been put on display for all to see: From its growing debt and declining revenue to its multiple rounds of layoffs and the shuttering of BuzzFeed News to an impending stock delisting deadline. BuzzFeed is also reportedly looking to sell Complex, the company it acquired for $300 million in June 2021, as part of its SPAC efforts.
In the all-hands, Peretti blamed platforms like Facebook for pulling away from publishers and to content creators as well as prioritizing engagement over quality content.
He outlined a new approach, using vague language to tell employees that BuzzFeed will now focus on each brand under BuzzFeed's ownership. Peretti said management will work with centralized teams to figure out how they can organize themselves around specific brands, while teams like tech and admin are already organized in this manner. This approach will help stabilize the business, he said, while also attempting to assure employees that management was working on improving the company's "financial position" to get the company on a "growth trajectory."
What was not mentioned, however, was any reference to Complex being for sale — just like in the company's latest earnings call last Thursday.
In conversations with Digiday, the current and former employees, as well as media industry observers agree that BuzzFeed has had a rough go of it and Complex needs new owners for both parties to survive. A BuzzFeed spokesperson declined to make Peretti available for an interview for this story.
And after another damning earnings report last week revealed revenue was down again in Q3 by 29% year over year, the sale of Complex — which was widely agreed upon by the sources for this story as BuzzFeed's most valuable asset — and might be just the thing the company needs to relieve some pressure from the business.
Two BuzzFeed executives (one current, one former) acknowledged to Digiday that talks of selling Complex bubbled up earlier this year. Though a company spokesperson declined to comment on a possible sale, they said the company plans to request an extension on the delisting deadline of Nov. 27. "We have every reason to believe we will get an extension," they said.
Valuation in flux
Notably, BuzzFeed is looking to sell Complex for about $140 million to e-commerce company NTWRK for less than half of what BuzzFeed paid for the company two years ago, according to The New York Times.
And the reasons why BuzzFeed would sell Complex at this fire sale of a price come down to a variety of factors, including the company's need for cash, the current M&A market in the media sector and the fact that popular programming like First We Feast's "Hot Ones" show is reportedly not included in the sale.
"We're in a media recession," said Sam Thompson, senior managing director at M&A advisory firm Progress Partners. "I think [BuzzFeed] doesn't have a choice. I think they see this as a way to have some cash flow to support operations of the core business."
But if you break it down, "is First We Feast worth $160 million?" asked a former BuzzFeed executive who left this year. "I don't know. But any show that [any client] would ever ask about was about ["Hot Ones"]."
A media buyer who controls clients' digital media budgets echoed that "a lot of" their clients want to work with Hot Ones, particularly in the CPG category, they said on the condition of anonymity. But they would not disclose what portion of budgets go to that show in particular.
Why sell its most valuable asset?
First and foremost, BuzzFeed needs the cash.
BuzzFeed ended Q3 with cash and cash equivalents of approximately $42 million, and it had a market cap of $44.07 million as of market close on Thursday, per MarketWatch. For a company once valued at $1.7 billion, that is pretty far off the mark. While the company's net losses of $13.9 million for the third quarter were better year over year, compared to its net loss of $27.0 million in Q3 2022, total revenues for the quarter were down 29% year over year.
"BuzzFeed is a distressed company. So they're having to offload a valuable asset in order to get cash flow to… run their business, but also to pay down their debt," said a second former BuzzFeed exec, who also left the company this year.
The company's debt by the end of Q3 was $157 million, up from $152 million at the end of Q4 2022, per its earnings report.
Selling Complex could be the best chance BuzzFeed has to recoup its losses and get close to paying its debt balance.
According to the first media buyer, the Complex brand still carries significant weight when competing for ad dollars and is where "a very large portion" of their time and attention goes when they're assessing BuzzFeed's portfolio of brands.
The buyer added that as the predominant brand they consider for campaigns related to streetwear fashion and sneaker culture, it's "probably leading to this being a decent time for BuzzFeed to try to find a new buyer for Complex."
"I suspect [BuzzFeed] probably don't have the time or investment that they want to put into propping up Complex and see an opportunity to get some value for it… and then being able to refocus funds on the core BuzzFeed property," said Thompson.
Portfolio publishers aren't the key
Initially, the strategy going into the Complex acquisition was to create a larger, more holistic audience of Gen Z and millennials to try to compete with the platforms' scale advantages.
During the company all-hands meeting, Peretti told staffers that media companies historically consolidate into larger conglomerates for leverage in negotiations for ad dollars. But between the bearish economy and the speed at which platforms were able to consolidate power, the portion of the pie that digital publishers commanded within marketing budgets got smaller, he said. Ultimately "this unfortunate turn undercut the strategic premise of BuzzFeed, Inc."
"I know what the vision was in terms of bringing them together, [to] cover a whole ecosystem in terms of content and offer a lot more scale together than they each did individually. That's the theory in principle. The reality of that was very different," said a second media buyer who also spoke on the condition of anonymity.
And while the second buyer said that they previously worked with Complex or BuzzFeed for niche campaigns that would "go deeper on certain categories" and reach a specific audience, after the merger "we don't hear from these partners as much anymore."
What's more, due to the consolidation of the ad sales teams, BuzzFeed execs said there was a loss of relationships with clients, which they were already struggling to sell on the cross-brand offering.
The second buyer said that it felt like there was a shift to more programmatic advertising from the combined company and while that "is bought by machines and platforms, there still has to be human level of interaction in terms of selling."
"As a portfolio company, it's been a rough two years," the first media buyer said, "and given how brands have been holding back in [the] tech, retail and finance [categories], I think those are areas where [BuzzFeed Inc. had] authority. YouTube, TikTok — there's a number of different places where brands can go to attract [audience in the categories] where [BuzzFeed's portfolio] had ownership initially."
So while Hot Ones, Complex and Tasty may be of interest to buyers and brands on their own, together they were not winning campaign dollars. Meanwhile, BuzzFeed's other acquisition, HuffPost, seems to be losing interest from advertisers.
"I would say Huffington Post, though, that's the one that for me has fallen the most off [and is] being gobbled up as part of this broader media company, and [general media is] where we've just seen a lot less [interest from clients]," said the first media buyer.
Too little too late?
All the current and former execs interviewed for this story didn't think BuzzFeed had the right leadership to lead a public company, and they were critical of some of the decisions made by the C-suite, such as not hiring Marcela Martin — an executive with public market experience — as president until May 2022 after going public in December 2021.
"Hiring somebody with experience [at a public company] six months after going public showed me that the company was trying to plug the holes when… that person should have been hired six months prior," the current BuzzFeed exec said.
Budgets cuts in rental space — BuzzFeed moved its New York City headquarters to Complex's offices in August 2022, effectively halving the company's New York office space — and operations (including the closure of BuzzFeed News) also came too late, the current and former execs said.
Additionally, BuzzFeed's top brass pitched investment in vertical video as a main area of growth, during its first earnings call as a combined company — including BuzzFeed, Complex and HuffPost — back in May 2022. This was the "first red flag for me… That's a tactic, rather than a strategy," said a current BuzzFeed exec.
In the most recent earnings call, Peretti admitted it was proving to be difficult to monetize short-form video content. "We still have more work to do to scale those initiatives. And these marketplace shifts are having… an unprecedented impact on digital media companies and it will take time for these new initiatives to ramp up and scale and offset some of the traffic and monetization challenges reflected in our financial performance," he said.
And then there has been the handling of Complex. Those who came over from Complex said they felt BuzzFeed leadership took precedence over their ideas and responsibilities. It wasn't a "true merger," the first former exec said. This is despite the fact that Complex's former CEO Christian Baesler and CRO Edgar Hernandez were appointed as BuzzFeed's COO and CRO respectively, post merger. Both execs were ousted from the company earlier this year and haven't been replaced.
"The notion that integrating [Complex and BuzzFeed] because scale or audience overlap was going to mean something to the marketplace was completely inaccurate," said the first former BuzzFeed exec.
https://digiday.com/?p=525321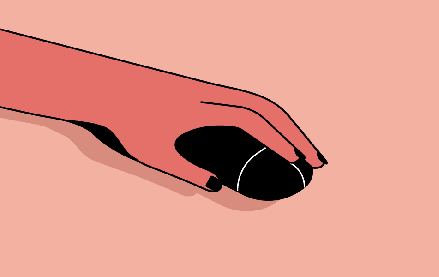 December 1, 2023 • 3 min read
People claim that the role of chief diversity officer is vanishing. However, AI is booming, and the CDO can help ensure responsible AI.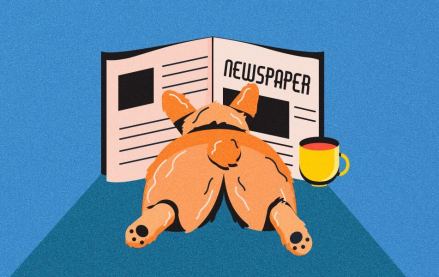 November 30, 2023 • 4 min read
Digiday+ Research found that publishers' programmatic ad revenue didn't quite live up to expectations this year, but they still see it as a growth area.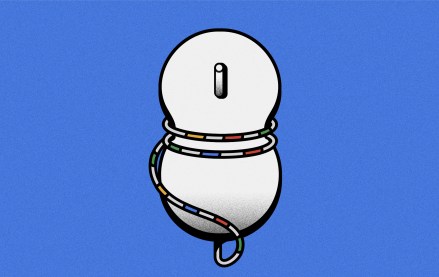 November 30, 2023 • 13 min read
For a couple of publishers, referrals from Google are down upwards of 60%.