Audience development shifts focus from Facebook traffic to generating revenue
October 30, 2018 • 5 min read
Audience development pros have always been crucial to how publishers reach new readers. But increasingly, they're all about the revenue, trying to get people to return to the site in hopes they eventually sign up for a membership, subscribe or buy a ticket to an event.
Travis Bernard, director of audience development for TechCrunch, spends much of his day working on things like combating ad blocking, adding newsletter signup messages to articles and promoting ticketed events — all designed to get people to keep reading the site and paying for things.
"When I first got into [audience development], it was all about Facebook," said Bernard. "I don't think that was necessarily the best approach. Now we're spending more time distributing that work and time to a bunch of different things."
Matt Karolian, director of new initiatives at The Boston Globe, is spending more time tailoring subscription pop-up messages by section of the site and looking into subscriber-only newsletters. He's looking at metrics like how readers convert to email newsletters and then subscriptions and less at growth from Facebook and Twitter.
"For a long time, people were looking at growth," Karolian said. "Those things are still important, but a lot of them at this point are kind of mechanized. So now that we have a large top of funnel, it's figuring out the middle and end of funnel."
The decline of Facebook as a traffic source, the realization that publishers' pivot to video hasn't yielded the business gains they'd hoped and the push for reader revenue are all combining to change the job of audience development. In a Reuters Institute survey, digital subscriptions came up as the most important revenue stream for publishing executives in 2018; at some publishers including The New York Times and The Economist, subscriptions now top advertising as a revenue source.
The audience development job is also just more complex because publishers now have more places where they can sell subscriptions besides their own sites, including Apple News, Google and Facebook; and ways to get readers to pay, including commerce and events.
Rosemary Kelly, director of audience at MIT Technology Review, spends time on things like personalizing calls to action, so someone who's read a lot of stories on a given topic might see a message to attend one of its ticketed events focusing on that topic.
"I focus a lot on the quality of the audience — the people we bring, will they monetize?" Kelly said. "All of our traffic goals are in association with some kind of revenue goal. That's why the quality of the audience matters."
This shift in emphasis gets audience development pros, historically tightly integrated with the newsroom, more involved with the business side. That's reflected in The Boston Globe's audience development team meeting more frequently with finance people. TechCrunch's remains integrated in the newsroom but is doing more marketing and sales projects, like spending on advertising to promote its ticketed events.
"Audience development roles are shifting more into a business function and less of an editorial function," Bernard said.
Sometimes even compensation structure has changed to reflect audience development's changing priorities. In the past, Bernard's goals were always tied to increasing traffic. "Are you increasing 10 percent, 15 percent?" he said. "I don't think those kinds of goals were sustainable. Now, my goals are more tied to revenue and engagement."
The shift is a welcome one to some of those in a profession that used to be called social media managers and were often misunderstood by the editorial people they worked around.
"It's an exciting time because there are more tangible ways you can contribute to the bottom line and the continued existence of your publication," said Jenny Zhang, audience engagement editor at Slate, where her team is preoccupied with hosting live chats and pushing promotional modules for its membership program, Slate Plus, to support Slate's goals of growing reader loyalty and revenue. "Because so much of audience is so nebulous — what does engagement translate to, really? — having this direct route to thinking more about paid membership or subs, it does feel a little bit uplifting for people."
This shift isn't without its potential for pitfalls. Publishers historically operated in silos, and while that's changing, any time people in one department start to insert themselves into another department, turf battles could ensue. Being held to revenue goals is a heavier responsibility than just growing overall traffic. And the pendulum could swing too far to the bottom funnel activities in the frenzy for reader revenue. The risk is that readers are only seen as valuable for the revenue they contribute.
The shift to reader loyalty and revenue can mean publishers stop doing bad things like paying to reach people on Facebook that aren't their true target audience, said Andrea Breanna, CEO and founder of publishing platform RebelMouse. But just because they may hate the platform doesn't mean publishers should abandon Facebook.
"The thing we try to balance for our clients is, don't run in one direction or the other so fast," she said. "You have two things you have to do — reach and loyalty. If you create reach that has no loyalty, you don't have very much. It doesn't mean Facebook is gone. We had a client that added 20 million uniques without spending anything."
https://digiday.com/?p=309493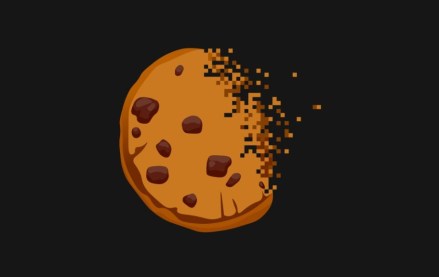 September 25, 2023 • 1 min read
During the Digiday Publishing Summit, execs from companies including Condé Nast, Dotdash Meredith and Thomson Reuters assessed the industry's readiness.
September 25, 2023 • 5 min read
Publishing executives shared their honest and unfettered opinions on the rise of generative artificial intelligence technology and its impact on traffic, IP protections, content production and jobs at the Digiday Publishing Summit last week.
September 25, 2023 • 5 min read
Here is A sampling of other AI-related news from last week.