'Viewability is the starting point': Asics tests attention metrics for ads
September 9, 2019 • 4 min read
•
•
Asics is drawing a line in the sand.
Expectations of viewability metrics are evolving at the sportswear brand, where ads are only bought if they're 100% in-view for a certain length of time.
The advertiser is using a viewable cost-per-thousand impression to avoid paying for ads that are not in view. It measures whether the ad is in view and duration of each impression, not the aggregate measure of all impressions that advertisers typically use. While the aggregate viewability measure has stood firm for several years, it fails to differentiate between ads viewed for one second or five.
Asics began testing the VCPM with ad tech firm Teads six months ago, as part of plans to move toward engagement and dwell time as proxies for viewability and away from the current binary approach where a single millisecond makes all the difference.
"We had to ask ourselves whether it was more important that our ad hits the two-second mark and checks the box for viewability or that someone who views it engages with 75% or even 100% of it," said Philip Bryant, senior manager at Asics Digital, the in-house media team at the advertiser.
Since it made the shift in March, there has been a noticeable impact. When Asics started to pay for display ads that were 100% in-view for up to five seconds, it saw a 27% uplift in viewability versus its standard CPM ads that are 100% in-view for one second. It was a similar story for video, where the increase was 43% when it bought ads that were 100% in view for up to six seconds. With the VCPM, Asics only pays for those ads that are 100% viewable, anything that isn't is free media.
Viewable impressions aren't cheap. Some advertisers have bristled at the thought of low viewability rates, but aren't always willing to pay more to improve them. Buying ads on a VCPM was more expensive than a CPM for Asics, but the increases were minimal, ranging between 5% and 10%, said Bryant.
As advertisers like Procter & Gamble, Unilever and L'Oreal spend more on viewable ads, media agencies and ad tech vendors have expanded on the basic requirements for viewability. In 2017, GroupM pledged to only buy ads that are 100% in-view for any amount of time, while viewability measurement firm Integral Ad Science started to include time-in-view metrics for the first time in its media quality report. Those updates, combined with the emergence of VCPMs, have allowed more advertisers like Asics to compare engagement between viewable and non-viewable ads to see how viewability affects performance.
However, for all his optimism for viewability, Bryant isn't sold on it being the main reference point for brand safety and transparency. In fact, he feels that time-in-view is the key point that Asics buys should optimize toward, which is why plans are underway to test the VCPM on larger campaigns later in the year.
"The time aspect was something that resonated with us as it allowed us to better understand the attention our ads could get if we started buying at two seconds, five seconds or sis seconds," said Bryant. "The first batch of campaigns we tested the VCPM on are a stepping stone to a point where we can start to see how the metric works with bigger budgets and larger volumes of impressions. Viewability was the starting point."
Eventually, Asics wants to get to a point where viewability metrics like VCPM work in tandem with impression metrics on its media plans. Pushing for the highest viewability rate at the expense of other factors could have unintended consequences, as publishers have recently discovered. The way advertisers tend to optimize for viewability is at a basic level of just dropping low-performing sites that don't display 50% of an ad in-view for at least two seconds. In those instances, premium publisher sites can become collateral damage, despite the fact they deliver strong dwell time.
"When that's happened I've often noticed that certain quality sites with great dwell time can be excluded to the detriment of a campaign," said Nick King, founder of digital marketing consultancy Canton Marketing Solutions. "Predicting viewability is an educated guess, optimizing toward a viewable CPM is good practice, but just buying on a VCPM can miss opportunities."
VCPMs could unearth those opportunities if marketers use it as a stepping stone to looking at other metrics that more accurately reflect a user's attention. The Financial Times, for example, had tried to pioneer time-based metrics five years ago as a way to get buyers to embrace attention metrics.
"Good traders will always win because they buy on an impressions basis with an awareness of their VCPM but focus on delivering against performance metrics rather than just on viewability," said King.
Asics' move beyond the CPM chimes with the emergence of the quality CPM on some media plans. Pitched as a multi-layered CPM that covers any factors that could affect campaign performance and user attention like viewability and time of day, the QCPM has been adopted by media agency buyers at Hearts & Sciences and Essence. However, it's too early for Asics to adopt that sort of metric, said Bryant, particularly when there are several different versions of it.
https://digiday.com/?p=345455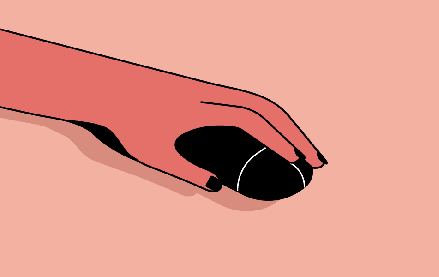 December 1, 2023 • 3 min read
People claim that the role of chief diversity officer is vanishing. However, AI is booming, and the CDO can help ensure responsible AI.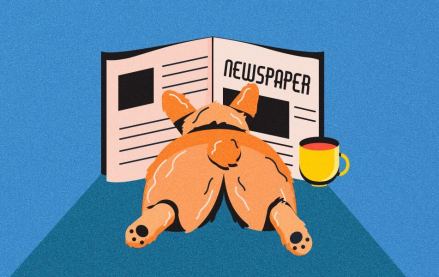 November 30, 2023 • 4 min read
Digiday+ Research found that publishers' programmatic ad revenue didn't quite live up to expectations this year, but they still see it as a growth area.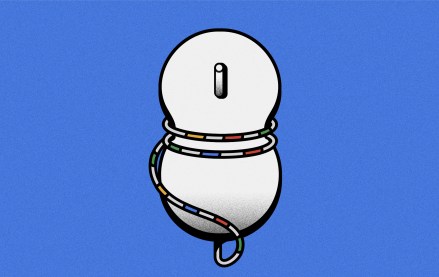 November 30, 2023 • 13 min read
For a couple of publishers, referrals from Google are down upwards of 60%.