CES Briefing: P&G's Marc Pritchard is focused on cross-platform measurement
January 9, 2019 • 7 min read
Keep up to date with Digiday's annual coverage of the Consumer Electronics Show (CES) in Las Vegas. More from the series →
Marc Pritchard's quest for transparency continues in 2019. As chief brand officer of Procter & Gamble, he has spent the past few years pressuring platforms, including Facebook and Google, to share more data regarding the ads running on their platforms, such as whether someone saw an ad and increasingly how many times a single person saw the marketer's ads across multiple platforms.
During an interview in a suite at the Palazzo that featured a self-playing piano, Pritchard described the progress toward transparency as "largely finished with round one." That initial round involved getting platforms to allow third-party companies to verify viewability, fraud, reach and brand safety.
The second round centers on platforms, like Facebook and YouTube, getting accreditation from the Media Rating Council for their ad metrics, a process that is currently underway for both platforms. "Others need to get going," Pritchard said but declined to say exactly who.
The next stage will require a greater degree of transparency into how many times an individual person sees an ad across multiple platforms so that advertisers like P&G can ensure they are not annoying people with too many ads for the same thing, which requires a level of cross-platform measurement that can be tough to attain in a walled-garden world.
"Those publishers, those media partners, that would be willing to share that [data], to allow us to not have that excess frequency, will receive dollars. That's probably the best incentive," said Pritchard.
Containing the frequency with which people are exposed to its ads is part of P&G's push to eliminate waste in how it spends its money. But that doesn't mean that the money P&G saves will be taken off the table altogether. Instead, the marketer would redirect it to "higher performance media vehicles," Pritchard said. "We're more than willing to spend as much or more media than we are today. This is not about reducing spending. It's about getting more effectiveness."
P&G has shown it is willing to reduce spending to pressure platforms. After YouTube's brand-safety issues flared up in March 2017, the marketer pulled back from advertising on the platform until April 2018 after Pritchard spoke with YouTube CEO Susan Wojcicki about how the platform was addressing the issue. However, P&G's YouTube strategy has undergone "fairly substantial changes," said Pritchard. He declined to detail those changes but said the company has switched from "pretty broad distribution" on YouTube to advertising against "far fewer channels."
However, YouTube isn't the only platform that needs to address brand safety. "Facebook has to also work on brand safety as well, and they're working on it," Pritchard said.
As the social network appends more pre-roll and mid-roll ads to videos on its platform, marketers like P&G are mindful of whether those are videos they want to be associated with. Facebook has rolled out tools to let advertisers know which publishers' videos their ads may appear against with options to block individual publishers, and it has an ad-buying program that puts a velvet rope around some publishers whose videos Facebook considers to be brand safe. "They're hiring a lot of people to be able to make sure — they recognize their responsibility," said Pritchard.
To what extent Facebook recognizes its responsibility to protect the people on its platform from bad actors looking to swing elections or siphon their data is another thing. Pritchard declined to say whether Facebook's controversial 2018 has led P&G to change how much money it spends on the platform. "I would say the issues that they've had to deal with really come down to protection and creating trust with their users. We're looking at the performance of the platform," he said.
Hulu's $1.45 billion pitch to advertisers during CES
"Oh my God, that's so sad," lamented Peter Naylor, svp of advertising sales at Hulu.
Sitting at a table inside the Aria Cafe — one of CES's more popular meeting spots for marketers and media execs — Naylor was responding to the news that I subscribe to Hulu's ad-free tier. He's not psyched about it. "If you watched ads [by paying for the slightly cheaper limited commercials tier], we'd make more money," he said between sips of an Arnold Palmer. "The ad-supported viewer is very — we sell a lot of ads. We're good at it."
It's not as if people like me have put Hulu's advertising sales to a halt. In 2018 Hulu sold $1.45 billion worth of ads, up from $1 billion in 2017. Naylor attributed that growth to more people watching Hulu and spending more time doing so. On Tuesday, Hulu CEO Randy Freer announced that Hulu has more than 25 million subscribers across its ad-supported and ad-free tiers and streaming TV service, a 48 percent increase year over year and that the amount of time people spend a month on Hulu increased by 20 percent last year. Hulu also grew the number of brands advertising on its platform by 50 percent year over year and increased its revenue from sponsorships of its original shows — a way for advertisers to reach people on even the ad-free tier — by 30 percent, said Naylor.
The 15 or so members of Naylor's team in town for CES will be parading these stats in the meetings they are hosting with advertisers and agencies in the four double-room suites that Hulu has booked at the Aria. "My sales guys are doing their momentum selling. Then we've got a lot of ad tech and marketing tech meetings happening with the operations side of the house," said Naylor, who pegged Hulu's attendance at CES this year to number around 60 people, including people from its tech, product, research and content teams. "This is probably the most meetings we've ever had at CES, this year," he said.
Mastercard's AR ambitions
Mastercard CMO Raja Rajamannar is exploring how augmented reality can play a role in both promoting its brand and addressing the marketing industry's dearth of talent. The credit card company has played with AR through partnerships with Saks Fifth Avenue and Marie Claire to see how the technology can be used in a retail environment, and he plans to spend some of his time at CES checking out new AR applications. But Mastercard has also employed AR to enhance its in-house talent. Mastercard has increasingly been assigning serious projects to interns in an effort to recruit top talent. For example, the brand assigned an intern to develop a working prototype of an AR app, an assignment that would have previously gone to a senior product manager, said Rajamannar. "It empowers them. And eventually when they have to make a decision of where they have to go [for work], hopefully, they'll choose the field of marketing and the company that has provided them with that experience," he said.
CES Hack: Badges
Many marketers and media execs spend CES holed up in hotel suites for meeting after meeting and never make it to the show floor at the Las Vegas Convention Center or even the C Space media and marketing conference at the Aria. Those people can skip the badge pick-up lines, according to Tim Sims, svp of inventory partnerships at The Trade Desk. However, anyone who does need a badge should try to keep it on their person as much as possible. A replacement badge costs $300.
What we covered

Coming Up
9 a.m.: "Audience Battle Royale: The Future of the TV Industry," with Discovery, Group Nine Media, Sling TV and Viacom at the Aria
9:40 a.m.: If CBS's measurement stand-off with Nielsen continues into Jan. 9, expect a standing-room-only crowd at the Aria for "Driving Innovation in Media" with CBS chief research and analytics officer Rada Subramanyam.
11:15 a.m.: One of the industry's foremost agenda setters, P&G marketing boss Marc Pritchard joins the marketer's research and innovation chief Kathy Fish for a fireside chat at the Aria.
11:40 a.m.: "Into the Zeitgeist: The Direct-to-Consumer Entertainment Economy," with Conde Nast, Discovery, Fandango, Hulu, Tubi and YouTube at the Aria.
1:00 p.m.: "American Privacy Regulations in a Post-GDPR World" at the Las Vegas Convention Center
1:30 p.m.: Twitter CEO Jack Dorsey and NBA commissioner Adam Silver talk about #NBATwitter at the Aria.
2:05 p.m.: WWE brand chief Stephanie McMahon on how the sports entertainment company has been growing its female audience at the Aria.
3:20 p.m.: Anyone wondering what's going on with Facebook Watch might get some answers during a fireside chat at the Aria with Facebook's head of content strategy and planning Matthew Henick.
https://digiday.com/?p=317590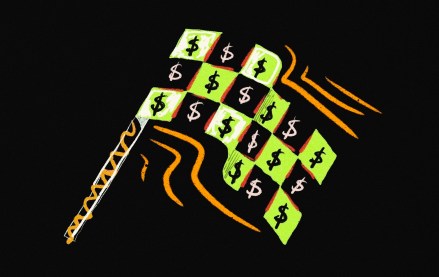 September 26, 2023 • 3 min read
With three Grand Prix races in the U.S. this year – Miami this past May, Austin in October and Las Vegas in November – the interest from U.S. marketers in Formula One has increased this year, according to agency executives, who say they expect that growth to continue next year.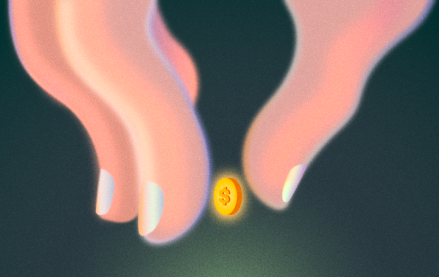 September 26, 2023 • 6 min read
A Digiday+ Research survey found that brands and retailers report using Facebook less over the last few years, all while the platform's value to their revenues and brands has increased.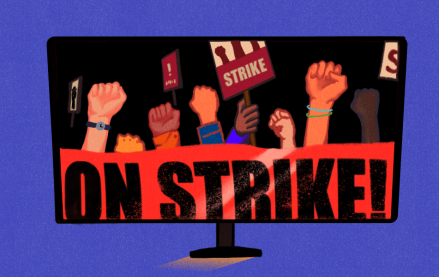 September 26, 2023 • 5 min read
The timeline for a return to business as usual – whatever that may mean now – is yet to be determined.