Vice is bringing its brand content measurement tool to the UK
November 14, 2017 • 3 min read
Vice wants to prove its branded content works globally. It is expanding its audience survey tool, Vice Voices, to new markets, starting with the U.K. in January 2018, with plans to open it to the rest of the world next year.
In the last few months, the company has used the audience panel dozens of times to inform editorial and commercial content in the U.S., according to Vice. For the last two months, the Vice UK team has been recruiting 2,000 panelists. In the U.S., the Vice Voices panel is 20,000. Globally, Vice has hired 30 data scientists to work on the project. Vice has partnered with insights firm Kantar, which is providing the technology back end through its product Lightspeed.
Depending on the package clients opt for, they will have access to raw data spreadsheets, survey responses, bespoke trend reports or more in-depth custom videos explaining the responses. Clients work directly with Vice on the surveys.
Marketers have long obsessed about reaching the younger, elusive audiences that Vice speaks to. This product aims to bring advertisers closer to understanding that audience, said Luke Barnes, chief commercial officer at Vice Media.
"The most valuable thing to Vice is our understanding of our audience," he said. "Now, we have this product at our disposal, and we have the robustness and the credibility to carry out research at scale."
There are, of course, a number of mass audience survey tools that publishers use to gain audience data, like GlobalWebIndex or YouGov. To differentiate, Vice is keeping the audience informed about how its responses will impact the editorial of brand content. For instance, the media company used Vice Voices to understand young people's attitudes toward sex; this sparked a weeklong content series about sex on Tonic, Vice's health brand. Respondents are also sent information about how their answers shaped the content. "We want to show audiences the change that was a result of their answers," said Barnes. "We're not just making a product in order to monetize it."
As well as managing the frequency — sending out too many surveys will devalue the data and frustrate the panel — Vice will maintain that the questions it sends out are on-brand. "This is a Vice panel tool; it's not something brands can white label," said Barnes. "We can't be patronizing or ask the panel questions about topics they don't care about."
The supply of branded content is getting more saturated: More branded-content partners want to help clients solve business challenges, rather than fix a simple communications problem. Publishers like The Telegraph and Bloomberg have developed more ways to show their branded content works. Almost all branded-content studios are finding ways to measure branded content in a way that values it, said Laura Wade, head of Chorus, Maxus' content and partnership arm. Wade hasn't had the chance to interrogate Vice Voices yet but will look for examples of how it will be applied. "The biggest challenge is that these tools end up being siloed as just a response to a brief," she said.
For Vice, Vice Voices is another tool in its arsenal to help brands understand its audience. "We're aware that proving how and why branded content works and delivers commercial results is a big challenge," said Barnes. "The industry is trending toward more project-based work rather than longer-term partnerships. We're trying to swim against that tide."
https://digiday.com/?p=263275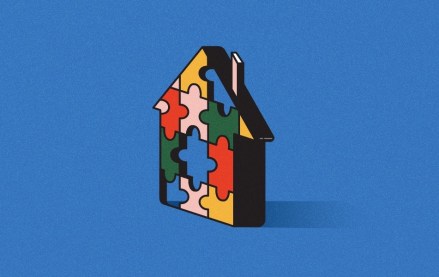 September 22, 2023 • 4 min read
Apartment Therapy's president Riva Syrop took the stage at the Digiday Publishing Summit to discuss the convergence of commerce and sponsorship revenue within its Small/Cool event.
September 22, 2023 • 4 min read
Media execs took stage at the Digiday Publishing Summit to discuss the growing importance of ROI in ad campaigns this year.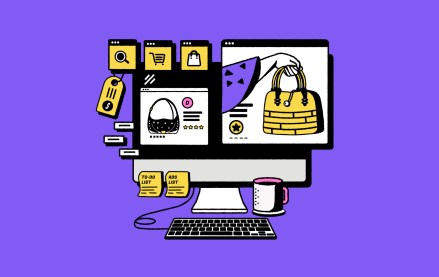 September 22, 2023 • 4 min read
CEO Satya Nadella said AI assistants will be as ubiquitous as PCs and will help users navigate across apps, operating systems and devices.