TikTok courts publishers with weekly newsletter previewing trending hashtags
September 3, 2019 • 6 min read
Media companies face a learning curve when adopting any new platform. As the newest major platform on publishers' and individual video creators' radars, TikTok is trying to shorten that adjustment period.
TikTok has been sending a weekly email newsletter to a select number media companies that previews the trending hashtags that the platform plans to promote on its Discover tab over the following week, according to sources at four media companies that have received the newsletter.
TikTok sends out the newsletter each Thursday, and it includes a list of up to roughly 10 trending hashtags, which have been a source of the app's booming popularity. For each hashtag, TikTok links to a live post on its platform that is meant to serve as an example for the kinds of videos that publishers or individual creators could produce to tie into the trend. It also provides the date for when it plans to start showcasing the trending hashtag on the Discover tab, which is TikTok's version of Instagram's Explore tab and features a curated collection of TikTok posts organized by trending hashtag.
It's unclear when TikTok began sending out this newsletter or how many media companies are on the distribution list. Multiple publishers that are active on TikTok have not received the newsletter, while multiple other publishers that receive the newsletter are not active on TikTok. A TikTok spokesperson declined to comment.
TikTok's newsletter appears to be a savvy move for a platform that has quickly emerged as a competitor to the likes of Instagram, Snapchat and YouTube but has reportedly struggled to retain its audience. After Chinese tech company Bytedance acquired lip-synching app Musical.ly in November 2017, it rebranded the app as TikTok in August 2018 and went on a spending spree to grow its audience. Last year, Bytedance spent $1 billion to promote TikTok, according to The Wall Street Journal. As of February 2019, 26.5 million people use the platform each month, and those people, on average, spend 46 minutes per day using TikTok, according to a pitch deck that TikTok shared with advertisers that month.
However, for as much as TikTok has grown, its growth hasn't been easy. A "significant majority" of new users stop using TikTok within 30 days, according to The Verge. That appears to be where the newsletter — and TikTok's creator charm offensive (plus that billion dollars in ad money) — comes in.
Publisher charm offensive
The idea for the newsletter is to give media companies a leg up on trends before they pop on the platform, according to the sources that receive the newsletter. The inside look is considered welcome by media companies because TikTok, like Snapchat before it, remains an enigmatic platform with its own patterns to which publishers are still familiarizing themselves. While a trend can emerge on YouTube and remain in the zeitgeist for months, on TikTok the shelf life is considered to be much shorter, only lasting for days before TikTok's audience moves onto a new craze. "The long tail is so much shorter on TikTok," said one media exec who receives the newsletter.
TikTok is considered unique among platforms in sending media companies a newsletter to apprise them of topics that the platform plans to highlight, according to a combination of media execs that do and do not receive TikTok's newsletter. They take the newsletter as a sign of TikTok's willingness to work with media companies and keep them in the loop, a gesture of collaboration that another media exec who receives the newsletter described as "refreshing."
The newsletter is one element of TikTok's broader media company charm offensive. The app has been particularly supportive of creators, inviting them to private events with TikTok's team and operating a Slack group for creators. The app also offers verified accounts for creators and publishers, which may seem like a minor thing but appears to be wildly important for public figures on social platforms.
Additionally, TikTok gives creators and publishers early access to new features, such as livestreaming. The app has been testing the feature with certain creators, and for the first Democratic presidential debate in June, TikTok arranged for NBC News to become the first news organization to stream a live video on the platform, an NBC News spokesperson said at the time.
If TikTok succeeds in encouraging publishers and influential creators to use the platform, their adoption of TikTok — and inevitable promotion of that adoption on their other platforms like Instagram, which has become a popular syndication service for TikTok videos — would effectively serve as free advertising. Any additional users or increased usage that TikTok receives would then help to attract the ad dollars it's been eyeing since it began testing ads on the platform in January 2019.
Some media companies, including NBC News and ESPN, are active on the platform. First Media has capitalized on TikTok's trending hashtags to help grow the audience for its food publication So Yummy to 1 million followers after joining the platform three months ago.
A couple of months ago, First Media saw a trending hashtag related to DJ Marshmello and cut a version of an existing So Yummy video that starring marshmallows disguised as superheroes. That video was featured on the TikTok's discover tab, according to Yuval Rechter, chief product officer at First Media. In a sign of TikTok's mutable platform, that video has received 168,900 likes, making it tied for the 23rd most liked of the 76 videos that So Yummy has posted to TikTok as of this writing.
Publishers' wait-and-see approach
However, other publishers have been taking a wait-and-see approach to TikTok. Multiple publishers that receive TikTok's newsletter are not active on the platform because they have yet to figure out their strategies for it. Not that there's too much urgency to do so; like Instagram's IGTV, TikTok has yet to roll out a monetization program that would incentivize media companies and established creators to prioritize the platform. But publishers' wait-and-see approach is also a symptom of the wariness publishers have in embracing a platform that is still early in establishing itself.
Even though the newsletter is meant to help publishers and creators prepare to capitalize on TikTok's trending hashtags, it's unclear to media companies how advantageous it is to have the heads-up. Multiple sources at media companies that receive the newsletter and have used it to inform the videos they produce for TikTok said that they haven't been able to gauge how much of an impact it has had on their videos' views or engagement rates.
Publishers that have not received the newsletter are similarly still trying to nail down what content does and doesn't work on TikTok. "I don't think any one brand or digital publisher has found a formula that works consistently. Part of that is the ephemeral nature of the platform. Part of that is also rapid growth and evolution," said a source at one publisher who has not received the newsletter.
https://digiday.com/?p=344945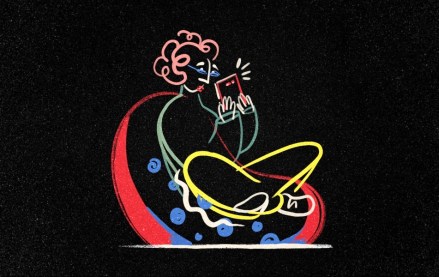 September 28, 2023 • 3 min read
The Financial Times has launched another lower-priced, subscription-based mobile app product a year after the debut of FT Edit to reach international readers.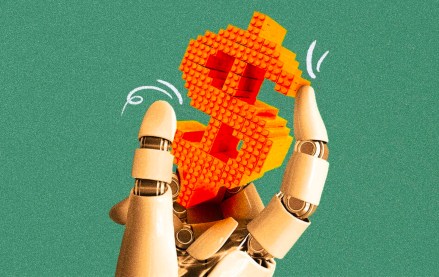 Publishers are starting to apply AI to their sales operations.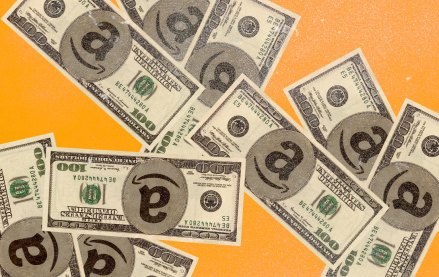 September 27, 2023 • 6 min read
The agency accused the e-commerce giant of conducting a range of anticompetitive behaviors that hurt both shoppers and sellers.