'Hard to justify investing resources': Publishers still cautious on IGTV efforts with lack of ads
July 11, 2019 • 6 min read
•
•
One year in, Instagram's dream of being a go-to source for long-form video is off to a slow start.
A variety of top publishers have used IGTV, but most of them still categorize their efforts as experiments — and few are devoting dedicated resources to it. One major hurdle is the lack of monetization on IGTV, despite mid-roll and pre-roll ads supporting similar content on Facebook Watch, Snapchat Discover and YouTube. This week, Instagram announced its branded content tool for IGTV, so all business and creator accounts can disclose paid partnerships that way. But there's no mention of formal ad units. Another issue is the lack of audience awareness and interest, as much as Instagram tries to legitimize IGTV through placements in the main Instagram feed and on users' profiles. In short, publishers don't yet see IGTV as a can't-miss opportunity.
"There's no mid-roll or pre-roll, so it's hard to justify investing resources into the content so we're really just repurposing content that we've made for other platforms. Instead of just shooting in the dark, we're taking what's working elsewhere. With Snapchat, from the get-go, we had a way to monetize the content we were making so it made sense to invest in original content but on IGTV, we can't justify it," said Maycie Timpone, editorial director of BuzzFeed Video.
BuzzFeed, known for its investments across social platforms (just this week, it launched a daily show on Snapchat), has been more cautious about IGTV. Its relied on repurposing video from other platforms, namely Snapchat and YouTube, for their IGTV channels. For example, a July 9 video from BuzzFeed of a sushi chef reviewing cheap sushi was previously shared on YouTube, where it received more than 4 million views.
IGTV definitely has eyeballs but not the kind of giant numbers Instagram has. The IGTV app has been downloaded about 7.9 million times globally since its debut in June 2018, according to Apptopia. The app had its biggest month for downloads during that launch month. Apptopia estimates the app has 1.8 million monthly active users, which is a far cry from Instagram's more than 1 billion monthly active users. However, Instagram users can watch IGTV without having the standalone app, either on desktop and on mobile.
Instagram's improvements to the product — previewing IGTV content in Instagram's main feed and supporting horizontal videos — have kept publishers still interested in IGTV. BuzzFeed's Timpone said her team has anecdotally seen more people watching their IGTV videos even since Instagram added teasers.
Meredith has remained committed to exclusivity for IGTV. Over the last year, Meredith has launched 20 IGTV shows across 13 brands, including a beauty show for Real Simple, a confessional show for HelloGiggles and a vegan cooking show for Eating Well. Meredith's nearly 200 videos for IGTV have garnered 40 million total views and more than 200,00 views per episodes, on average. That's up from 20 million total views in April. Four of its series averaged more than 500,000 views per episode, said Andrew Snyder, svp of video at Meredith.
"According to our research, people who follow Meredith properties open Instagram over 30 times per day, so we saw IGTV as a way to produce and distribute a different type of video we're used to making on a highly-engaged, vertical, mobile platform that we know our audience loves," Synder said.
Publishers are seeing IGTV as a place to experiment with longer content catered to Instagram's younger demographic. CNN, for example, has produced several character-driven stories exclusively for IGTV. Several of these videos have highlighted people who are popular on Instagram, such as a Feb. 7 video of dancer Donte Colley, March 6 video of beauty blogger Shalom Blac and May 3 video of makeup artist Hung Vanngo. CNN also has shared clips from its TV shows, which are now better to view thanks to Instagram adding support for horizontal videos in May. On July 9, CNN posted a clip of the U.S. Women's National Team co-captain Megan Rapinoe's message to President Trump from her interview with Anderson Cooper.
"There are moments like with Rapinoe last night where that's a standout TV moment in a great interview that lends itself to IGTV because everyone is watching how these women are celebrating their victory. I think some of our best reporting and journalism is going to happen on TV and IGTV lets us bring our TV moments to the Gen Z audience," said Ashley Codianni, CNN's executive producer of social and emerging media.
ESPN also has been bullish on Instagram overall as a place to grow its audience, especially with women and Gen Z, beyond TV. Ryan Spoon, svp of digital and social at ESPN, said ESPN focuses on graphics, images and personality-driven storytelling on Instagram. For IGTV, specifically, they've been experimenting with videos on the main ESPN account and on the SportsCenter account, including specific shows. ESPN's IGTV is home to the show "What's Good" with Treavor Scales. A June 26 episode about "Space Jam 2" has received more than 1 million views.
"'What's Good' with Treavor Scales [has] been good. It's a more casual look across sports but also pop culture and our [TV] shows have been doing a good job as well, 'Get Up,' 'First Take.' We're seeing real growth there. When done properly, it's quite engaging," Spoon said.
Similar to BuzzFeed, digital video publisher Jellysmack is focused on repurposing content for IGTV. Jellysmack previously dedicated its efforts to Facebook but has more recently been focusing on Snapchat and Instagram, including IGTV. Its account Beauty Studio has posted 59 IGTV videos, 23 of which have received more than 1 million views and 13 of them have reached more than 5 million views. Its account Gamology has 24 videos with more than 1 million views.
"We tested different formats and while [Instagram's] feed is more similar to Facebook in terms of content performance, IGTV is more similar to Snap. It's less about viral videos and more about premium content. That's why we use a host for most of the show or sometimes of voiceover as well," said Michael Philippe, co-founder and CEO at Jellysmack.
To continue investing in the app, publishers said they would like to see more analytics and monetization from app. At Facebook's Creator Day this week ahead of VidCon, Facebook announced it would be integrating Instagram insights, content management and publishing tools for Instagram feed and IGTV into Facebook's Creator Studio. But publishers said they would like to see more insight into where the audience is coming from and demographic information.
CNN's Codianni said with the lack of monetization, she sees IGTV as an audience play for her team.
"I just think the audience we're cultivating and creating is really powerful. They are that next-generation audience. The hope is obviously that monetization will come," Codianni said.
https://digiday.com/?p=340536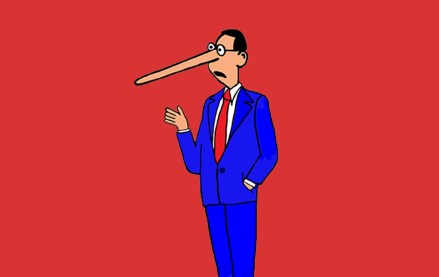 October 3, 2023 • 7 min read
•
•
A new definition for MFAs is available but the vague nature of the guidelines is leading to a lack of standards that might prevent adoption.
October 2, 2023 • 1 min read
•
•
The publishers who attended DPS were focused on the potential upsides of applying the technology to their operations while guarding against the downsides.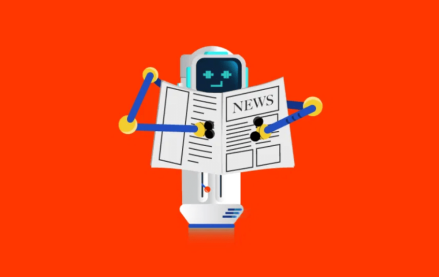 October 2, 2023 • 4 min read
•
•
Now that ChatGPT users can surf the internet for information, some publishers are reconsidering the weight of the issue.