'Bridge the gap between China and here': To grow beyond lip-syncing teens, TikTok seeks out creators
August 10, 2018 • 4 min read
•
•
TikTok
Musical.ly climbed the app store rankings in 2016, attracting millions of lip-synching teens. It became a daily hobby — a sexualized competition for some and comedic relief for others.
But teens and singing could only go so far in the fight for attention on smartphones, or at least that's what its owner, Chinese media company Bytedance, decided. On Aug. 2, Bytedance merged the app with TikTok, another one of its apps featuring a much larger market overseas.
TikTok focuses on short-form video and livestreaming. Think Instagram, except everything is vertical video. The content is reminiscent of Vine, where anyone can try to create a viral trend or just make their own funny video. TikTok's team has spent the past few years courting Instagram influencers overseas and reported 500 million monthly active users in June. Now, it's embarking on the charm offensive in the U.S. to attract more users and, eventually, advertisers.
"From a branding standpoint, it may be a short-term challenge, which, if they can overcome, could set them up for long-term success. Musical.ly has potential and already has expanded beyond lip-sync videos, and if it wants to go mainstream, it's going to have to move beyond that niche," said Brendan Gahan, evp at video agency Epic Signal, who has worked on influencer deals with Musical.ly.
One way to do that is appeal to creators. To celebrate the union, TikTok hosted a party for creators in Los Angeles on Aug. 1. Shira Lazar, CEO and on-air personality of What's Trending who has been creating for and helping others grow on Musical.ly for years, attended. A key message was TikTok's global reach, she said. Instagram may be crushing Snapchat and encroaching on YouTube, but only TikTok has access to China.
"The Musical.ly founder who was on stage said he really wants to bridge the gap between China and here. All the creators from Latin America to China to here [create] a borderless creator ecosystem, and for me, that's a beautiful thing," Lazar said.
https://t.co/vaIuTLbM5y announces at their party in Hollywood last night that they are now #TikTok!! Excited for this rebrand and merger, it will be more appealing to a wider age range of users and creators. pic.twitter.com/ju9ojSWsG6

— CJ OperAmericano (@OperAmericano) August 2, 2018
TikTok has users in Asia, Europe, Latin America, Middle East and India, said TikTok's head of global marketing, Stefan Heinrich. He joined TikTok after working at Musical.ly and leading product marketing at YouTube Red.
TikTok is for "people that love to enjoy irreverent, carefree and trending, real short videos. TikTok videos capture their attention quickly. We believe time is valuable, so that's why the slogan is, Make every second count," Heinrich said.
Yet creators only have so much time. YouTube, Instagram and even Snapchat already have established relationships with creators as well as advertisers. TikTok, for its part, has had experience luring creators in other markets as it's expanded. The team recruited popular Instagram creators in Indonesia and in Thailand, for example, KrAsia reported.
TikTok also hasn't introduced a formal monetization program. For now, select creators can livestream on TikTok, and the app takes a cut of earnings via in-app tipping (100 coins cost $0.99). TikTok allows influencers to strike their own sponsorship deals with brands, where the app doesn't take a cut.
For some creators, Musical.ly (now TikTok) has helped diversify their audiences and make money. Actor Billy Mann, who's popular on Snapchat, said he was introduced to Musical.ly by a top creator in 2017. Influencer marketing on the app has since become a substantial form of income for Mann.
"It's good side revenue that pays all of my bills now," Mann said. "There are massive amounts of money on TikTok, just like money is being made on Instagram or Facebook."
One monetization issue Musical.ly creators have had is a poor pricing structure. New creators, who don't know the going rate for influencer marketing on other platforms, took cheap deals on Musical.ly in comparison to the number of followers they have and the engagement they receive on posts, Mann said. Musical.ly wasn't the one orchestrating those deals, but now it is up to them and the creator community to explain the value.
"We're breaking through these stigmas that are like, 'Oh we're just goofy people who will do this because it's fun.' We're independent contractors trying to make a living, producing our content, casting our projects," Mann said.
https://twitter.com/mannbillyreal/status/1022203682119548928
TikTok has steep competition. The U.S. market for digital ad dollars is already dominated by Facebook and Google. Musical.ly had been shopping ad units to agencies shortly before the merger with TikTok. Later this year, TikTok plans to launch ad products in the U.S., TikTok's Heinrich said.
Lazar suggested TikTok should emphasize what makes it unique.
"They're huge. But are they as credible and relevant as Snapchat, Instagram, YouTube? What does it mean to be a TikTok star? What does it mean to go viral on TikTok?" Lazar said.
https://digiday.com/?p=298446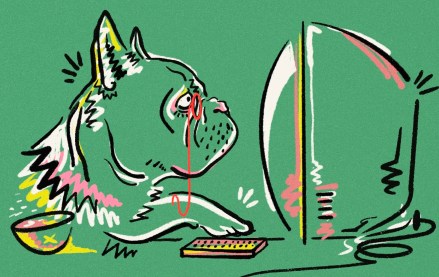 October 2, 2023 • 7 min read
•
•
When it comes to agencies, both of Meta's older sibling social media platforms may be past their primes.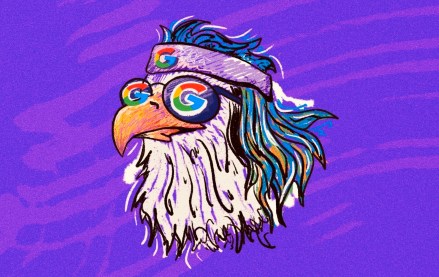 October 2, 2023 • 3 min read
•
•
The legal battle sees Apple and Google et al attempt to conceal their inner workings, developments that mirror the experience of their media customers.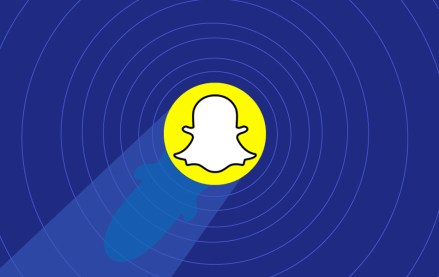 September 29, 2023 • 3 min read
•
•
"We are not diminishing the importance of AR," he said. "In fact, we are strategically reallocating resources to strengthen our endeavors in AR advertising and to elevate the fundamental AR experiences provided to Snapchat users."