'They value what we think': TikTok launches a charm offensive for video creators
March 20, 2019 • 5 min read
While preparing to file his taxes, Billy Mann had a few questions about how to categorize the "tips" — the in-app gifts that can be exchanged for cash — he received from TikTok users so he sent a quick email to his contact there. The rep answered in "like a minute," Mann said. A video creator who gained fame on Snapchat and now has 1.1 million fans on TikTok, Mann said that kind of service shocked him.
"The more conversations I have with TikTok, the better I feel. Being involved in conversations makes [creators] feel needed and important. I think the future looks really bright." Mann said.
TikTok, the short-form video app owned by Chinese tech company Bytedance, has been on a charm offensive to video creators, and it's working. Several video creators, who have worked across other social apps, said TikTok's team has been helpful and supportive since the app rebranded from Musical.ly to TikTok last August. That's quite unique compared to the experience they had working with other apps like Vine, Snapchat and Instagram in their early years. So far, it's encouraged creators to use the app more and promote it to their peers.
Some of the verified users of TikTok have been with the app since Musical.ly. For example, Mann had attended VidCon this past year with Musical.ly to promote the app, prior to its rebrand a few months later. Nathan Piland, a rapper who has 2.1 million fans on TikTok, said he believes he was one of the first 100 people verified on Musical.ly when he joined about three years ago. But since the app transitioned to TikTok, his relationship with the company has gotten stronger.
"I have a lot of Snapchatter friends who used to be on Snapchat and [creator relations] was the main problem. I think apps working closer with creators is growing. I have a weekly phone call with TikTok or go into a meeting with a partner manager, and I can text them," Piland said.
Jesse La Flair, known for his parkour and stunts across platforms and in film, also was active on Musical.ly. He won a talent competition called "One Million Audition," which included a cash prize and a quick trip to Texas to film a video. A couple of months later, Musical.ly invited him to a party where they revealed the rebrand to TikTok.
"That was my first time ever seeing that in person. I know YouTube people who have 100 million subscribers might still be going out to events [like that], but I don't think YouTube really cares much about those people," La Flair.
Over the last seven months, TikTok has continued to court these creators with in-person and online support. Mann has traveled to Catalina and South Korea with the TikTok team for events. In December, La Flair was one of the creators invited to a mansion in the Beverly Hills to meet other fitness-focused creators and collab on videos. The house was branded with TikTok swag, banners, stuffed animals and even a red carpet, he said.
Beyond events, TikTok manages Slack groups for creators. Most of the conversations were about tech support issues, creators say, but it also helped them meet other people and think of ways to collaborate. That especially helped creators who aren't based in Los Angeles, where Bytedance has an office. TikTok has been growing its team for creator support and partnerships. In January, the company hired Vanessa Pappas as general manager, after she had spent nearly eight years at YouTube. TikTok declined to share how many employees it has supporting creator relationships.
"I now live in Southern California, but when I still lived in Utah, I felt like there was a TikTok community," Mann said.
Recently, TikTok shut down the Slack groups apparently in favor of more one-on-one support, a creator said. Some creators have replaced them with their own WhatsApp groups for the community.
TikTok's team doesn't just provide technical support for creators. They also ask for advice and feedback on product decisions. Earlier this year, TikTok invited some creators to its headquarters to discuss new analytics. That product is currently in beta.
"I've visited the office in the past and when I was there they made the focus point of the visit to be 'how they can they help me more on the platform.' I love that they value what their creators think because they understand that the content creators are the heart of the app," said Drea German, aka Drea Knows Best, who has more than 2.5 million fans on TikTok.
Every creator can access TikTok's user support and potentially receive a specific representative if they reach a certain level of fame. Yet, Austin Livz, who has more than 707,000 fans on TikTok and is verified, said he recently lost the ability to live-stream, and he hasn't received a reply from TikTok's team on why that happened.
Since then, he's been investing more of his time on Instagram. Other creators aren't exclusive to TikTok either. Mann and German have both been active on Lasso, Facebook's copycat app of TikTok. Mann said he has participated in some focus groups with Lasso executives and other creators to chat about the product. He found the experiences working with TikTok and Lasso to be different due to how basic Lasso's product is at this stage.
"It's cool to be a part of conversations of creating an app, literally the ability to comment was just implemented, and it's cool to be a part of [Lasso] because it's connected to the other apps, like I can share to Instagram," Mann said.
But TikTok's continued support of creators has kept them happy, for the most part. German said she'd like to see more monetization opportunities such as ad revenue sharing similar to YouTube in the future. For now, creators can make money through in-app gifting in live-streams and through brand deals, some of which are orchestrated by TikTok. German said she's worked with Netflix, Google and several younger apps. Mann said he has appreciated TikTok's willingness to support him in other ventures beyond the app.
"I expressed goals of being in TV and film, and [TikTok is] making those connections. People come into TikTok for different reasons, like for music or for acting, and you can tell the team supports that," Mann said.
https://digiday.com/?p=326715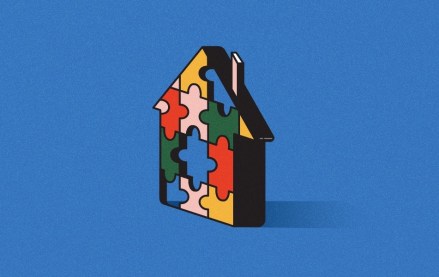 September 22, 2023 • 4 min read
Apartment Therapy's president Riva Syrop took the stage at the Digiday Publishing Summit to discuss the convergence of commerce and sponsorship revenue within its Small/Cool event.
September 22, 2023 • 4 min read
Media execs took stage at the Digiday Publishing Summit to discuss the growing importance of ROI in ad campaigns this year.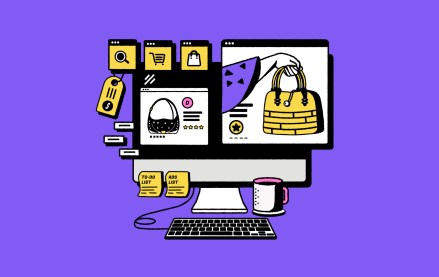 September 22, 2023 • 4 min read
CEO Satya Nadella said AI assistants will be as ubiquitous as PCs and will help users navigate across apps, operating systems and devices.