'There's just so little trust': Marketers have growing suspicions of kickbacks in ad tech
September 12, 2018 • 6 min read
•
•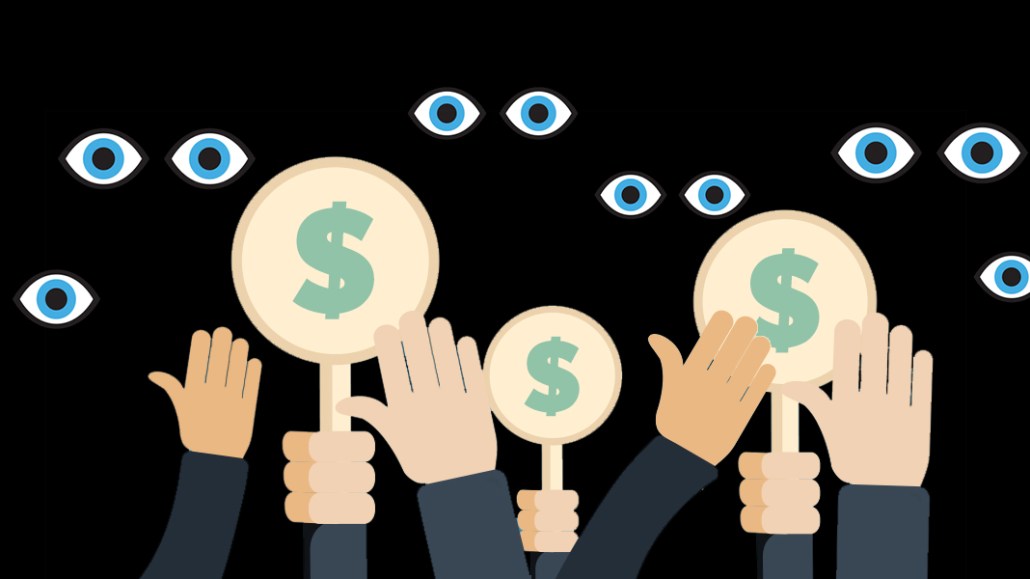 Two years since the ANA unleashed its scathing report that exposed the practice of ad agency kickbacks, advertisers are increasingly questioning agency partners about whether the tech they choose is influenced by vested interests, according to industry sources.
Fourteen current and former marketers and media buyers said hidden fees that agencies get from media owners are still rife, two years after the buy-side publicly lambasted them. The marketers and buyers said they suspect the same is happening with ad tech, whose murkiness enables agencies to keep receiving kickbacks and rebates even as brands scrutinize the practice more.
The practice may be legal, but it's still controversial. The worry among marketers isn't so much that agencies make money on the side; it's that it's being done behind their backs. Agencies favoring the media owners that offer the largest rebates are tolerated by advertisers in the U.K., whereas in the U.S., a report by the ANA that those deals were "pervasive" sparked advertiser outrage. Since those revelations, advertisers on both sides of the Atlantic have clamped down on those sorts of deals, giving agencies an incentive to make money in other ways.
Quid pro quo arrangements, mysterious fees
In the case of ad tech, kickbacks to agencies are not always as simple — or as cash-based — as those from media owners, said the executives. A common example of an arrangement goes like this, according to two ad tech executives, speaking on condition of anonymity for fear of losing business: A media agency awards a $10 million contract to an ad tech vendor on the proviso that it pays them $1 million for consulting services. No consulting services are actually provided, but the $1 million still ends up on the agency's books. Those same executives said ad tech vendors give agencies kickbacks to become preferred partners for services like brand safety and viewability. Agencies can also make money when they own part of the ad tech they put on media plans, which could inflate the value of that business to potential buyers.
Another concern for advertisers is that they lack a complete picture of how their money is being spent, making it hard to tell if they're getting a fair deal.
"I have seen plans showing 30 to 40 percent of the budget being diverted to fees of various kinds," said a former marketer for an advertiser. "It wasn't prominent, but it wasn't hidden either. So I suspect it was a mixture of a few people maybe knew the total truth of why and where the money was going, but most just didn't question it."
One senior marketer at a global consumers goods advertiser complained that some of the fees they paid an agency to manage ad tech on its media plans were hidden. The advertiser decided it was easier to manage the technology themselves than figure out where the money was going.
"I am not aware that agencies make a commission on recommendations of ad tech," said the senior marketer. "But I am very aware that they mark up the actual cost of tech when they resell to brands. I believe most big advertisers see this as a major issue and a key reason for why we see so many programmatic set-ups with direct contracts, even if execution remains with an agency."
Agency ownership in ad tech firms
It's well known that network agencies have accumulated stakes in ad tech firms. The acquisition of AppNexus by AT&T earlier this year, for example, generated £169 million ($219 million) for WPP, according to the group's latest earnings. That's a significant financial return for a business WPP held a 15 percent stake in. As publicized as the partnership was, not every advertiser knew about it. And when that stake was revealed to advertisers by WPP or AppNexus, some of them declined to spend, one source said.
A source with knowledge of how deals were brokered at AppNexus said WPP never had any contractual obligation to use AppNexus technology with clients. But, the source said, "While clients were very aware of the relationship between the two businesses, there were a couple of occasions where brands said they didn't want to work with AppNexus as a result of the [WPP] investment."
A statement from GroupM, which was one of the main customers of AppNexus while its owner WPP had a share in the business, read: "We're transparent with clients about any WPP stakes in companies at work in their media plans. Xaxis have never used AppNexus exclusively and work with other DSPs including Google's DBM, TradeDesk, and more recently Amazon Advertising Platform when available and appropriate. AppNexus have been a preferred technology partner who've helped us to achieve market-firsts like launching Xaxis' AI capability, COPILOT. AppNexus is a well-regarded DSP and our clients continue to use them extensively because of the value they deliver."
Scrutinizing fees, ownership interests
Advertisers today are increasingly on the lookout for where their agency's impartiality might be compromised.
More sophisticated marketers are starting to insist on knowing upfront whether the agency has a vested interest in any vendor put on their media plan. Some advertisers like Nissan go as far as insisting full audit rights over any relationship with such vendors.
"Ad tech vendors or mobile agencies do pitch us their rebates sometimes," said Simon Lejeune, head of user acquisition for flight-booking app Hopper. "But to be honest, there's just so little trust in the space due to the whole fraud situation, the complexity of who really owns the inventory and who has access to it, that we usually disregard claims of discounted pricing. If they do have better prices, we don't even really need to know; it will show in their overall performance."
Part of the reason these alleged agency practices persist is because marketers don't do enough due diligence. Some advertisers are still oblivious to the tactics agencies use to offset the hidden fees they got from publishers. Others skip the verification step, even though it's widely known that holding groups have a preference for the vendors they are close to.
"We've tried to repeatedly sell to one of the big networks across the U.K., the U.S. and Asia, but they are systematically organized to not buy our product," said one senior executive at an ad tech firm. "We aren't the best sellers, but we do work with two other large holding groups and increasingly directly with brands, so it can't be the technology or the proposition as to why this particular network won't work with us. We suspect they must be making more money by working with other ad tech firms."
The amount of media that will be traded over these technologies is only going to increase, so advertisers need to get up to speed, and quickly.
"It's one thing to point the finger at agencies, but at the end of the day, the ultimate responsibility for where an advertiser's budget is spent lies with the advertiser themselves," said John Broughton, a consultant and former head of performance marketing at price comparison site Confused.com. "Unfortunately, you can't manage what you don't understand, and the level of knowledge of the ad tech market in the advertiser community today just isn't strong enough."
https://digiday.com/?p=295745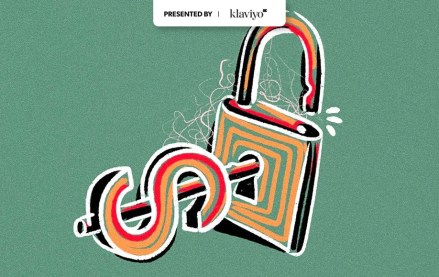 December 8, 2023 • 5 min read
Future plc's CFO Penny Ladkin-Brand announced on Thursday that she is stepping down, as the U.K.- based media company reported declining revenues and a new two-year investment plan to get back to growth.
December 7, 2023 • 13 min read
In this week's Media Briefing, publishing executives share how the task forces they created earlier this year to oversee generative AI guidelines and initiatives have expanded to include more people across their organizations.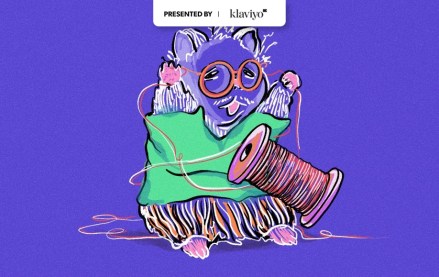 December 5, 2023 • 6 min read
News publishers are cautious to pour more resources into Threads, as limited available data makes it difficult to determine whether investing more into the platform is worth it.