SXM Media's Lizzie Widhelm on the challenges advertisers face with podcast ad buying
November 24, 2021 • 6 min read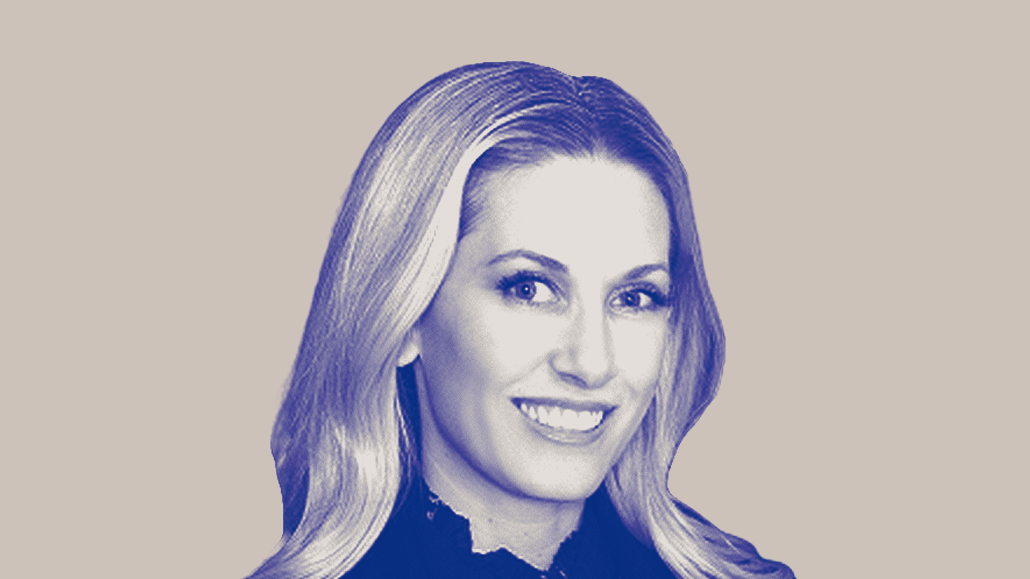 Podcasts are a booming space for publishers and advertisers alike: podcast ad revenue is expected to reach over $1 billion this year, and about 80 million Americans are now weekly podcast listeners, a 17% increase over 2020, according to Edison Research. Popular shows like The New York Times' "The Daily" get more than four million downloads per day. But the ad market is still being developed, and as a result advertisers are dealing with challenges around measurement, targeting and programmatic ad insertion.
Digiday spoke to Lizzie Widhelm, svp of ad innovation and B2B marketing at SXM Media, to find out how SiriusXM Holdings' combined ad sales organization is approaching these issues, what solutions are to come in the future, and where she sees the industry going in 2022.
Widhelm oversees the SiriusXM, Pandora and Stitcher platforms at SXM Media, a role she took on in May after nearly 16 years at Pandora, which SiriusXM acquired in 2019. SXM Media's programmatic ad solution lets advertisers buy inventory from Pandora, Stitcher and SiriusXM, as well as podcasts from outside publishers such as NBC. SXM Media's podcast network reaches 45 million U.S. listeners, according to the company.
The conversation has been edited and condensed.
While podcast advertising revenue is expected to be over $1 billion this year, programmatic buying represents less than 5% of that revenue. Why do you think that's the case?
Let's say there's 100 million impressions out there — there's way more, but just for easy math. Most of those impressions in many of these shows are hearing a host-read ad. Either the creator feels like it keeps the show authentic or they want control over every single ad that runs.
We have to go to every single show and talk to them about dynamic insertion, about what programmatic is, which is not the ability to approve every single ad — a machine takes over to assume the role of the approver to put an ad in your show. This brings up so many questions: What are the rules for how creative can sound? Can it have music or not? I have an exclusive with this mattress provider so no other mattress provider can run?
We have to modernize the technical process around how ads show up in shows. We have been doing that for over a year now, with over 5,000 shows under our umbrella, and many of them have moved over to allow for programmatic ads to be delivered in their show. The CPMs are strong, the demand of brands that want to buy programmatically are great brands, creators are excited about the brands we show them — and they can be excited about their show [having] a programmatic transaction model. It takes some time to modernize the ecosystem, but there is so much potential to grow the total pie.
What are some of the measurement hurdles that still exist with podcasts?
One of the things the industry is going to really grapple with is downloads versus impressions. The definition of the two is important: if I download a show and don't listen to it, that's a download, but if I'm served an impression I've actually loaded the show and it is streaming to my ear. It's the opportunity to listen to an ad. It is important to understand the difference. The gold standard is someone actually listening to the show, not just "Did they have a subscriber alert turned on but didn't listen to it?"
That's the other area of measurement we will need to get some agreement on in the industry: how we are going to measure total audience size, the total available inventory to advertisers. These challenges are all coming in this appropriate time frame. We just have some modernization to take on.
What measurement tools is SXM Media developing to address these issues facing advertisers?
We are building the ad tech for the future and measurement solutions for the future, so clients feel like they can plan, produce, buy and measure in this ecosystem. Advertisers want planning tools and to understand where audiences are. Our targeting solutions allow brands to topically target, and understand audiences by gender and geo for networks. They want the audience targeting that they're used to. And on the post-sales side, a way to measure their ROI. We are working hard, with our vendors, on location measurement, sentiment analysis, audience segmentation, audience-based buying tactics and ad effectiveness measurement that [advertisers] expect.
In what other ways is SXM Media working with advertisers to help them buy ads and target the audiences they want to reach?
[We] are helping to educate the advertiser marketplace. We launched AQ Academy, a training academy to help onboard [advertisers] to the podcast space and teach them everything they need to know to be a well-educated podcast buyer. We also have an in-house creative consultancy putting out a best practices creative playbook to give marketers [a guide] on what to think about when buying host-read ads or even custom work in a show or announcer format, like how long it takes to turn around an announcer versus host-read ad.
The power of our offering is we reach 150 million listeners a month, so we see and collect multiple data signals across multiple apps. We are working on a really compelling solution for true audience targeting at the user level for podcasting that can be combined with contextual targeting. In podcasting, both [audience and contextual targeting] matter. If you're watching a news show versus a true crime show, it's an opportunity to deliver a different type of ad. Contextual is important, but true audience identification strategy on top of it will really push us into the next phase of growth in this space.
Programmatic ads seem to be a pain point for some advertisers. It seems they want the ability to dynamically insert an announcer-read creative spot through automation into various podcast shows, but host-read ads continue to dominate. Why is that the case?
Not all podcasts are the same. For certain shows, you can insert a commercial break where you could easily have announcer-read ads that make a ton of sense. Some shows are so intimate, so specific, that maybe to interrupt with an announcer won't feel natural. What we are doing with our partners is figuring out when is the right time to have an ad break. TV has been doing this for a long time; Hulu does this. It's really about finding the right prescription, the right break moment on all these different show types.
One good example is NBC News through Dateline [has a podcast called] "Mommy Doomsday." It was top of the charts a couple months ago. Lester Holt and other voices involved in the show weren't going to record host ads, so it was 100% announcer-read ads in the show and it's a fantastic listening experience. It's an example of a huge media brand recognizing they have great content, with a show at the top of the charts and they can monetize it really well with great brands. So, not everyone is starting from a place of worry. Many are understanding what announcer-led creative programmatic transactions [can do]. This is happening now. Creators and media companies understand that leveraging modernized ad technology is a great way to monetize their content and also to be able to access a diversified advertiser pool.
This article has been updated to reflect that SiriusXM acquired Pandora, which a previous version had stated was acquired by SXM Media. It has also been updated to correct Widhelm's quote saying, "We have to modernize the technical process around how ads show up in shows;" a previous version quoted her as saying "monetize" instead of "modernize."
https://digiday.com/?p=433592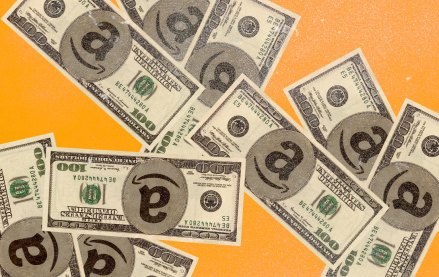 September 27, 2023 • 6 min read
The agency accused the e-commerce giant of conducting a range of anticompetitive behaviors that hurt both shoppers and sellers.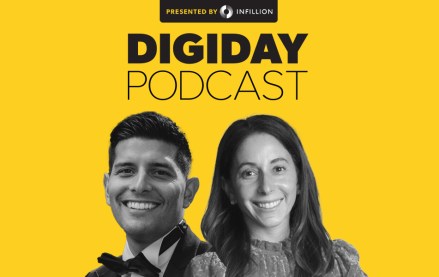 September 26, 2023 • 3 min read
In a live recording during the Digiday Publishing Summit, the news executives called for more nuanced conversations with advertisers around their brand safety concerns.
September 26, 2023 • 4 min read
After investing in one generative AI startup and suing another, the company will let customers create images on its website and an API.