Podcasters focus on expansion and reach despite slower ad revenue growth at upfronts
May 12, 2023 • 6 min read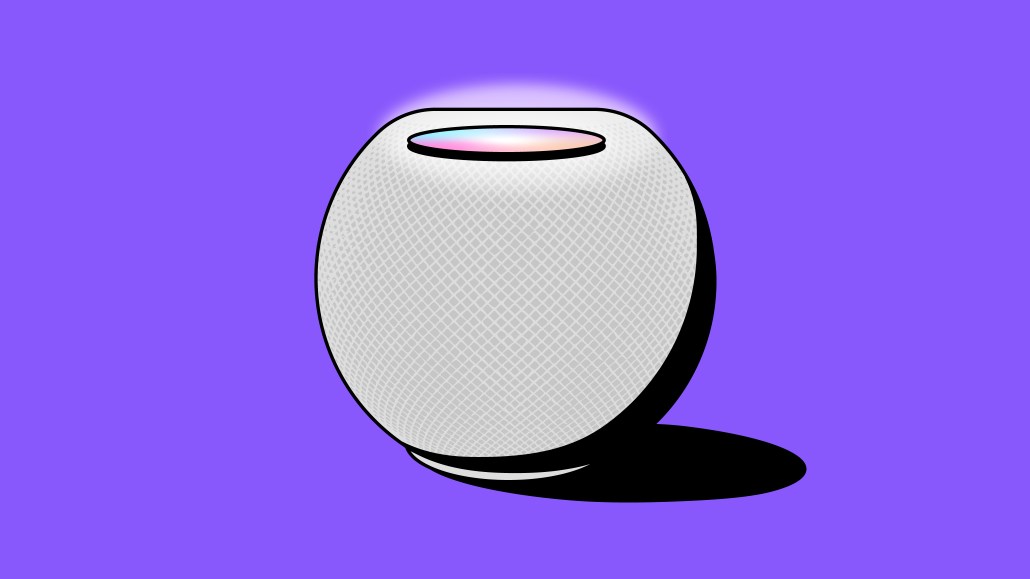 Ivy Liu
Despite the challenges bringing the boom of podcasting back down to the Earth, podcast networks and advertising platforms were optimistic about the continued growth of the medium in their presentations to marketers at the IAB's annual Podcast Upfront held in New York City on Thursday.
As podcast networks and platforms announced new shows and measurement tools and shared stats on how ads have led to lifts in brand awareness, they continued to push marketers to spend more money in the medium, which they argue isn't getting enough ad spend relative to the growth and listenership in audio.
"Today, two out of every three people have listened to a podcast. And young people in the U.S. are spending nearly as much time with podcasting as they are with linear TV," said Jeanine Wright, COO and gm at Wondery. "That's why podcasts can no longer be an experimental bucket of your annual spend. They are now a must-buy for advertisers looking for premium content at scale."
The key details:
Despite the recent advertising slowdown, layoffs and cutbacks in podcasts, audio companies and hosts focused on the growth and reach of of the medium
A new IAB study shows podcast ad revenue is still growing, but has slowed
Upfront presentations spotlighted diverse voices
The buzz around AI has hit the podcast industry
iHeartMedia touted its new branded content studio, called Ruby. Read Digiday's exclusive story on why iHeart is doubling down on custom podcasts here.
Paramount, which was supposed to present onstage on Thursday morning, dropped out at the last minute. A Paramount spokesperson told Digiday the company pulled out of the event due to the ongoing writers' strike, but declined to provide further information.
IAB: podcast revenue still growing, but slower
The IAB dropped its annual report on the state of podcast advertising on Thursday, and Eric John, vp of the IAB's Media Center, reviewed the results.
The main findings:
U.S. podcast ad revenues grew 26% in 2022 over 2021 to $1.8 billion.
This growth was significantly less than the 2021 report, which showed a 72% year-over-year growth in podcast ad revenue, according to the IAB's U.S. Podcast Advertising 2022 Revenue & 2023-2025 Growth Projections study, prepared for IAB by PricewaterhouseCoopers. However, podcasting continues to be one of the fastest growing digital channels compared to other media (total internet ad revenue grew 11% over the same period), according to the IAB.
Typically Q4 attracts the largest percentage of ad revenue share, but Q4 2022 fell to 29%, the lowest level seen in the last six years, which "reflects the overall deceleration in ad spend as the year progressed," according to the report.
Podcast ad revenue is projected to more than double between 2022-2025 to about $4 billion.
Advertisers in advocacy, education and home improvement categories, among others, collectively drove 28% of all podcast revenues — a 250% surge since 2019, said John.
Sports (15%), society & culture (14%) and comedy (14%) are now the top revenue-generating content genres, taking the lead from news and political opinion content. It's the first time since 2018 that news is no longer the top revenue genre.
John said this is likely due to the return of live, in-person sports and lifestyle events, and the fact that 2022 was not a major election year.
New and diverse voices
The Podcast Upfronts also put a spotlight on the diverse voices in the medium.
iHeart touted shows that focus on sports, comedy, Black and LGBTQ audiences. Sony is working on a new podcast with Michael Harriot on the "little known stories" in Black history, launching on Juneteenth. The Alive Podcast Network and Futuro Media had sessions devoted to touting their ability to reach Black and Latinx audiences, respectively — with stories told for and by the community. 
NPR highlighted new and diverse voices hosting podcasts at the legacy organization, such as Lori Lizarraga, one of the new co-hosts of "Code Switch," a show on race and identity.
In addition to name-dropping stars that host podcasts on their networks, iHeartMedia and SXM Media executives shone a light on up-and-comers, too.
"Newcomers to the space that have really exploded onto the scene in the last few years [include] Chelsea Handler, Bethenny Frankel or … Jay Shetty, who just joined our network just a couple of months ago," said Will Pearson, president of iHeartPodcasts.
Sony has new podcast shows hosted by actor/comedians Jesse Tyler Ferguson and Jonathan Van Ness, respectively.
Podcasts' connection to other platforms
Podcast networks and hosts discussed the important connection between their audio shows and social media as channels to drive listeners to their podcasts — as well as grow their audiences on other platforms.
When discussing how they are building communities around their shows, Heather McDonald, host of the show "Juicy Scoop," and Kelsey McKinney, host of "Normal Gossip," discussed how using Facebook and Instagram has helped to build and maintain direct relationships with listeners and grow engagement. McDonald said her Facebook group counts 40,000 people, which also helps when sharing products from show sponsors.
Alaina Urquhart and Ash Kelley, hosts of the "Morbid" podcast, said they connect with listeners on Instagram through direct messages on the app, and are planning on expanding to TikTok soon.
Podcast networks also talked about YouTube and the growing podcast audience on the video platform. Wondery has nearly 1,000 episodes on YouTube, said Angie More, Wondery's head of ad revenue.
McDonald said comments on her podcast episodes uploaded to YouTube help her understand what parts of each episode audiences are responding to. Based on those comments, she cuts clips of the episode to then be distributed on Instagram Reels and Stories.
Wondery also discussed new deals with streaming TV shows based on their original podcasts. More touted a second season of "Dr. Death" coming to NBC Universal streamer Peacock, the show "Twin Flames" getting developed into a series at Hulu, and Ryan Murphy's "American Sports Story" show that was greenlit at FX based off of a podcast by Wondery and the Boston Globe called "Gladiator: Aaron Hernandez and Football Inc."
"Each time one of these TV shows premiere on your favorite streamer, we see a massive spike in podcast listening," More said.
AI in audio
Mirroring the trends of last weeks' IAB NewFronts, AI was frequently mentioned during the Podcast Upfronts. However, the buzzword was used in a mostly tongue-in-cheek way, with many hosts making a point to differentiate themselves from artificial intelligence voices. None of the platforms went into detail on how they are using AI in content creation and advertising formats. The lone exception was a presentation by ArtsAI and Barometer, where the two executives on stage discussed a new product for both programmatic and direct podcast ad buyers, offering in-flight show and episode-level monitoring of podcast ad buys across brand suitability and contextual alignment.
Lizzie Widhelm, svp of B2B marketing and ad innovation at SXM Media, teased an upcoming AI initiative: "We're diving really deep into making sure that we can transact for you programmatically, as well as at the show level. We're making some really good enhancements with AI. We haven't talked too much about it… but I think there's a lot of opportunity with creative to grow the diversity of advertisers really small and up to big that can get involved in this space." She did not elaborate further.
The audience might have been expecting more specific examples of the use of AI in audio, given the attention paid to it across all marketing and media these days. "Who has money that AI will come up in [this] conversation?" a marketer wrote in the IAB chat during an afternoon Upfront presentation.
https://digiday.com/?p=503778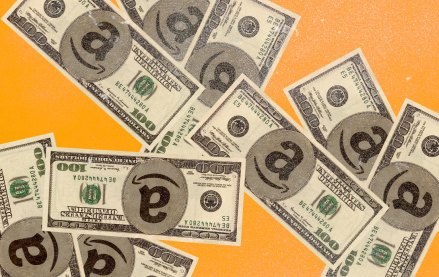 September 27, 2023 • 6 min read
The agency accused the e-commerce giant of conducting a range of anticompetitive behaviors that hurt both shoppers and sellers.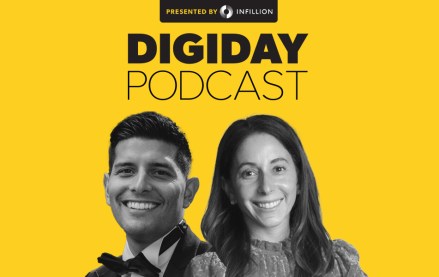 September 26, 2023 • 3 min read
In a live recording during the Digiday Publishing Summit, the news executives called for more nuanced conversations with advertisers around their brand safety concerns.
September 26, 2023 • 4 min read
After investing in one generative AI startup and suing another, the company will let customers create images on its website and an API.