In November, HowStuffWorks dumped the third-party ads in its podcasts. After spending most of 2017 trying to use ad networks to insert spots into its back catalog, which accounts for half of HSW's monthly listens, the podcast publisher decided to abandon them. Instead, the company went back to monetizing the old-fashioned way: ads read by its shows' hosts, an age-old format that started in terrestrial radio and remains the dominant form of advertising in podcasts.
"Our listeners didn't love the experience," said Jason Hoch, HowStuffWorks chief content officer. "They often felt like they were being shouted at."
HowStuffWorks didn't go purely old-school. It still tucks its hosts' ad-reads into episodes using third-party software. But that technology – called dynamic ad insertion – which some predicted would revolutionize the format and attract a new crop of advertisers, has created issues that industry stakeholders have yet to resolve.
Dynamic ad insertion became the dominant form of ad delivery for the podcasting industry last year, according to research published this summer by the Interactive Advertising Bureau and PwC. Its overall share of the ecosystem is expected to increase this year, as advertisers embrace the opportunity to do things like A/B test ad copy, target podcast listeners with time-sensitive offers and increasingly serve ads against specific episodes, rather than specific shows.
But ad buyers, particularly direct-response advertisers, grouse that dynamically inserted ads aren't priced appropriately, that it is difficult to come up with an effective pacing strategy for ads and that podcast listeners dislike ads that sound different from host-read spots.
Earlier this month, media agency Ad Results Media, which claims it accounts for 35 percent of all investment in podcasting, conducted a study of its clients' third-quarter data, finding that traditional podcast ads — host-read ads that are permanently baked into the spots — were 3 1/2 times more effective than dynamically inserted ones for direct response.
"There is no comparison," said Russell Lindley, Ad Results Media president. "Does dynamic insertion have a place? Sure. If you've got a branded message, I can check the box with that. But at the end of the day, it's about how well they can sell."
Those conclusions have met with fierce resistance from some corners. The founders of Art19, a technology startup that helps deliver podcast ads for publishers including The New York Times, believe the difference in effectiveness comes not from the technology or the format but from the disparity between buying a specific, finite number of impressions and having an ad embedded in a show forever, which puts no upper limit on how many listeners it can reach.
"Dynamic insertion, inherently, isn't the issue," Art19 founder Sean Carr said. "It's the implementation."
The root of that implementation problem is pacing. One of the theoretical benefits of dynamic insertion is that advertisers can target their audiences more surgically; if it's so inclined, an advertiser could buy its way onto a hit show like "This American Life" for just a few days or weeks.
But few publishers or podcast networks have figured out how to pace out the impressions that advertisers buy: An order of 1 million impressions on "TED Radio Hour," for example, might be gobbled up within the first 36 hours of a campaign, giving advertisers no chance to reach listeners multiple times. In some cases, the work of pacing out those impressions on a show or across a network, still has to be done by hand, further adding to the inefficiency.
Even when publishers and advertisers can work out a pacing strategy, uncertainty exists about which windows in the life cycle of an episode are most effective.
"There's a huge difference if you're going later to the feed [on an episode] or if your spots are hitting on day five or six," said Glenn Rubenstein, the CEO of media agency Adopter Media. "There's a different weight, and you don't know which one you're getting."
Variations in show frequency make it even harder to map out best practices: What works for a news podcast that publishes daily, 10-minute episodes may not work for a narrative nonfiction podcast that publishes one hourlong episode every two weeks, which may not work for a half-hour show about pop culture that runs twice weekly.
"I hear the buying community on this one. Given no guidance, flipping from baked to dynamic might be challenging," said Sarah van Mosel, the head of podcast sales at Market Enginuity. "But it's early days."
Early days or not, some dynamically inserted ads are still sold at a premium. While the CPMs for third-party spots like the ones HowStuffWorks abandoned typically go for a fraction — $4 or $5 — of those for a host-read ad — $20 to $40 — the price difference between a host-read advertisement baked into the episode and a host-read ad distributed with dynamic insertion is negligible, according to four different media-buying sources.
"There's going to be a correction," said Dan Granger, the CEO of media agency Oxford Road. "It's just that things haven't leveled off yet. There's so much demand that it's given false expectations to the sellers."
As that gets resolved, publishers of the most popular blue chip podcasts may wind up keeping third-party ads at an arm's length. "I would caution against taking spots that ran in a traditional platform like terrestrial radio and just running them in a medium like podcasts," HowStuffWorks's Hoch said. "It's important to understand the context and the audience for each medium."
https://digiday.com/?p=266601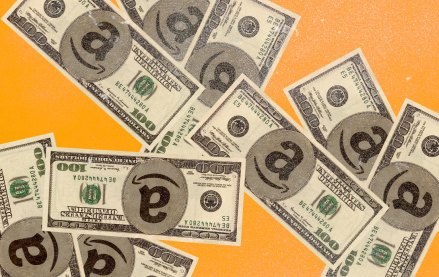 September 27, 2023 • 6 min read
The agency accused the e-commerce giant of conducting a range of anticompetitive behaviors that hurt both shoppers and sellers.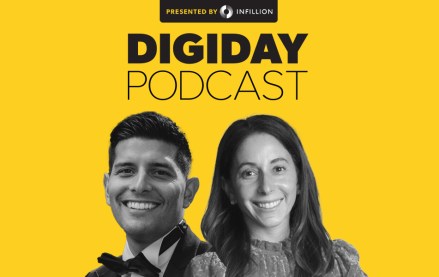 September 26, 2023 • 3 min read
In a live recording during the Digiday Publishing Summit, the news executives called for more nuanced conversations with advertisers around their brand safety concerns.
September 26, 2023 • 4 min read
After investing in one generative AI startup and suing another, the company will let customers create images on its website and an API.