News UK wants in on the influencer marketing game.
The owner of The Times, Sunday Times and The Sun newspapers has created an independent influencer agency in order to carve out a new revenue stream beyond traditional advertising.
The agency, called The Fifth, comprises eight staff who sit within the commercial division of News UK's London Bridge office. News UK's director of digital strategy and partnerships, Oliver Lewis, will take the helm as managing director of the Fifth and will officially unveil the launch to advertisers this morning at Ad Week Europe.
News UK's goal is to identify the most suitable influencer talent to match the needs of brand advertisers directly, beyond just the scale of their audience, but according to tone, format, individual style and background as well as the type of communities they have created. To do so, News UK has an exclusive partnership with CORQ, an independent intelligence platform which uses technology as well as 10 talent spotters with journalistic backgrounds to source the right talent.
Rather than define as micro and macro influencers, the Fifth will categorize talent through what it calls "nine faces of influence," each designed to define the tone and format of each influencer rather than purely their audience scale. The nine faces include "the artist," an influencer that uses their craft of choice as a vehicle to portray a story and express themselves, and "the humorist," who regularly tells stories using comedy, is irreverent, sketch-led, comedic by profession or format. Another is "the expert," who has heritage, pedigree and respect within a particular field, atop the journals, a professional writer or broadcaster for a news, magazine, online or TV company.
News UK plans to leverage its media portfolio, which includes The Times, Sunday Times and The Sun news brands and Wireless radio stations, for distribution where required. The entry point for a single influencer campaign will be £50,000 ($66,000), ranging up to £200,000 ($332,000) for more complex integrated plans, according to Lewis.
The aim is to be transparent with advertising partners about the source of their influencers' audiences, as well as realistic about performance. 
"Total follower count isn't necessarily reflective of the number of eyeballs," added Lewis. "As we have direct API access, we can report on the exact number of unique accounts that view each piece of media. We then average this number over the last 100 posts to determine an actual reach."
Influencers were born from social platforms like YouTube and Instagram, but publishers have been increasingly pushing more into the area. Others have preferred acquisitions as a faster route to growth. For instance, the U.S. has The New York Times-acquired influencer agency HelloSociety in 2016. News UK wants to be the first U.K. publisher to build its own fully fledged specialized agency.
"The market is shifting toward wanting more trusted professional partners to tell longer stories with the talent," said Lewis. "There is mass disruption across the whole ecosystem. These incredible social influencers have grown up on the platforms and cultivated huge followings becoming the social commentators of the new age. We want to help elevate them from the platforms into mainstream news brands."
The agency will pitch directly to brands independent of News UK's main sales teams, but The Fifth's capabilities will also be pitched by the core News UK commercial team in wider advertiser pitches. While the goal is to pitch directly to brand advertisers, Lewis stressed that the agency also would welcome working with other agencies.
Budgets continue to shift toward influencer marketing: Over the next 12 months, 65 percent of multinational brands will increase the amount they spend on influencer marketing, according to a report from the World Federation of Advertisers. Other reports have predicted that between $5 billion and $10 billion will be spent on influencer marketing by 2020.
That said, advertisers' trust in influencer marketing has taken a knock over the last year, as fraudulent tactics such as buying fake followers have grown. That growing sense of unease among advertisers has seen brands such as Unilever demand more transparency from influencers on where they are getting their followers.
Advertisers have been warned against using influencers that don't have contracts that address risks such as fraudulent followers and sketchy measurement by the U.K.'s advertiser trade body ISBA. "Maintaining consumer trust and advertiser confidence as brands invest more in influencer activities are critical issues," said Phil Smith, director general of ISBA.
Much as traditional publishers have capitalized on advertisers' brand-safety concerns with the platforms, to tout their own environments as brand-safe, News UK wants to apply the same logic to influencer marketing. "We welcome any new service which can provide a high-quality, fraud-free offering," added Smith.
https://digiday.com/?p=326276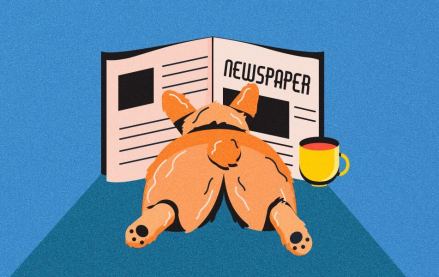 November 30, 2023 • 4 min read
Digiday+ Research found that publishers' programmatic ad revenue didn't quite live up to expectations this year, but they still see it as a growth area.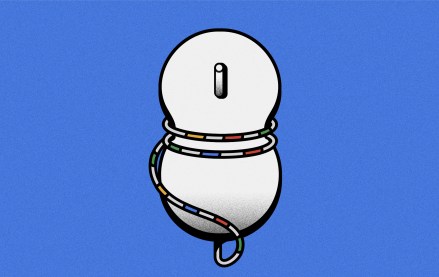 November 30, 2023 • 13 min read
For a couple of publishers, referrals from Google are down upwards of 60%.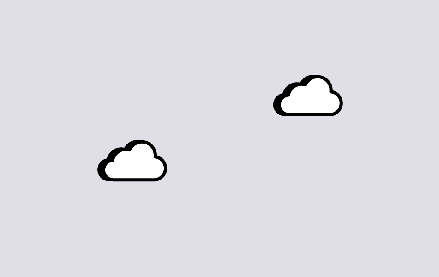 November 29, 2023 • 6 min read
Reducing carbon emissions from the digital ad ecosystem is an important priority, but various players are skeptical that much can — and is — being done to practice sustainability.