How MTV, The Telegraph and Evening Standard are using Amazon Echo Show
November 22, 2017 • 4 min read
•
•
The Amazon Echo Show, the tech giant's latest Alexa-enabled device complete with a 7-inch screen, launched last week in the U.K., with media companies like the BBC, The Telegraph and MTV adding video content to their audio skills.
Amazon has flooded the market with variations of its Echo products, such as the more compact Echo Dot, the Echo Spot for connected homes and the Echo Look style assistant, and is maintaining market dominance. Forty percent of U.K. households will have an Amazon Echo device by early next year, and 9 percent of households already do, according to research from Global and Radioplayer.
Yet the Echo Show, which retails at £199.99 in the U.K. and $230 in the U.S., is far from becoming a mainstream product, and monetization is mostly limited to sponsorship packages with brands. But that isn't stopping publishers from experimenting with it.
Here's what three media companies are creating for the Echo Show.
The Telegraph
The Telegraph's editorial team picks five stories to run on its Echo Show daily bulletin, which can be updated throughout the day as further details unfold. The videos are a mix of animation, video clips licensed from news agencies and videos created specifically for the bulletin.
As Amazon made its Alexa personal assistant available on home sound system Sonos, the addition of the screen on the Echo Show signals Amazon is nearing further integration with smart TV manufacturers — or so publishers believe. "We were keen to be on it for launch because if it really takes off within smart TVs, it could very rapidly become a very substantial amount of people who have access to our brand," said Chris Taylor, chief information officer at The Telegraph.
The Telegraph said it has significantly invested time, effort and resources to get video-centric skills ready for launch. It has hired six people dedicated to creating content for the device, who work in shifts throughout the week predominantly on Echo Show content. "We wouldn't do that if it wasn't going well," Taylor said.
In the last few weeks, in anticipation of the Echo Show launch, the publisher stopped using Amazon's preprogrammed voice to record audio skills, in favor of its staff reading the bulletins. That's caused a spike in consumption, although Taylor wouldn't specify exact numbers.
MTV UK News
MTV UK News has a team of seven people creating content tailored to different platforms like Facebook and Snapchat, and since early October, Amazon Echo. The team covers the top pop culture news and highlights, including fashion, music and YouTube stars, in Echo editions, creating a video to accompany the Echo audio for the Echo Show. Each edition is presenter-led with a different personality for each day of the week — Montana Brown from "Love Island" takes the Monday slot, for example — and contain MTV's trademark colorful animations.
The Echo Show edition is between two and four minutes long. MTV claims MTV UK News has 150 million monthly video views across third-party platforms, a figure the Echo Show will soon contribute to.
"We want to be on every device the audience is. Voice platforms are going to be huge," said Joanna Wells, vp of digital content for MTV UK. "You have to have a really good script. Having the different personalities of the presenters keeps it new and fresh."
Evening Standard
The ESI Media news brand the London Evening Standard is using the Echo Show to showcase the "Going Out" section of its newspaper. This includes a daily edition of five of the top things to do in London, whether that's shows, restaurants or exhibitions that its journalists have reviewed. Often fronted by journalist David Ellis, the video edition runs between 60 and 90 seconds. Most people have watched the entirety of the videos, according to David Tomchak, digital director for editorial at Evening Standard.
A team of journalists focused on the "Going Out" section create each edition for the Echo Show, which usually takes two people, including a presenter, and features stills and video content shot specifically for the device. Covering news was never on the cards for the Evening Standard, as it's a crowded space.
"I'm not too bothered about the [audience] numbers right now," Tomchak said. "It's more about testing the use of voice command." For the Evening Standard, listeners could eventually interrupt the skill to book tickets to an event, incorporating e-commerce revenue through ticket sales, for example.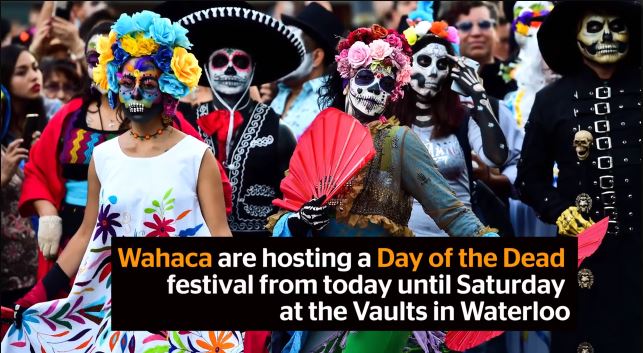 https://digiday.com/?p=264549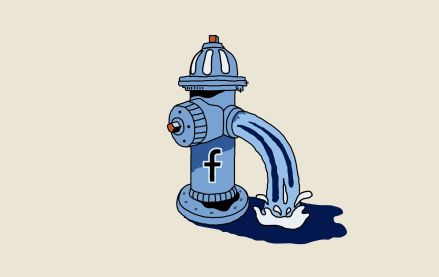 October 4, 2023 • 5 min read
•
•
Publishers are still feeling the effects of a change Facebook made in May that caused a steep decline in referral traffic. Nearly four months later, publishers aren't sure when — or if — that traffic will come back.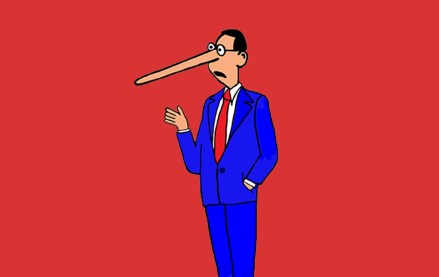 October 3, 2023 • 7 min read
•
•
A new definition for MFAs is available but the vague nature of the guidelines is leading to a lack of standards that might prevent adoption.
October 2, 2023 • 1 min read
•
•
The publishers who attended DPS were focused on the potential upsides of applying the technology to their operations while guarding against the downsides.