Media Buying Briefing: WTF are barter agencies?
July 26, 2021 • 5 min read
•
•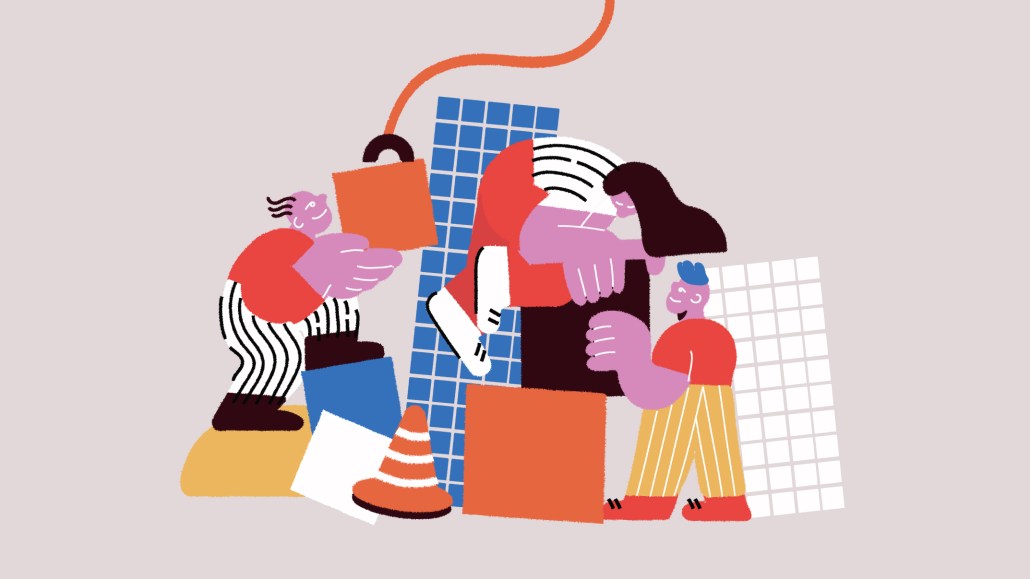 Ivy Liu
This Media Buying Briefing covers the latest in agency news and media buying for Digiday+ members and is distributed over email every Monday at 10 a.m. ET. More from the series →
The concept of barter has been around since the dawn of time: you give me something I need in exchange for giving you something you need. At its most fundamental, that's what barter agencies do, except they are the middle-men (and -women) in the transaction between advertiser and media property.
The most common example is when a marketer has too much of something (let's take a clothing manufacturer with an excess supply of jeans that suddenly went out of fashion). Rather than junking it, the marketer approaches the barter agency, which takes that inventory off the retailer's hands and resells it elsewhere. The agency then secures ad inventory from a media property or properties, usually purchased at low rates, as payment for the retail inventory.
"By and large, what barter agencies offer is very helpful" to marketers, said Ashwini Karandikar, executive vp of media, technology and data at the 4A's. "Especially when you're facing supply-chain issues or things that have been stuck in place for a while."
Here are four things to know about the state of barter agencies today:
Holding companies aren't as committed as they used to be
WPP still runs Midas Exchange and IPG still runs Orion, but neither made executives available to comment. Omnicom in June divested its Icon unit to that shop's management group because it was no longer deemed a core asset, according to an Omnicom representative. A Dentsu rep wasn't able to determine if that holding company still owns a barter shop. Publicis never got into the barter game, and Havas conducts some barter business but outsources to other barter agencies, according to an executive who spoke on condition of anonymity. "There's a necessary objectivity in the triangle between agency, client and media company that needs to exist [in barter relationships], which is inherently difficult for holding companies because of their vested interests," said one executive with knowledge of the business.
Growth of the independents
After Icon, which only recently became independent, Active International and Evergreen Trading are the largest barter shops not owned by a holding company. Around since 1984, Active is widely recognized as the biggest of the group. Evergreen, meanwhile, was started in 2008 by Gordon Zellner, who cobbled together a host of veterans from the other barter firms. Horizon Media uses Evergreen as its outsourced barter ship. "The fundamental of what we do is close gaps — most people call them problems," said Zellner. "Problems exist when two entities don't agree and there's a gap. Calling them a gap is way more promising than a problem because you can close a gap."
The pandemic created opportunity
Entire industries had to dramatically curtail or even shut down lines of business during the pandemic, including food, retail and travel-related businesses, creating need on the client side for what barter agencies can provide. While on the media side, the same kind of dislocation occurred, with media companies looking to fill ad inventory.
Disclosed versus non-disclosed
Holding-company barter agencies were among those in the crosshairs of the 2016 ANA and K2 Intelligence Report due to the fact that so many elements of their dealings are non-disclosed — barter agencies don't share their cost of the media inventory they secure with the marketers who receive it. Though there remains some obscurity to the practice, it's been three years since the ripple effects of the ANA K2 report were last felt, when the ANA warned its members that the FBI would be investigating possible incidents of agencies defrauding clients.
In other words, the players in the barter space believe the future holds great potential. "The opportunity for the category is huge, because clients will always have a demand for our services, and because the media markets continue to be disrupted, shifted and challenged. And there are a lot of gaps to be filled," said Evergreen's Zellner. "I'm hoping that people are more open to the power of the triangle than ever before. A triangle is just a network, which can be incredibly powerful."
Color by numbers
IPG's MAGNA unit partnered with privacy browser Brave to study how consumers feel about the 'status quo' ad value exchange — in essence, getting free content in exchange for being served ads — as well as their thoughts about ad tracking. The study, which polled more than 10,000 people, found 80 percent of respondents feel the trade-off is a one-way street. While most people, including Gen-Z and Millennials, understand the role online ads play, two out of three (67 percent) reported negative feelings about ad loads, and 70 percent said ad tracking feels creepy.
Takeoff & landing
Among the American Advertising Federation's Hall of Achievement agency winners are Arielle Garcia, chief privacy officer at UM Worldwide and Christena Pyle, the chief equity officer for Dentsu International. Pyle also is receiving the Jack Avrett Volunteer Spirit award from the AAF.
Nick Brien, who's held CEO titles at Dentsu and IPG's Mediabrands, along with a slew of other media jobs over the years, was named CEO of video-ad platform Amobee.
WPP and its GroupM unit have reportedly dropped out of Facebook's media review, ending a seven-year relationship with the social media giant.
Direct quote
"One would be short sighted in thinking that the key driver of COVID-19 is limited to an acceleration of digital channels and technologies. It is far deeper. There will be no new normal or going back, but rather a new strange as we think anew for what is ahead as everyone re-thinks their lives, their careers, their leaders and re-evaluates what is important."

Agency veteran Rishad Tobaccowala, in the latest edition of his substack newsletter, The Future Does Not Fit Into the Containers of the Past.
Speed reading
I took a look into Motivbase and how it applies cultural anthropology and ethnography to help marketers understand the meaning behind consumer sentiment expressed in blogs and forums on the Internet.
Digiday's marketing reporter Kimeko McCoy explains how and why telehealth provider Ro is heavying up on OOH advertising.
Variety offers a take on the latest salvo in the fight between TV networks, as represented by the Video Advertising Bureau, and ratings firm Nielsen regarding pandemic ratings.
https://digiday.com/?p=421431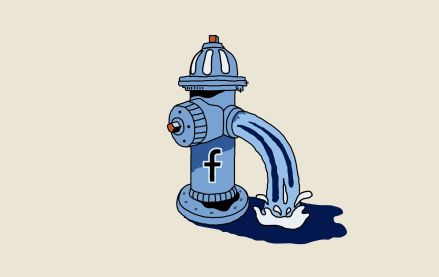 October 4, 2023 • 5 min read
•
•
Publishers are still feeling the effects of a change Facebook made in May that caused a steep decline in referral traffic. Nearly four months later, publishers aren't sure when — or if — that traffic will come back.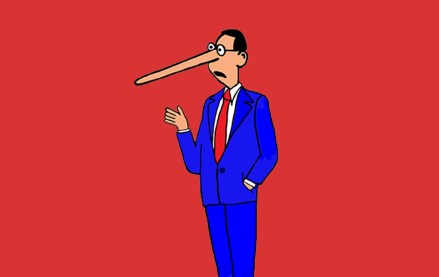 October 3, 2023 • 7 min read
•
•
A new definition for MFAs is available but the vague nature of the guidelines is leading to a lack of standards that might prevent adoption.
October 2, 2023 • 1 min read
•
•
The publishers who attended DPS were focused on the potential upsides of applying the technology to their operations while guarding against the downsides.