'They're playing out of home strengths right now': Why telehealth company Ro is getting back into OOH advertising
July 23, 2021 • 3 min read
•
•
Ivy Liu
With vaccines promising a soon-coming return to normal travel and office commutes, telehealth company Ro, parent company of direct-to-consumer men's health brand Roman, has started reinvesting in subway ads.
Like most brands at the beginning of pandemic lockdown, Ro paused out-of-home advertising for months. But by spring of this year, alongside a vaccine rollout and an upward trend in New York City public transportation ridership, the telehealth brand was ready to get back in the game. It went live with an OOH campaign for Roman at several subway stations and for Rory, its women's healthcare brand, along an NYC highway.
Doubling down on the investment, Ro rolled out an NYC subway-based train takeover as part of Roman's summer campaign, with plans to expand to transit in Chicago and Philadelphia, said Rob Schutz, chief growth officer and co-founder of Ro. Both will be full city takeovers, including digital bulletins on major Chicago expressways, and digital bus shelters and wrapped newsstands in Philadelphia, he said.
For Ro, it's a move to take advantage of current OOH media rates discounted between 30-40% off and diversify away from a reliance on digital ads, which are becoming increasingly more expensive. As earlier reported by Digiday, a hashtag challenge on TikTok could run advertisers up to ​​$150,000 per week — a number that could significantly increase when working with a creator or influencer on the short-form video app.
"Inevitably, [social media ads] will be more and more expensive, over the course of time," Schutz said. "So finding ways to focus on more geographically-based [media buys] to test out surround sound strategy, out of home plays a really big role in that."
The brand's digital ad spend takes up the largest share of media dollars, though Schutz declined to give a percentage of what that looks like — or exact figures. But even as the world grapples with new Covid variants, the DTC co-founder says it'll continue to steadily increase its investment in OOH.
Given the nature of OOH advertising, like the lack of measurable attributes and KPIs, and the global pandemic still at bay, Schutz admits the channel is a risk. However, it's one that the brand has built into its strategy, he said.
"I think we have a baseline understanding of what impressions we would expect, given where the world is right now," Schutz said. "You always have to anticipate that it could go in either direction and we've kind of built that into how we think about the pricing and the modeling."
Subway ridership has yet to reach pre-pandemic levels, hovering around 50%, according to Brian Rappaport, CEO of OOH agency Quan Media Group, which counts Ro a client. However, that makes for discounted OOH media rates with about 30-40% off for some ad real estate, down a bit from the 70-80% discounted rates offered at the top of the pandemic, he said.
As many offices plan for a fall reopening, Rappaport expects ridership to increase alongside OOH media costs. Trying to get ahead of rising costs, Quan's clients, Roman included, have already planned OOH media buys for the fall, Rappaport said. DTC brands like Prose hair care and mobile banking app Current have also launched a subway presence, per Rappaport. Quan's client list also includes Away, Banza, and Fresh Direct.
"They're playing out of home strengths right now in this reopening," he said. "I think Roman did it right by being one of those legacy brands to come back right away and get in front of [its] audience."
OOH is becoming more tech-savvy with digital billboards and better analytic tracking, making it a viable post-pandemic challenger to traditional digital advertising — an increasingly oversaturated and expensive market, said Gavin Wilson, chief revenue officer at digital OOH agency VIOOH.
"The cross-channel positioning of this innovative way of trading outdoor media is more and more understood," Wilson said via email. "And this is coupled with the mass vaccination plan and increased traffic in key hubs like New York, Boston and Chicago."
https://digiday.com/?p=421038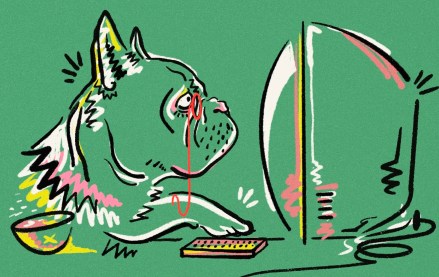 October 2, 2023 • 7 min read
•
•
When it comes to agencies, both of Meta's older sibling social media platforms may be past their primes.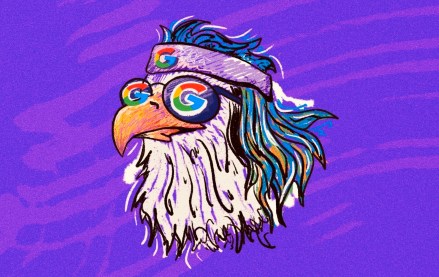 October 2, 2023 • 3 min read
•
•
The legal battle sees Apple and Google et al attempt to conceal their inner workings, developments that mirror the experience of their media customers.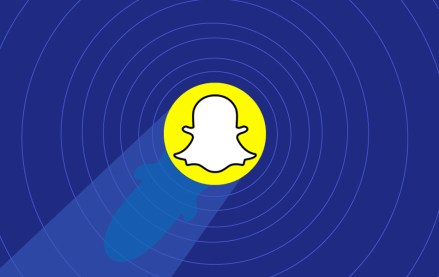 September 29, 2023 • 3 min read
•
•
"We are not diminishing the importance of AR," he said. "In fact, we are strategically reallocating resources to strengthen our endeavors in AR advertising and to elevate the fundamental AR experiences provided to Snapchat users."