Media Buying Briefing: Sparked up by data, new advertisers buy into cannabis marketing
May 30, 2022 • 6 min read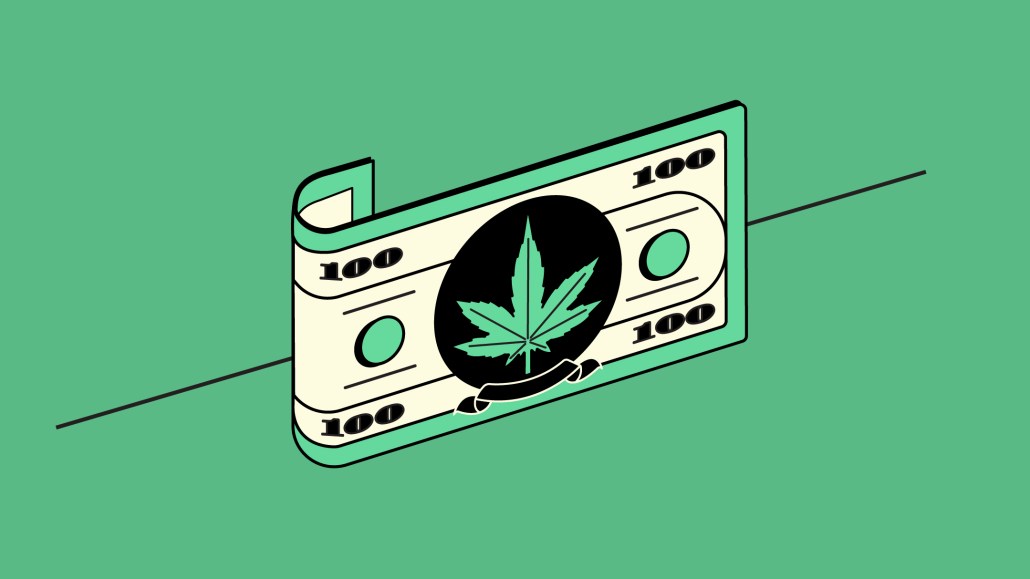 Ivy Liu
This Media Buying Briefing covers the latest in agency news and media buying for Digiday+ members and is distributed over email every Monday at 10 a.m. ET. More from the series →
Given the ubiquity of data across the media and marketing landscape, it was only a matter of time before cannabis-related marketing, and the media that serve up cannabis content got their data house in order.
And though the number of obstacles to the growing cannabis market opportunity still exist — a lack of national standards or acceptance, and a lingering sense among its purveyors that it's still an underground business — the increasing sophistication of data aims to convince a wider swath of advertisers, CPG and QSR in particular, that cannabis consumers are worthy of being marketed to. And maybe they shouldn't be seen just as "cannabis consumers."
Digiday has learned that New Frontier Data (NFD), an analytics tech firm that specializes in the cannabis industry, struck a partnership deal with Smart, a programmatic platform that works with all manner of publishers, including cannabis content, to let Smart access a database of 160 million consumers via NFD's NXTeck — an ad tech solution that packages cannabis-consuming audiences.
NFD has been busy of late cranking out information on the segment, which spent a collective $97 billion in legal and illicit cannabis consumption in 2021, according to its report "Cannabis Consumers in America: Dynamics Shaping Normalization in 2022," released on April 20 (a national holiday of sorts for the cannabis consumer). Noting that that amount almost matches the $100 billion spent on beer, NFD is trying to paint a picture of the cannabis consumer as normalized and just as appealing to mainstream marketers.
"Cannabis consumers actually mirror just about every other CPG consumer group out there. We're able to segment in a way that media buyers understand who the audiences truly are, and with smart technology, we're able to ensure that the targeting is done in such a way that it also protects the mature marketers as well as the cannabis marketers," said Gary Allen, NFD's CEO. "And so very quickly there will be an erosion of the distinction between [them]. And QSR [buyers are] a huge consumer of this type of data."
To wit, the partnership lets media buyers activate NXTeck segments and combine them with other targeting criteria, such as performance and viewability targeting, to create customized packages on Smart's platform.
"It's absolutely ready, and it's reached critical mass," said Eric Perko, CEO of Apollo Partners, an independent media agency. "The broader acceptance is there. People are buying it digitally, so the data that's associated with that could be really valuable to the right brand. And the mealtime moment does naturally come with cannabis consumption, so it's smart for the right, brave brand that wants to associate with it, since it doesn't have the stigma it had in the past."
Ted Montanus, director of demand partnerships at Smart, said he's looking even farther than low-hanging fruit categories. "We talk about QSR for obvious reasons, but we also have the 'do it yourself' Home Depot shopper, and people and that are much more focused on sustainability" as well health-conscious consumers who are looking to avoid mainstream pharmaceutical products, he said.
And Allen pointed out that the long-term goal is to no longer pitch the cohort so narrowly. "The idea is to help the world understand that these consumers aren't just cannabis consumers. We follow them across over 900,000 retail locations in the U.S.," he noted.
Other players in the cannabis space believe advances like data sophistication and application of ad tech can attract new revenue to the space. "As cannabis becomes more mainstream… it's no surprise that there is no more 'typical cannabis consumer,'" said Monica Chun, chief client officer at independent holding company Acceleration Community of Companies. "Now you can target consumers based on format preference, desired effects, need states and lifestyle. It enables a more personalized message and solution that is right for you. All of this together will help further normalize and de-stigmatize cannabis use."
"What we're really seeing is the rapid mainstreaming of the cannabis consumer and the data suggests that they are one of the most influential audiences for both endemic and mainstream brands," added Steve Katelman, chief partnership officer at cannabis programmatic/data platform Fyllo, who noted that MRI Simmons shows that almost 90 percent of cannabis/CBD consumers visited a QSR restaurant or ordered for delivery in the past 30 days, while 61% are frequent snackers. "They are obvious targets for CPG brands. Reaching new audiences is the holy grail for any marketer and the data shows that cannabis consumers are uniquely valuable to mainstream brands who want to reach those early adopters and more adventurous consumers."
Fyllo, for example, has been able to attract business from broader brands such as Clorox and Uber. "This is why we've seen such a massive increase in ad spend from brands outside of the cannabis industry," said Katelman.
Color by numbers
Digital out-of-home media is one of the few media predicted to enjoy double-digit percentage gains in a media industry that's looking at a significant slowdown the second half of this year. For example, Coca-Cola ran a campaign over the winter holidays promoting its Seagrams, Sprite and Fresca brands on Volta, a DOOH company that offers ads to people charging electric vehicles. According to Volta, the campaign resulted in:
56 percent more ROAS compared to industry averages;
$2.51 million in attributable sales;
an 8.2 percent surge in new brand buyers;
7.6 percent rise in new category buyers.
Takeoff & landing
GroupM's Wavemaker landed Audible's media business, which is said to amount to some $500 million in paid media. Publicis' SparkFoundry had handled U.S. buying.
Retailer JC Penney named dentsu X its media agency of record, consolidating all of its media there. The two have a 17-year relationship, primarily in performance media, but dentsu X expanded its remit. Omnicom's OMD had handled some of Penney's media.
Havas Media Group partnered with Liveramp to create an audience management platform, which includes clean-room technology, within its Converged identity-based planning and buying platform. HMG said it's the first agency group to partner with Liveramp's post-cookie solution.
Scott Hagedorn will join Publicis as global chief solutions architect, a new role that blends tech, data, creativity and media elements and reports to global CEO Arthur Sadoun. Hagedorn was most recently CEO of Omnicom Media Group North America. Joining him in moving over from OMG to Publicis is Samantha Levine Archer, formerly chief transformation officer, who will hold a U.S.-focused solutions role.
Direct quote
"There's a difference between getting the OK to run a branded post from an influencer as opposed to getting approval for using a creator's content within your ads, because there's just more brand control. But it's very much education-driven. And the platforms themselves, like TikTok or Snapchat, they're really good about helping us out, and they're invested in helping to grow these businesses. It behooves them to kind of help us in the education process and the approval process. All it takes is an advocate or a believer on the client side to that to help make it happen."

— Emmy Clarke, director of social, Good Apple, discussing the growing use of influencers and creators in health/wellness and pharmaceutical advertising.
Speed reading
https://digiday.com/?p=449541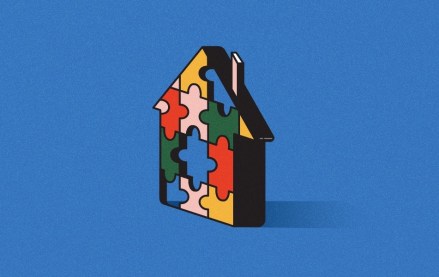 September 22, 2023 • 4 min read
Apartment Therapy's president Riva Syrop took the stage at the Digiday Publishing Summit to discuss the convergence of commerce and sponsorship revenue within its Small/Cool event.
September 22, 2023 • 4 min read
Media execs took stage at the Digiday Publishing Summit to discuss the growing importance of ROI in ad campaigns this year.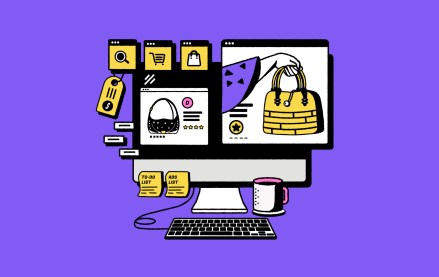 September 22, 2023 • 4 min read
CEO Satya Nadella said AI assistants will be as ubiquitous as PCs and will help users navigate across apps, operating systems and devices.