Media Buying Briefing: Despite lingering issues, cannabis marketing is growing as a new programmatic solution enters the fray
November 29, 2021 • 6 min read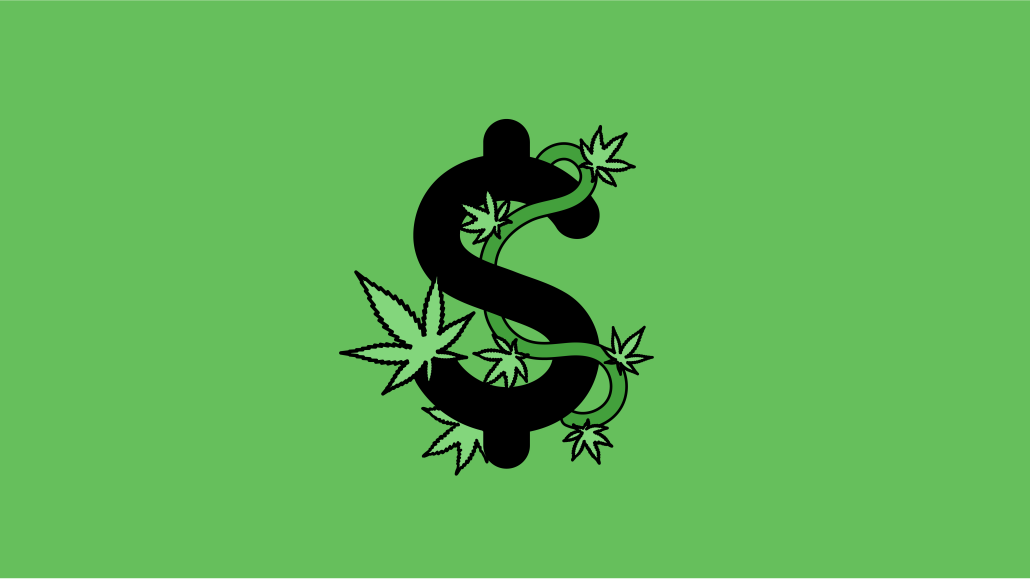 Ivy Liu
This Media Buying Briefing covers the latest in agency news and media buying for Digiday+ members and is distributed over email every Monday at 10 a.m. ET. More from the series →
The last few years have proven a bumpy and circuitous journey for cannabis marketers looking to sell their wares, from recreational options like edibles to health-and-beauty aids or even medicinal compounds.
The growing wave of states in the U.S. that have legalized cannabis CBD and THC products certainly encouraged many to increase their marketing — but a lack of federal legalization has impeded any national advertising possibilities, despite potential billions of dollars in marketing and media spend, according to media buyers and marketers.
The patchwork of legal states for cannabis marketers gave rise to programmatic firms representing inventory that accepts cannabis advertising. But almost everyone reached for this story bemoaned the inconsistencies that prevent the market from breaking out more — from inconsistent policies by the major social platforms on what's allowable to advertise to a lack of data that lets sellers track purchase conversion.
One attempt to bring more rigor and order to what remains a somewhat confusing marketplace in the U.S., Digiday has learned, is a programmatic partnership between MediaJel, a programmatic ad platform for the cannabis market, and Smart, a global ad-monetization platform based in France that's in both the SSP and DSP sides of the business. Michael Sadicario, Smart's general manager for the Americas, explained that the aim is to guide cannabis brands into content that isn't just cannabis-related but to mainstream outlets — but also to attract mainstream brands to that cannabis-related content.
"General market brands and advertisers want to break into this space because the cannabis consumer is also such a lively and valid consumer base that's frankly a lot of times passionate about their use or their partaking in cannabis," explained Sadicario. "People are more passionate about their belief that cannabis is a great product than they are for liquor or anything else."
On a larger scale, though, the effort to mainstream cannabis marketers into the general market could create much more value, given the estimated $65 billion that's still spent on illicit cannabis sales. "The publisher side needed to better understand what was happening," said Sadicario. "The cannabis space had a lot of issues for cannabis advertisers around scaled inventory because Google and others are blocking them… There are big national brands that have big budgets that need to find scale placements, and need to find ways to make sure that they are tracking attribution."
Harrison Wise, president of marketing communications firm Wise Collective and chairman of cannabis content maker The Bluntness, said he welcomes such efforts. "The folks at MediaJel and Smart are certainly at the forefront of the progress that's being made" in organizing the cannabis space. "Since COVID, the fact that cannabis was designated an essential service certainly contributed to that, and really allowed the industry to thrive during this period — even more so from a marketing perspective."
Having legalized uses of cannabis nationally a few years ago, Canada can offer some guidance for how it will play out in the U.S. Sean McConnell, managing director at Media Kitchen Canada, said cannabis brands there tended to look to agencies that work with highly regulated industries, including pharmaceutical, alcohol and tobacco, due to parallels in staying compliant but also marketing effectively.
As far as most effective media, McConnell said he uses other social platforms including Snap and Twitter, a mobile-heavy diet thanks to in-app opportunities that have opened up recently, and lots of out of home, including cinema advertising. "Within the Canadian market, we have a pretty good sense of where and how we can advertise and where we're not going to be able to pretty much ever — like Google and Facebook," he said. Google currently prohibits all cannabis advertising due to the lack of federal legalization, and Facebook's properties are said to enforce prohibitions inconsistently.
However, Joe Hodas, CMO of edibles maker Wana Brands, countered that since Canada remains highly regulated, he prefers to market state by state in the U.S., despite the patchwork of differing rules and limitations by state. "We have greater latitude here, so I don't look to Canada to guide my marketing," despite having a 40 percent market share there, said Hodas. He did agree with McConnell that out-of-home is a big part of media budgets, noting that the single largest portion of his marketing budget is swag distributed to bars and experiential events and festivals.
Despite waiting for federal legalization, the industry will continue to grow however it can, be it through the tapping of influencers or gaming, seemingly a natural fit. The one media that remains largely unused is TV, since most networks don't want to risk being in violation of existing rules. "It will come at some point, just like alcohol has adapted over the years," said McConnell.
Color by numbers
Standard Media Index's report on ad spending through three quarters of 2021 compared to 2020 and 2019 shows a significant uptick in English-language markets (the U.S. U.K., Canada, Australia and New Zealand). The most significant increase came in the U.S., where ad spend from January through September 2021 grew 24 percent over 2020, and 7 percent over 2019. Digital media secured the biggest gains of all media, with ad spend up 41 percent over 2020 and 34 percent over 2019, on the strength of social media and video gains, aided by programmatic sales efforts.
Takeoff & landing
Yet another Publicis Groupe media agency landed new business: Zenith won pharmaceutical giant Eli Lilly's global media business, to the tune of between a reported $500 million-$800 million in media spend. The incumbent was Omnicom's OMD.
Dentsu's Carat named Mike Parker executive client president, overseeing the global Microsoft business, which the shop's parent company Dentsu won in 2018.
Programmatic out-of-home SSP The Place Exchange partnered with Uber OOH to rep Uber's network of 3,000 cars carrying car-top advertising.
Direct quote
[W]hile the increased importance of e-commerce contributes toward marketers' preferences around digital media, increasing focus on owned and operated (O&O) sales platforms and controlled distribution models could contribute to increased reliance on performance-based media. … [M]arketers can continually look to reinforce the strength of their brands through ongoing efforts to better connect products with consumers in physical and virtual environments. All else being equal, stronger brands should lead to stronger performance and a healthier long-term growth profile."

GroupM's Brian Wieser and Essence's Kate Scott-Dawkins, in the November edition of GroupM's Portraits of Change newsletter
Speed reading
https://digiday.com/?p=433694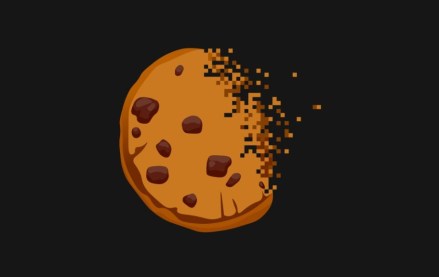 September 25, 2023 • 1 min read
During the Digiday Publishing Summit, execs from companies including Condé Nast, Dotdash Meredith and Thomson Reuters assessed the industry's readiness.
September 25, 2023 • 5 min read
Publishing executives shared their honest and unfettered opinions on the rise of generative artificial intelligence technology and its impact on traffic, IP protections, content production and jobs at the Digiday Publishing Summit last week.
September 25, 2023 • 5 min read
Here is A sampling of other AI-related news from last week.