Media Buying Briefing: Some media agencies will expect media to work through clean rooms this upfront
March 14, 2022 • 6 min read
•
•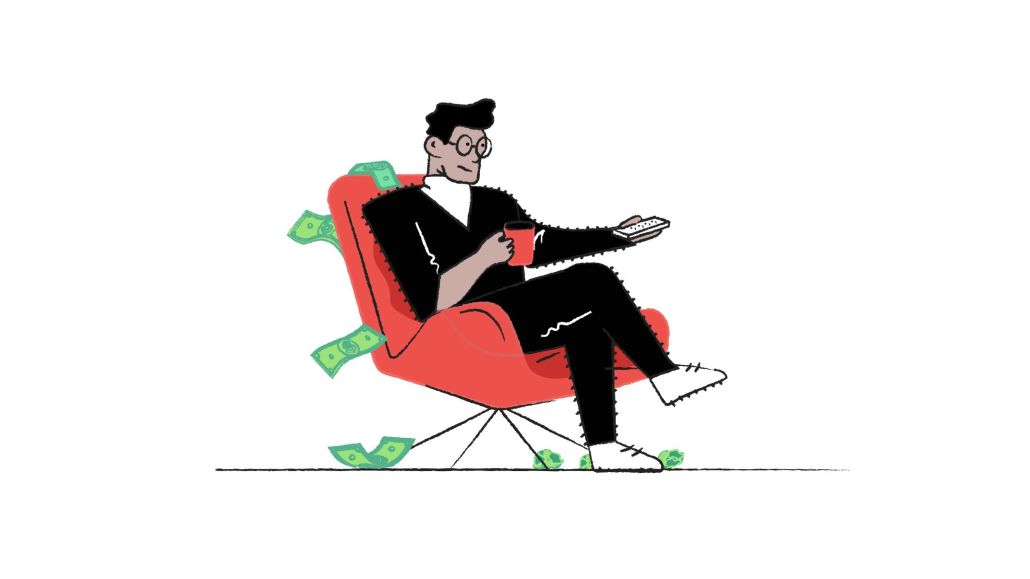 Ivy Liu
This Media Buying Briefing covers the latest in agency news and media buying for Digiday+ members and is distributed over email every Monday at 10 a.m. ET. More from the series →
If you thought last year's upfront marketplace was weird, this year looks to be quite the doozy, in a wholly different way.
Where pricing was all over the place during last year's upfront selling process to secure ad time across linear TV, connected TV, streaming and digital video options, this year's main negotiating issue will revolve around measurement systems and currencies to evaluate TV. At least that's what major media buyers and chief investment officers told Digiday. The problem is, there isn't widespread agreement among them on which measurement systems should be supported, and which currencies to give weight to. And one-holding company operation is looking to make clean rooms an inherent part of the negotiation.
"Our key themes in this upfront are optimization control and interoperability," said Megan Pagliuca, chief activation officer at Omnicom Media Group, who's working closely with OMG's chief investment officer Geoffrey Calabrese to coordinate negotiation and activation for their clients, including CPG brands like Clorox and Brawny to VW. "We think with the launch of clean rooms, we can pull analytics into those clean rooms to inform investment in a smarter way. And using our CTV standards initiative, we can really get more transparency and more standardization, enabling interoperability through that."
In other words, OMG will ask media sellers to work through clean-room technology, which essentially ensures that the data and analytics being used are safe and privacy-compliant. Both Pagliuca and Calabrese said those networks/platforms that don't agree to sharing their data in clean rooms could see a diminution of investment directed toward them.
"We're really pushing for all media partners this year to join us in opening up their data streams to really diagnostically work through our clean rooms, based on how confident they are in their inventory," added Calabrese. "The only reason you wouldn't participate in a clean room is if you lack confidence in what you're selling in your inventory."
Another buyer agreed clean rooms should factor in more and more to the negotiating process, but cautioned that "the majority of transacting significantly in that way is still a ways off, like maybe next year's upfront or the one after. You don't just turn on a clean room and then two days later you're ready to transact."
Beyond clean rooms, all buyers Digiday spoke to agreed on the need for better cross-screen measurement, given the bouillabaisse of TV options — from linear TV networks to streamers to connected TV players, to social platforms — they have to purchase. The need to better track the viewer migration across all these options is key to ensure their clients show up where they're supposed to, but there's no clear path forward just yet.
"There's no doubt we need cross-screen measurement — it needs to be done," said Dani Benowitz, president of IPG's Magna Global. "There are a lot of factors that we look at when measuring campaigns such as incremental reach, high-value audiences, outcomes or attribution for that matter. There's a ton of testing going on across the industry, and we're testing with everyone. But currency is the price we trade on. I don't think there should be a rush to change the currency in one year."
The other elephant in the room is Nielsen, which has been battered by rating snafus during the pandemic, while also seeing many of its media clients work with other measurement providers — of which there are many. While there's a public cry for Nielsen's head, one major holding-company buyer told Digiday "We're not moving away from Nielsen," while another reminded that a majority of clients also remain reliant on Nielsen-based models to determine their planned spend.
Meantime, it's worth looking at where the market currently is at. After buyers paid significant price increases for linear TV inventory (due to continued ratings erosion) in last year's upfront, pricing in the scatter market (any inventory sold on a quarterly basis that wasn't sold upfront) softened considerably, as clients released some of the time purchased, said a few buyers. One major buyer said cancellation rates are about three times the usual level this year compared to the prior year — at between 6 to 7 percent of inventory bought in the upfront.
Why? Cancellations are mostly due to supply-chain issues that led them to scale back ad campaigns, but also because many advertisers had bought extra upfront out of fear scatter pricing would rise even higher.
A calmer scatter market "does hopefully subdue the marketplace a bit coming into coming into the upfront," said one buyer who spoke on condition of anonymity. "But it's way too early to exactly prognosticate on what's going to happen in terms of rates in the upfront."
At the same time, some digital-video publishers are said to be pushing harder than usual to steal away client dollars before the traditional sellers get going. Symbolically, Google/YouTube announced two weeks ago it will present its wares during classic upfront week — the third week in May when the linear nets showcase their upcoming content. One major holding company buyer, who also spoke on condition of anonymity, said YouTube is "making moves now" to increase its share of TV dollars, and is offering generous rates.
Whether YouTube succeeds or not, the good news, according to Magna's Benowitz, is that several categories are forecast to come back, including movie studios, travel, autos and finance. And new dollars from crypto currencies to gambling/betting are expected to throw down in the upfront.
Color by numbers
Horizon Media surveyed 1,000 adults between March 3-7 via its Finger on the Pulse panel to gauge how they feel about Russia's invasion of Ukraine. Three in five (59%) said the topic is constantly top of mind, while roughly the same number (62%) said they believe brands must take action to support Ukraine.
The survey also found that brands with global reach and scale are most expected to respond and respond quickly, from financial/banking to airlines to TV networks and sports leagues. Interestingly, only 16% of respondents said that advertising during live coverage of the conflict negatively impacted their opinion of the brand (74% said it had no impact on their opinion).
Takeoff & landing
Continuing a hot streak over the last several months, IPG's UM won hearing aid maker Eargo's media business, which had been handled in part by MMSI. Duties include media strategy, planning, buying, SEO, and analytics.
Innocean will acquire the 49 percent of media agency Canvas Worldwide it doesn't already own from Horizon Media, to become sole owner.
Dentsu-owned Dentsu X and Carat won media duties in the U.S. and Europe for Banco Santander. Dentsu X will handle media in the U.S. and Poland, while Carat will handle Spain, Portugal and the U.K.
Out-of-home media supply-side platform PlaceExchange added Clear Channel Latin America inventory to its programatic offerings, including signage in Chile, Brazil, Mexico and Peru.
Direct quote
"This year, there are three things I'm thinking about in the upfront, in addition to price. First is what share of media commitments will be made to CTV and streaming services? They're going to be presenting a cross-platform pitch, so what share they get is going to be an interesting metric to watch. The second is, what percent of the media is going to be bought and sold with legacy currency, Nielsen, versus new currencies? That mix will be interesting to watch. And third, the mix between upfront and scatter shares. Inflation and the current war may have a damaging impact on the market. And increasingly there's workflow automation in the linear TV planning cycle that's making it easier to do things in the scatter market."

Bob Ivins, chief strategy officer for TVSquared, on the upcoming upfront selling season.
Speed reading
https://digiday.com/?p=441694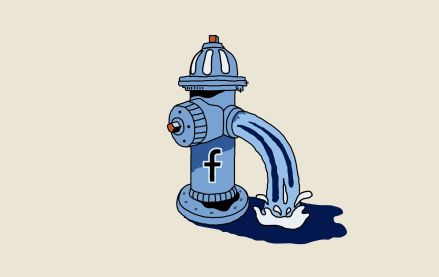 October 4, 2023 • 5 min read
•
•
Publishers are still feeling the effects of a change Facebook made in May that caused a steep decline in referral traffic. Nearly four months later, publishers aren't sure when — or if — that traffic will come back.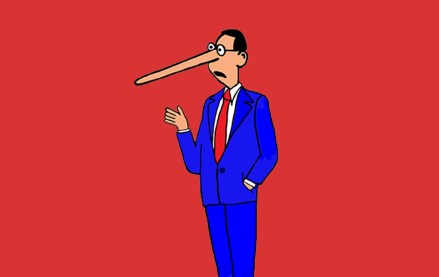 October 3, 2023 • 7 min read
•
•
A new definition for MFAs is available but the vague nature of the guidelines is leading to a lack of standards that might prevent adoption.
October 2, 2023 • 1 min read
•
•
The publishers who attended DPS were focused on the potential upsides of applying the technology to their operations while guarding against the downsides.