Media Buying Briefing: It's too soon to declare RIP to the RFP, but some are agitating for change
August 9, 2021 • 6 min read
•
•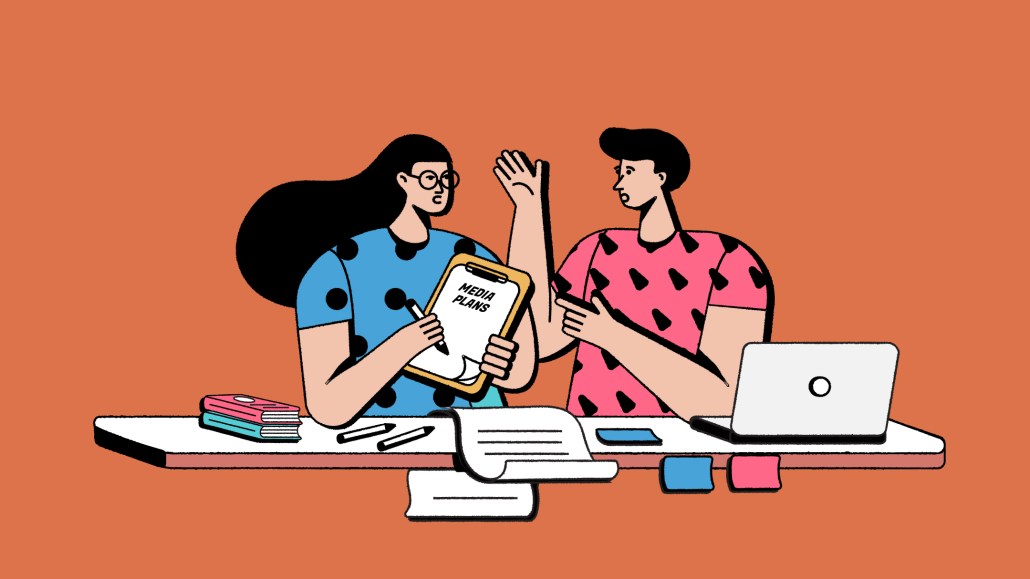 Ivy Liu
This Media Buying Briefing covers the latest in agency news and media buying for Digiday+ members and is distributed over email every Monday at 10 a.m. ET. More from the series →
No one likes going through the Request for Proposal process — neither the marketer seeking a fresh start with a different agency nor the agency hoping to land new business. It's costly on both sides, in time, resources and revenue. But it's also been happening a lot, including the last mediapalooza round, as a result of shortening CMO tenures (a new CMO at a major advertiser usually wants to hire his or her own agency to implement new marketing) and increasingly complex media choices.
So can agencies and their would-be clients change the arduous RFP process? Do they even want to? The answers are maybe and mostly yes, based on the agencies and pitch consultants Digiday spoke to who represent the marketers in many cases.
Jack Skeels and Greg Morrell, respectively the CEO and president of management consultancy Agency Agile, have been pushing hard for agencies to adapt their approach to the RFP process. Rather than regurgitate a list of work done for a number of other clients in their pitch, agencies should ask to problem-solve together with the client to figure out their compatibility, Morrell explained.
Agencies should "use the pitch as a moment to dialogue and challenge, rather than just bringing a bunch of slides," said Morrell. "Reframe the moment to do exercises together to see what problem-solving looks like. Both sides get a real experience of what it's like to work together."
"It's important to have a conversation, not a presentation," added Skeels, who noted the agencies that Agency Agile has consulted with have a 90% win rate. "It's a test of whether the client can have a difficult conversation with the agency."
Individual agencies and prospective clients may be finding different ways to approach working together, but there's actually some industry-wide effort as well. Marla Kaplowitz, president and CEO of 4A's, the industry body that represents agencies, said her organization is in the early stages of working with the Association of National Advertisers, which represents marketers, to develop a central repository of basic information on each agency, including clients, work, staffing, etc., that has to get produced over and over again for the Request for Information portion of a pitch. That frees up agencies to concentrate on the solutions/ideas part of a pitch.
But Kaplowitz also believes agencies should pursue alternatives that help avoid being put in review in the first place. During her time running MEC (a GroupM agency that was eventually merged with Maxus to become Wavemaker), she worked with a client to instate regular check-ins, which resulted in regularly rotating personnel on the account, and both sides agreeing to communicate more constantly. "It was really productive because we embraced radical candor," said Kaplowitz. "It created this big opportunity for both of us to consider this different way."
Pitch consultants like Avi Dan, who's been doing this for decades, see a recent change in the nature of the RFP, brought on mostly by marketers' continued push to in-house what used to be agency functions. "I'm seeing more RFPs for project work, or for tactical reviews with shorter time frames, and that's all because so many clients have in-house agency functions," said Dan. "Once you have in-housed, you can manage your resources much more nimbly."
In the end, though, Dan doesn't envision marketers changing their ways, even if the constant churn of reviews can sometimes be the result of dysfunction within the marketer's company. "For most clients, it's an emotional decision to find a new agency," he said. "A good consultant would help them think through whether to go through the trouble of a review — that's our value."
For her part, Kaplowitz also believes in the value of the consultant, if only to help with communication during the RFP process. "Too many times, when there's no search consultant, an agency will get ghosted by the marketer," she said. And just like no one likes to go through an RFP, no one likes to get ghosted either.
Color by numbers
Original, Digiday+ research (overseen by Max Willens, senior editor of research and features) captured agencies' and marketers' sentiments on the changing nature of third-party cookies in snapshots from Q1 2021 and early Q3 (the major change during that time frame being Google's decision to delay cookie deprecation until 2023). Interestingly, they're going in opposite directions.
As the chart indicates, in Q1, agencies were slightly more worried about their future ability to target and measure ads (70% target, 72% measure) than brands (67% target, 66% measure). By early Q3, however, a significantly higher share of brands registered concern (85% target, 77% measure) about those things, while fewer agency respondents expressed worry: 49% are worried about targeting, and 59% worry about measurement. (Editor's note: The respondents — and the exact number of them — in each sample was not identical over time.) In two weeks, we will share the results of how these groups are preparing for the end of cookies.
Takeoff & landing
Publicis Groupe announced a global partnership with TikTok, focusing especially on commerce opportunities for Publicis clients on the platform.
Barbara Kittridge, evp of business development at Havas Media Group, left to become senior vp strategy and partnerships at creative specialty agency Crews Control.
Deloitte Digital hired Kenny Gold, most recently executive director of social media at WPP's Grey Group, to be its first head of social, content and influencer.
Two ex-Facebook executives, Athar Zia and Jay Shah, last week launched BLKBOX, an independent, SaaS-based, automated media buying platform that aims to triple the value of ad spend and reduce campaign-planning time.
Direct quote
"There's absolutely a reason and a need for the open web to stay viable, to stay strong. First, because it gives marketers and brands and publishers the necessary oxygen to have ad-supported content, which society is better for having. I love subscription businesses but I don't believe subscription businesses are the future for advertising. I think an ad-supported ecosystem in general is better for content creators, and certainly better for brands and advertisers and the ecosystem around agencies … I do know, as a former agency head and someone who spent a lot of time with large marketers … marketers and agencies are looking to support the open web and looking to create internal competition not only between Facebook and Google, but across the various channels as well."

Laura Desmond, founder and CEO of Eagle Vista Partners, and former global CEO of Starcom Mediavest Group, talking with Beet.TV.
Speed reading
https://digiday.com/?p=422428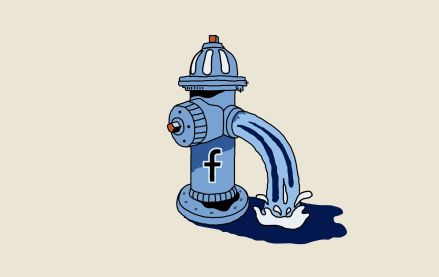 October 4, 2023 • 5 min read
•
•
Publishers are still feeling the effects of a change Facebook made in May that caused a steep decline in referral traffic. Nearly four months later, publishers aren't sure when — or if — that traffic will come back.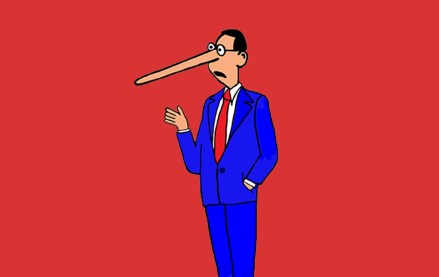 October 3, 2023 • 7 min read
•
•
A new definition for MFAs is available but the vague nature of the guidelines is leading to a lack of standards that might prevent adoption.
October 2, 2023 • 1 min read
•
•
The publishers who attended DPS were focused on the potential upsides of applying the technology to their operations while guarding against the downsides.